News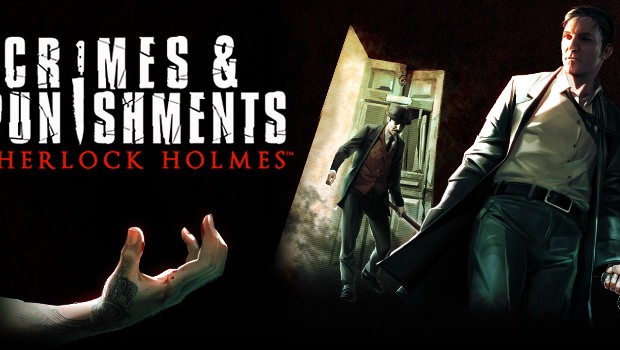 Published on December 13th, 2013 | by admin
Crimes & Punishments: witness Sherlock's sense of justice and morality on video!
Crimes & Punishments, the latest Sherlock Holmes investigation game scheduled for release on PlayStation®4, PC, Xbox 360® and PlayStation®3 in Q2 2014, can now reveal its new trailer, "Justice and Morality", and is updating the Devblog with a new post!
The video demonstrates the fantastic freedom of action in Crimes & Punishments: not only can you conduct your investigation in the way you think fit as you pursue various lines of enquiry, but you will also have to make real moral choices once you've solved the case. This, and even more, is illustrated in today's new trailer!
The clues you uncover and the avenue you wish to pursue – or not – in each of the 7 cases in the game will point to 10 suspects in a single case.
Your logical deduction alone will enable you to determine who, in your opinion, the true culprit is. But remember: you could put an innocent victim behind bars if you overlook certain clues or trails! Once you establish the perpetrator of the deed, you must then bear the responsibility of deciding what to do with this information… will you carry out the letter of the law, or will you be guided by your moral compass? Carefully consider the consequences of your actions, because every choice you make will have repercussions later in the
game!
Don't forget too that Crimes & Punishments has its own Devblog which is regularly updated by the various Frogwares teams with all the relevant, varied and fascinating info on the game development. Today's post describes the different puzzles, brain-teasers and other specific situations in Crimes & Punishments that will force Sherlock to draw upon his many talents!