Hardware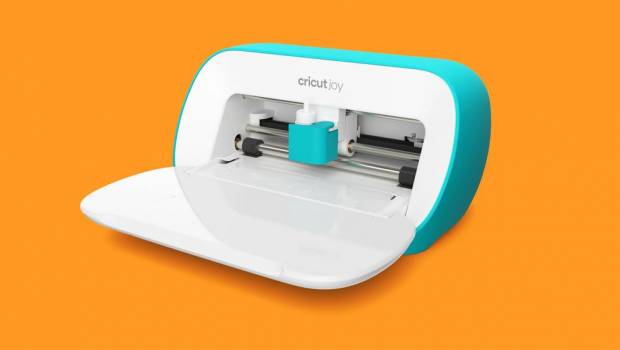 Published on June 21st, 2020 | by Lisa Bistak
Cricut Joy Review (Australia)
Summary: Bring some joy to your life with the Cricut Joy as you print and cut a whole variety of products to enrich your life!
Pronounced cricket (Cricut), this small and rather unassuming device  is probably one of the cleverest products that we've had the pleasure of checking out this year.
So what exactly is the Cricut Joy?
At its core, the Cricut Joy is a "smart" cutting and writing machine that easily allows you to customise and create a wide range of products from birthday cards to labels and even banners plus iron-on transfers, including stickers to name a few of the tasks that this device can do.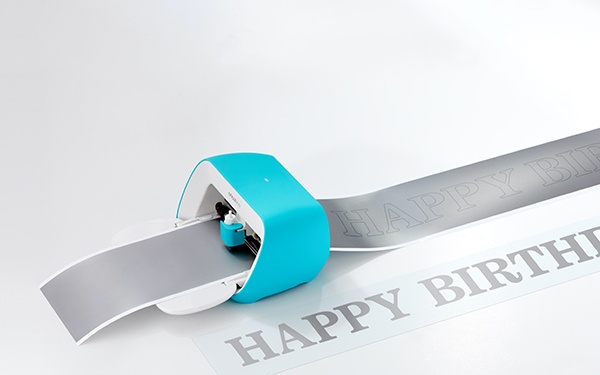 Add in your imagination plus the clever Cricut community and you'll soon be hooked in creating your unique and personalised designs. No more purchasing expensive labels or birthday cards as the Cricut Joy will be your best creative friend.
Still a bit confused? Check out this video from Cricut!
Features
Weighing in at only 1.75 kg, this smart little cutting and writing machine makes it easy to personalize almost anything
Cuts 50+ materials, including iron-on, cardstock, vinyl, paper, and Smart Materials – super-easy, super-long cuts without a cutting mat
Draws any shape and writes in a variety of styles
Cuts individual shapes up to 4 ft long or makes repeated cuts up to 20 ft long*
Fits in a cubby, packs away easily, sets up instantly
Perfect companion to full-size Cricut smart cutting machines
Bluetooth wireless technology
Design Space software for iOS, Android, Windows, and Mac
So the first thing that we noticed about the Cricut Joy was its size, surely this tiny little smart cutting machine would have its limitations? Given that this is a portable device, the only limitation is the width of the material it uses that is 4.25 inches or 10.79cm which means your designs are limited to that measurement.
Unboxing Photos
However while that is the limitation in width, it's length is actually 4 feet that translates to 1.2 metres, so it's almost a moot point.
Additionally, the Cricut Joy supports over 50 different materials (e.g. iron-on, cardstock, vinyl), including free projects via the app/software. While you can pay for additional craft projects from Cricut, the software does support native fonts from your computer, including the ability to upload SVG which are scalable vector graphics.
The installation process of the Cricut Joy is very easy and you can either use your smartphone or your PC to setup this smart cutting machine, including some physical setup.
On your smartphone, you simply download the Cricut Design Space and go through the setup wizard, including setting up an account and then linking the Joy to your smartphone.
This then allows you to design your own "prints" which can then be sent to the Cricut Joy such as labels or cards to produce. I guess produce is a better word as it does more than just print.
While the smartphone app is easy to use, it is a little small on a phone but is great for small craft ideas.
The other option is to download the Cricut Design Space on your PC which allows you to create more complex designs thanks to a larger workspace and your mouse that gives you more control, rather than using a touch screen.
Cricut Design Space (PC Software vs Android App)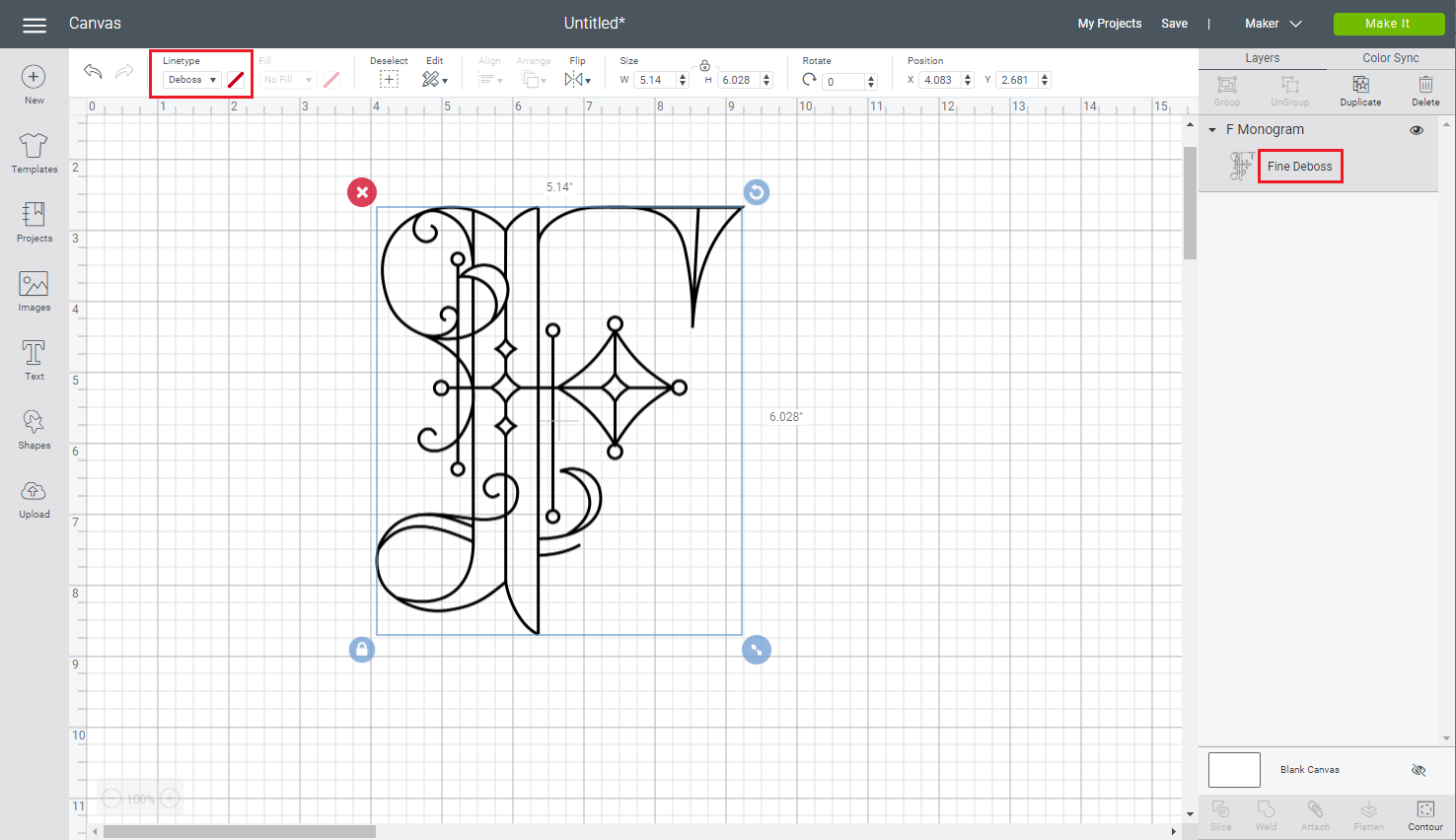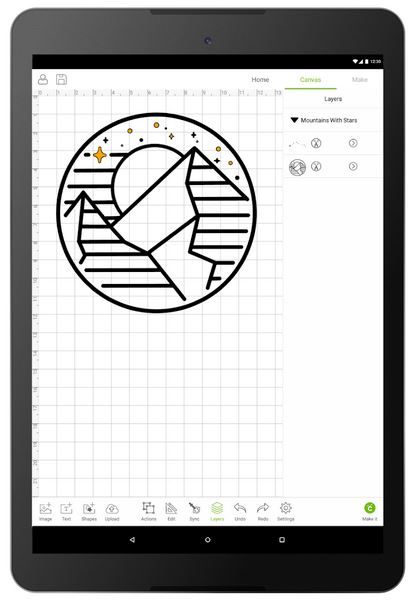 As the product is controlled via Bluetooth, the only manual element that you will need to do is open the machine (flap down), ensure the right pen/blade is installed and feed the smart paper into the front of it. That's it!
There's also an indicator light on the top of the machine and when in use, it looks like any other printer and it's relative quiet as well. It does make an interesting noise when it's cutting into the paper to produce your final designs but is actually quite soothing.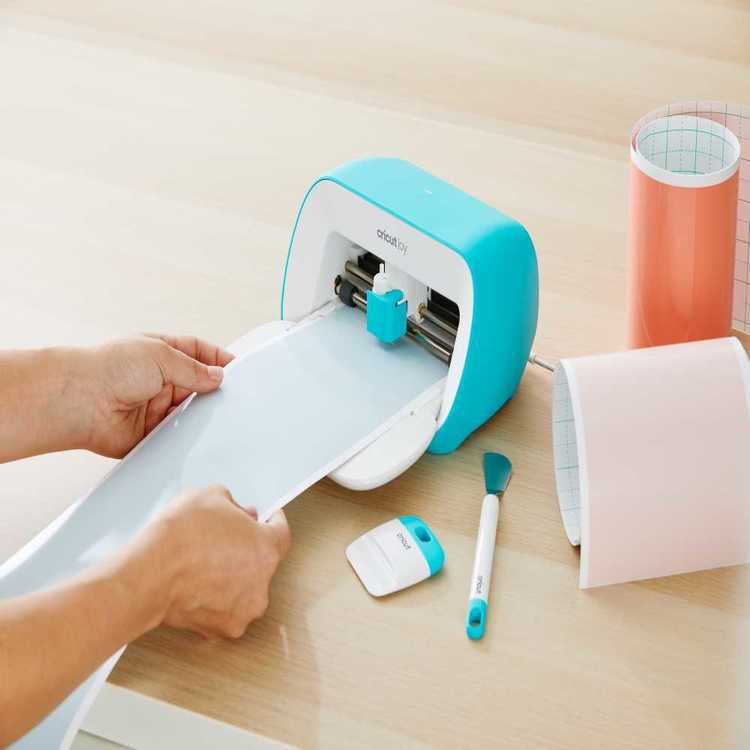 In order to use the Cricut Joy you do need additional accessories which are called Cricut Smart Materials that are official products from this company that include materials such as vinyl (with a multitude of colours), iron-ons or stickers.
These products can be purchased from places such as Spotlight or online and are relatively quite affordably priced. We purchased some black vinyl for labels that costs $8AUD for a small roll but allowed us to label EVERYTHING in our pantry.
Another accessory that you will need is a specialty tool (aka Circut True Control Knife) that allows you to pick or pry the stickers from the smart materials. While it is possible to do without, it is a challenge without the Cricut knife or something similar.
Besides the Cricut Joy machine, you get the following items with the kit;
Blade & Housing
Black Fine Point Pen (0.4 mm)
StandardGrip Mat – 4.5 x 8.5 inches
Power adapter
Materials for a practice cut
Using the app is easy and as mentioned, it works better on a computer as you have more control over your designs.
So what kind of testing did we do?
Well, de-cluttering and labeling our entire pantry was the first step! Here's some examples of our handiwork and as you can see, the result of the print-outs is very professional.
T-shirts? No problem!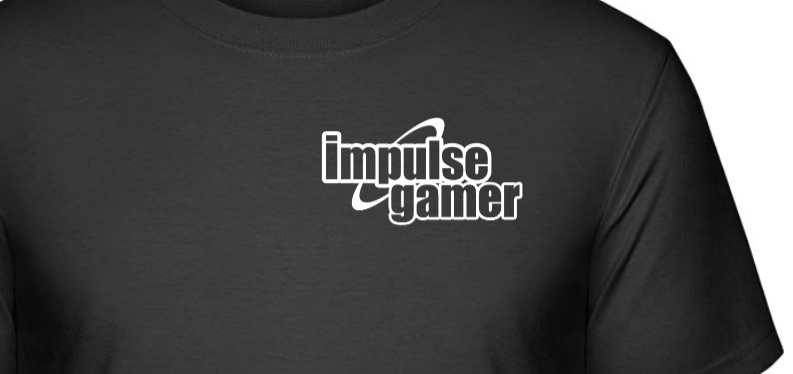 Waterproof labels? Sure thing!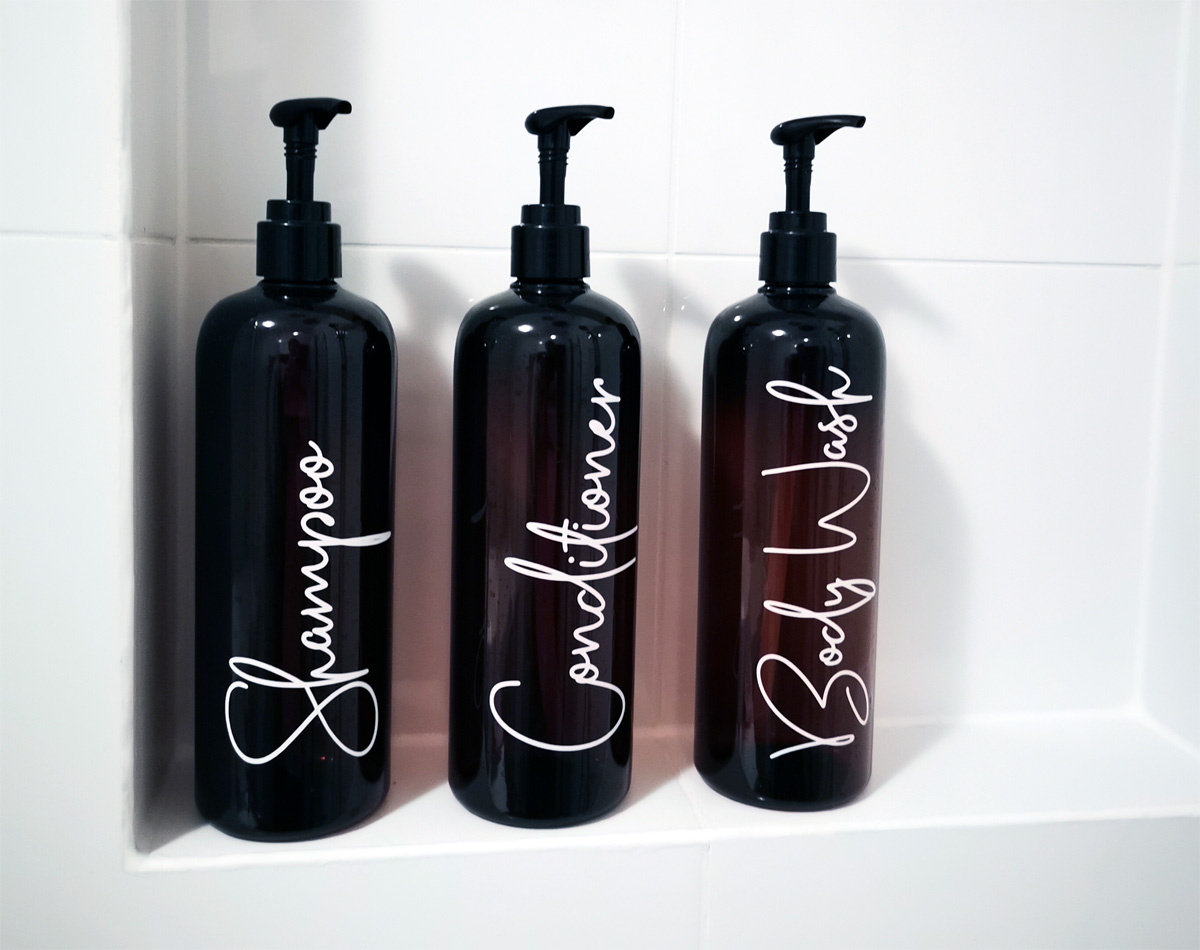 Cards? Like this?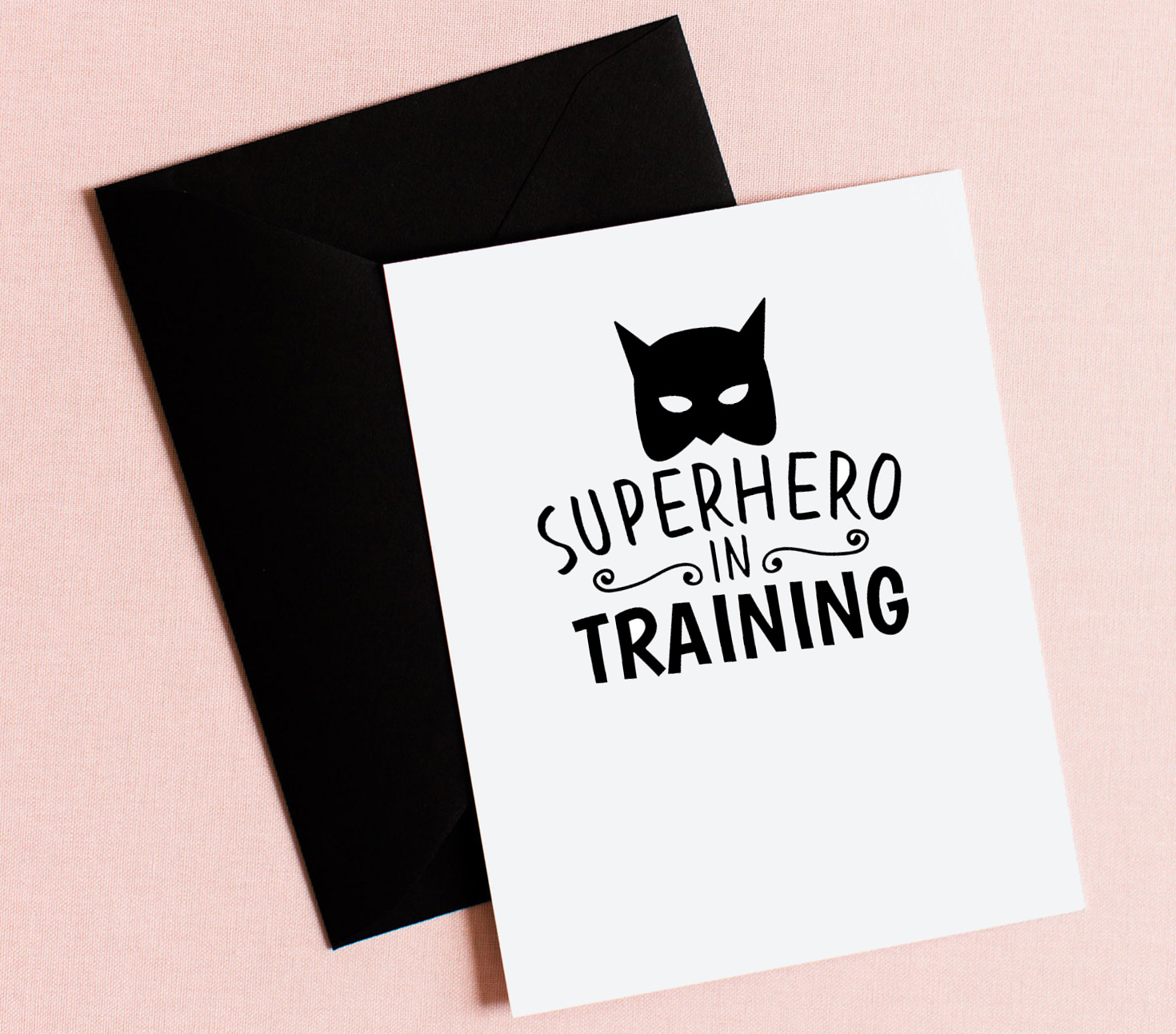 While there is a slight learning curve, you'll be a Cricut master in no time which will really get your creative energies flowing.
The only drawback with the Cricut Joy is that the workspace is quite US orientated and while not a bad thing per se, hopefully it will become more international. Nonetheless, it is a very easy machine to use and creates some spectacular physical products!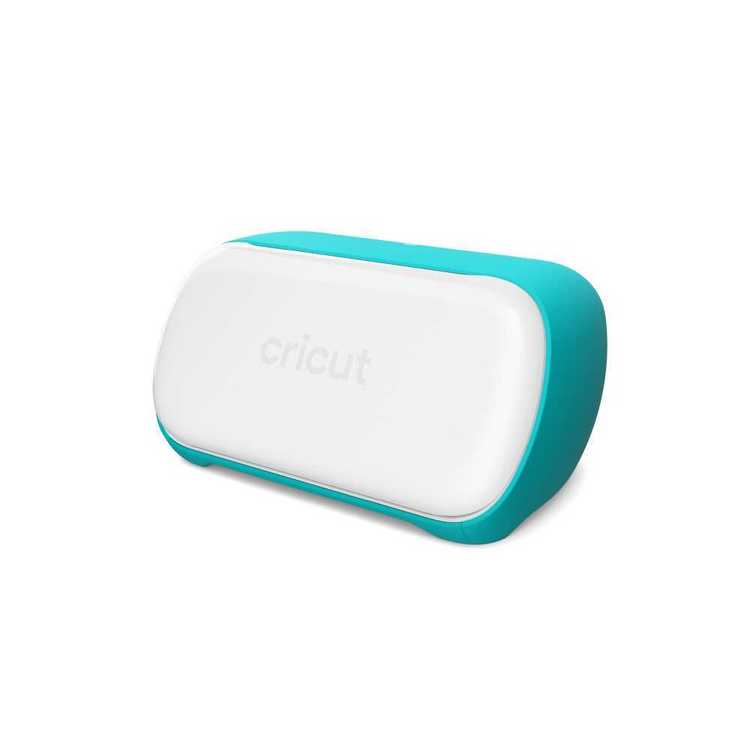 Final thoughts?
The Cricut Joy is indeed a very clever device that is not only portable but gives you the option to create some very special labels, stickers, cards and even banners as some of the materials it can make.
Thankfully it is very easy to use and there's a whole wealth of additional designs at your finger tips thanks to the Cricut community. Given that, the Cricut standard membership is $9.99USD (13.99AUD) a month which gives you unlimited fonts and access to a wide gamut of professional designs for your next creative product.
Although you do need to buy the official Cricut smart material for your prints, these are relatively quite inexpensive and can be purchased in traditional brick and mortar stores or online.
All in all, the Cricut Joy is a clever smart product that makes some impressive products for the real-world like stickers, labels, banners and birthday cards. You're just limited by your imagination!