Hardware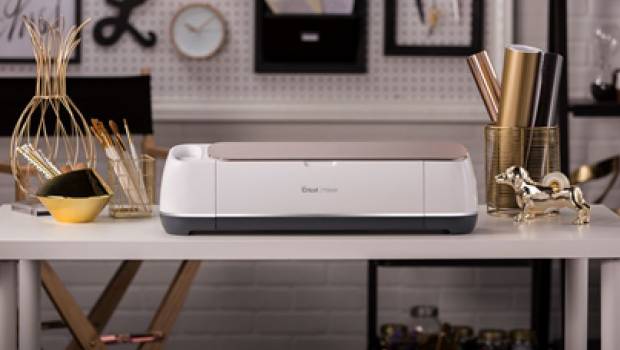 Published on October 23rd, 2020 | by Adrian Gunning
Cricut Inks Deal with Harvey Norman to Inspire Consumer Creativity and Drive Personalisation
Cricut, the leader in technology products that provide makers with the tools they need to create personalised, professional-quality DIY  projects with ease, announced today that its range of products and accessories will now be available nationally in select Harvey Norman stores and online. This partnership will also provide an Australian first with iconic master crafter Martha Stewart's exclusive Cricut range available for a limited time to Australian consumers, plus a range of online only bundle deals and extended online range.
Cricut helps people lead creative lives by providing tools to make their do-it-yourself projects fun and easy. Its cutting machines are simple yet powerful tools to completely transform the way people think about creating , designing, and making.
This new retail partnership includes an Australian-first, with Cricut licensed Martha Stewart consumables collection available alongside its cutting machine and accessories line-up. The Martha Stewart Collection includes a unique range of printed patterned vinyls, iron-on samplers and pen sets for Cricut creators to add signature style and custom flair to every project.
Harvey Norman stores across Australia will provide access to a great range of Cricut machines and accessories including the flagship Cricut Maker with 10 x the cutting power so you can cut  hundreds of materials quickly and accurately, from the most delicate paper and fabric to, leather and balsawood, and features an expandable suite of tools for cutting, scoring, writing, engraving and adding decorative effects. Cricut Joy, the newest and cutest Cricut cutting machine, super portable, easy to use, and convenient – perfect for quick makes and personalisation around the home. The Cricut EasyPress 2 and EasyPress Mini which combine the speed of a heat press with the convenience of an iron, giving creators fast, effortless iron-on results that really last, even after repeated washes. Plus a full range of tools, vinyls, iron-on vinyl and cutting mats and a growing extended online range as new products launch to market.
"Harvey Norman is an iconic destination for consumer technology and lifestyle products in Australia, and we are thrilled that the Harvey Norman team shares our passion and commitment to helping people lead creative lives", said Nicola Dow-Smith, Asia Pacific Head of Region at Cricut.
"As a growing creative technology brand, it is important to us to continue to foster and support our wonderful community of Cricut makers with more choice and expanded availability, whilst reaching a whole new audience of creative DIY-ers and passionate makers who are yet to experience the magical world of Cricut. The partnership with Harvey Norman provides the perfect opportunity for Cricut to demonstrate, how easy it is to be your creative best, when you are equipped with the right tools," she added.
According to Glen Gregory, Executive General Manager, Technology & Entertainment at Harvey Norman, "Harvey Norman is excited to be partnering with Cricut by ranging one of the world's leading DIY machines and accessories, by continuing to drive technology that helps inspire customers to create and personalise unique items. Cricut's recent surge in the Australian market has opened an opportunity for Harvey Norman to reach out to a new customer base, from the most enthusiastic hobbyist to the prosumer. Harvey Norman is proud to be the newest destination for Cricut in Australia".
Cricut is the global leader in the connected DIY technology space. Designed specifically to motivate the creative pursuits of a growing consumer market, a community of people who want personalised, handmade items. The Cricut machines are electronic cutting machines – like a printer that cuts – that lets users cut intricate patterns in  100's of different materials. Along with the ability to cut, the machine can also draw and write on a variety of popular materials such as iron-on, vinyl, and Cricut's revolutionary Infusible Ink™ system to create custom projects. Personalise everyday items like apparel, home décor, technology items, and gifts. Make custom stickers, decals, labels, and more in as little as 15 minutes.