Hardware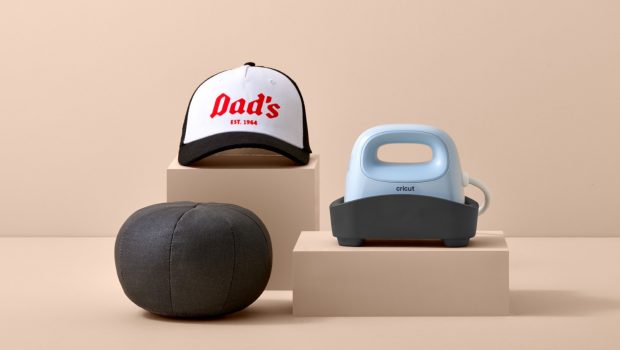 Published on August 16th, 2022 | by Adrian Gunning
Cricut heats up customisation with launch of Cricut Hat Press
Cricut, ("Cricut") (NASDAQ: CRCT), the creative technology company that enables consumers to make professional-looking customised and personalised items, today announces the Australian availability of the Cricut Hat Press™. Merging commercial power with sleek design, the new Cricut Hat Press is designed to make every type of heat transfer project possible, from personalising jumpers, hats, bags and more for family and friends, to starting a side hustle or creating for a small business.
Cricut has also developed a seamless experience for creators with the all-new Cricut Heat app for iOS and Android, that completely removes any guesswork, to ensure pro-quality transfers every press. Cricut Heat app covers information on nearly every heat press project possible. The free and interactive app guides you with lists of supplies needed for your project, lets you set the perfect temperature and time settings, and tells you exactly how to press your project. While the app will work for all Cricut heat projects, the new Cricut Hat Press™ features Bluetooth compatibility allowing them to connect directly to the app.
"We're thrilled to be bringing new heat press innovation to Australia to complement our successful range of smart cutting machines. From at-home makers to those using Cricut for a side hustle or business, these products were made to support our talented creative community, whether their pursuits are for making for friends and family or for generating income from customising", said Nicola Dow-Smith, ANZ Region Director at Cricut.
"The new Cricut Heat app is testament to our commitment to continued innovation. It provides a truly seamless experience, taking the stress out of every press! Without the guesswork, Cricut members get pro-quality results every time they use a Cricut heat press.  This further exemplifies how much we are continuing to invest in our software experiences, to ensure the whole Cricut ecosystem is second to none", she added.
No Stress, Just Press Pro Hats at Home with Cricut Hat Press™
From bucket hats to trucker hats and every cap in between, Cricut Hat Press™ is designed with a curved, ceramic-coated heat plate to turn any hat into the perfect pressing surface. Gift, sell, or keep a homemade pro hat crafted with professional quality. Cricut Hat Press™ connects to Cricut Heat app via Bluetooth to guide you through your project. It is compatible with Cricut Iron-On, Infusible Ink, and Infusible Ink pens, making the hat of your dreams homemade.
Cricut Hat Press™ Features:
5 in x 3 in (12.7 cm x 7.6 cm) curved heat plate for heat-transfer applications on hats
Includes Cricut Hat Pressing Form for firm, ideal pressing surface
Connects to Cricut Heat™ app via Bluetooth® connection
Precise temperature control up to 205°C
Handheld design with comfortable grip
Compatible with major brands of iron-on (HTV), Infusible Ink™, and sublimation products.
 Availability and Pricing:
Cricut Hat Press™ will be available for RRP$229 pre-order from 16th August, and available for purchase 31st August 2022 at Harvey Norman Australia (selected stores and online) and Officeworks.