Games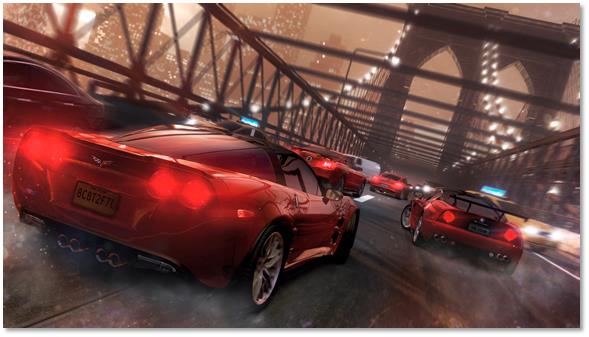 Published on December 1st, 2014 | by admin
THE CREW™ HITS THE ROAD TODAY
SYDNEY, AUSTRALIA — December 2, 2014 — Ubisoft® has announced the launch of The Crew™ for the Xbox One and Xbox 360 video game and entertainment systems from Microsoft, PlayStation®4 computer entertainment system, and Windows PC.
A Limited ANZ Edition of The Crew including exclusive access to the Mini Cooper S, and the BMW Z4, a full set of custom and performance parts, plus stickers created by the community is available only on Xbox One, PlayStation®4 and Windows PC at all retailers, including the Uplay® Shop, until stocks last.
The Crew is a revolutionary action-driving MMO that propels gamers on a reckless ride through a massive open world version of the United States of America, brimming with exciting challenges and diverse terrain – from city to suburb, county to county, state to state, coast to summit. The Crew redefines the level of freedom players experience in a driving game by offering a playground of unprecedented scope in which any driving fantasy can be realized: speeding on coastal highways, slaloming through the bustling streets of major cities, drifting along the sharp turns of mountainous tracks…
Unprecedented social gameplay in a driving game
The Crew connects players like never before. Its persistent online open world is populated by other real players, featuring any other car as a potential rival or ally, and naturally fostering both competition and cooperation among players. For the first time in a driving game, players will be able to play the entire campaign cooperatively with friends, whether it is to ease their progression, to access better rewards, or simply to have more fun together.
PvP missions exist for all types of terrains and specs, allowing for players to truly master each type of driving in a competitive environment. In The Crew's vast open-world, PvP missions encourage players to be creative with their driving as they try to find the best paths from on checkpoint to another.
Social features in The Crew take a new dimension in Faction Wars, an extension that starts as soon as the player has accessed the second region of the map. Each player will join one of the five Factions and compete alone or with his crew to extend the Factions' overall reputation and influence over the USA.
A unique take on car customization tied to RPG progression
The Crew has the most revered car manufacturers lined up. Each full stock car has been modeled into up to 5 different tuning specs to perform better and venture on every terrain: street, dirt, perf, raid, circuit. Players are able to customize their ride to match their style and adapt to completely different driving grounds: every car is a twenty piece puzzle that players can customize and upgrade at will as they unlock body and performance parts. Finally, perks allow players to enhance their vehicle according to their own driving style.
The road trip continues…
The Crew will continue to evolve in the coming months as new missions, cars, customization parts, community events, and PVP modes become available to Xbox One, Playstation 4 and PC players on a regular basis.
Additionally, four themed packs comprising new cars, new stickers and tuning kits will start rolling out to players from January 2015 as downloadable content. Ubisoft has also revealed The Crew's Season Pass which includes early access to these four themed packs, as well as two exclusive cars (McLaren 12C and Ferrari 458 Speciale) and exclusive tuning options.
For information on The Crew, please visit www.thecrewgame.com