Hardware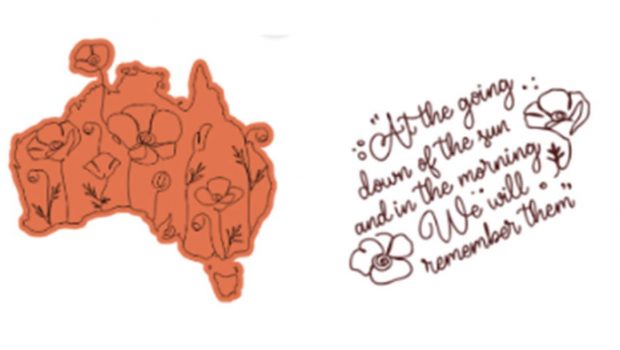 Published on April 17th, 2023 | by Andrew Bistak
Creative ways Aussies are commemorating our ANZACs
Check out these innovative Circut designs that are commemorating ANZAC this year.
Beyond placing poppies and silhouettes of soldiers in their windows to remember those who have fallen, making special designs and remembrance projects serves as a conversation starter for the younger generation who might not know as much about the day, or about the symbolism.
Victorian based Elisabeth Norris created two etched glasses with her Cricut cutting machine. She and her husband plan to use them on April 25th to toast their grandfathers, who both served. Elisabeth created the glasses by cutting out stencils with her Cricut cutting machine, using the easy-to-use Design Space app to create the designs (no graphic design skills required!). She then used etching cream & gold leaf from Spotlight for the final effect. She shared her creations on Facebook in the Cricut for Australians group, which has already attracted hundreds of likes and comments from interested crafters keen to create a similar project.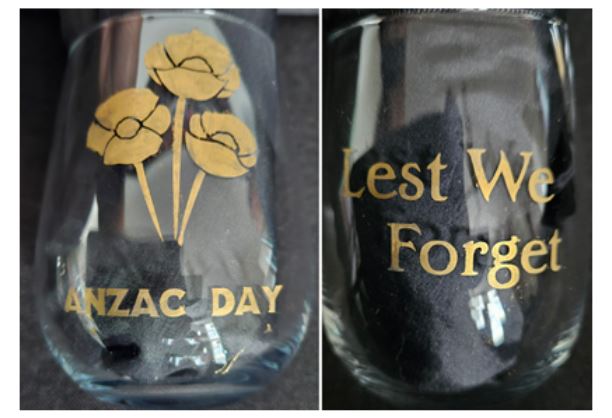 Melbourne based Paul (ScissorsPaperPaul), created lest we forget lollipop holders for his son to share with his friends, as a different way to get the kids talking about ANZAC day and its history. He used the Print Then Cut technique with his Cricut cutting machine and Smart Paper Sticker Cardstock to create the holders in just 10 minutes.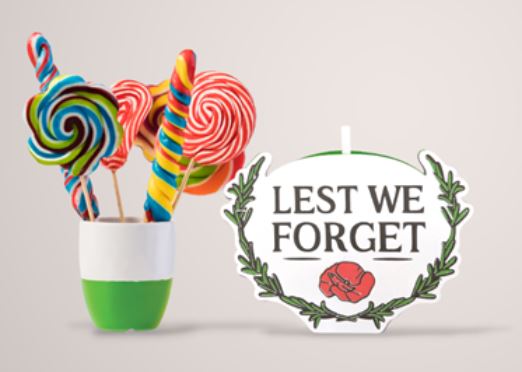 Adelaide local, Rachel Shaughnessy, created an ANZAC day decoration to sit in her window on April 25th. She used her Cricut cutting machine to cut several vinyl layers, and applied them with Transfer Tape to a glass brick filled with tulle and fairy lights. She shared her creation on Facebook, with loads of commenters impressed by the tribute and wanting to replicate it themselves.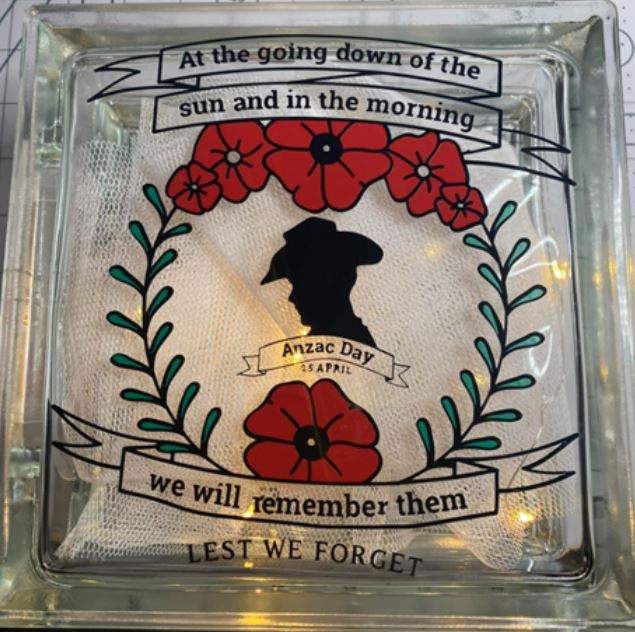 To help thousands of creative Aussie's commemorate ANZAC day, creative tech brand Cricut has created a range of new ANZAC themed images available within the Cricut Design Space app; aiding the community in making some DIY projects that truly represent the ANZAC spirit with their ingenuity and inspiration.