Films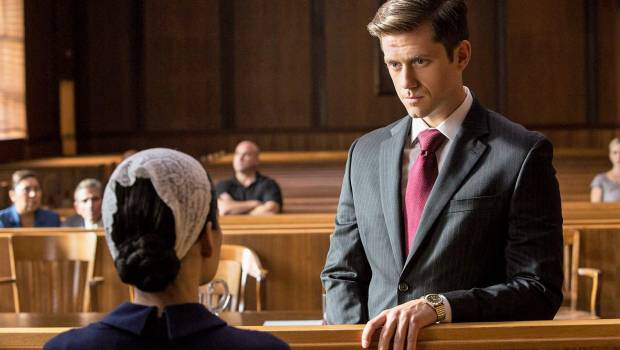 Published on January 6th, 2018 | by Damien Straker
Created Equal – New Trailer and Poster
Directed by legendary Hollywood director Bill Duke, Created Equal had an outstanding film festival run in 2017 with such honours as Best Feature Film (BronzeLens Film Festival, Atlanta, GA) and Best of the Festival (Lady Filmmakers Film Festival, Beverly Hills, CA) and is beginning the year with sold out screenings in New Orleans, New York City and Los Angeles.
Starring Aaron Tveit (Les Miserables, Grease Live!), Edy Ganem (Devious Maids, Like Crazy), Lou Diamond Phillips (Longmire, Young Guns), Gregory Alan Williams (Hidden Figures, Greenleaf) and Yohance Myles (2 Guns, This Is The End), Created Equal is based on the novel by Roger A. Brown, which offers a voyeuristic view of the stained-glass ceiling that exists for women in the Catholic Church and other religious and non-religious organizations around the world.
Synopsis
Created Equal follows the story of Thomas "Tommy" Reilly (Aaron Tveit), a cocky, up-and-coming attorney, who begrudgingly takes on a case for Sister Alejandra "Allie" Batista (Edy Ganem), who's desperate to become a priest in the Catholic Church. Against his supervisor's wishes, Tommy files suit against the Archdiocese of New Orleans for sex discrimination without justifiable cause. As the trial unfolds an extremist concocts a plot to stop the heresy against the church. Tommy's faith and convictions are tested, and as he's challenged to question his purpose, he begins the transformation from a sexist, arrogant person to one who is committed to a mission larger than his own self-interests.
Created Equal will be available on DVD and VOD on January 16, 2018.