Games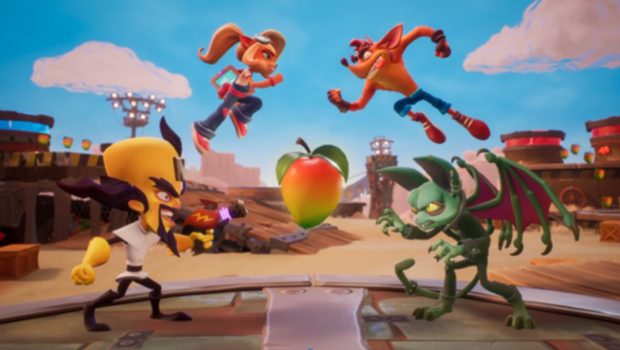 Published on March 22nd, 2023 | by Adrian Gunning
CRASH TEAM RUMBLE SPINS ONTO CONSOLES 20 JUNE
Crash Bandicoot and his team are back in an all-new spin on Crash with a 4v4 team-based multiplayer unlike anything fans have seen before! In development by Toys For Bob and published by Activision Publishing, Inc. (NASDAQ: ATVI), Crash Team Rumble is expected to launch on 20 June, 2023. Starting today, fans can pre-order Crash Team Rumble to receive access to the Closed Beta*, scheduled to take place 21-24 April. This early preview allows fans to play the game ahead of launch, providing Toys For Bob the opportunity to partner with the community to create the best game experience for launch.
The Crash Team Rumble Closed Beta will feature five heroes and villains from the Crash universe alongside three unique arenas that are full of colour, danger, and surprising strategic advantages.
In Crash Team Rumble, fans can play from a roster of friends and frenemies from the Crash universe, each of which fall into one of the three roles – Blocker, Booster, or Scorer. Teams strategically utilise the different roles to work together to be the first to bank the most Wumpa fruit in their drop-off zone, while simultaneously defending their opponent team's drop zone. Be sure to check out the pre-order trailer to see how the game plays!
For more information and to pre-order, head to the official Crash Bandicoot site, and be sure to follow @CrashBandicoot on Instagram, Twitter, Facebook and TikTok for more news and information about Crash Team Rumble.