Games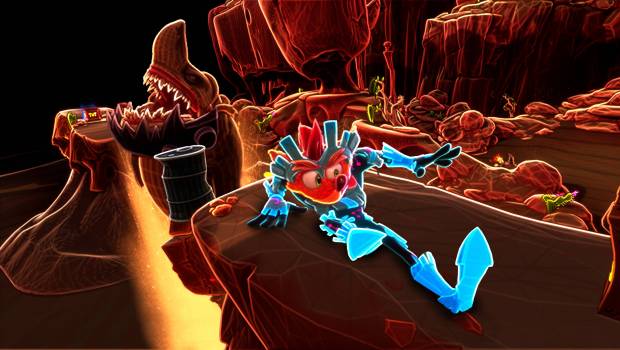 Published on August 7th, 2020 | by Adrian Gunning
Crash Bandicoot 4: It's About Time – Sony State of Play Debut
Crash Bandicoot is back and going "all-new" in Crash Bandicoot 4: It's About Time.
Debuted during Sony's "State of Play" event is an all-new mode of play that's being added to the platform adventure called: N.Verted mode – a Bumpa berry fuelled mirror mode which lets players traverse through neon wastelands, old timey film sets that crank up gameplay speed and other awe-inspiring new takes on Crash's world.
More characters from the Crash Bandicoot multiverse are coming back, including Dingodile, tail-slapping his way through crates, now as a new playable character in the platform adventure games. Additionally, many zany unlockable skins will be available when the game launches on 2 October 2020. PlayStation players will also get to enjoy several additional time-shattering skins upon reaching the Dimensional Map.
For more information on the Crash Bandicoot franchise, please visit www.crashbandicoot.com and follow @CrashBandicoot on Instagram, Twitter and Facebook.