News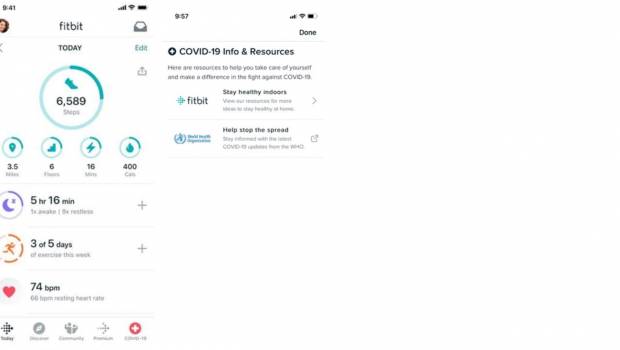 Published on April 17th, 2020 | by Adrian Gunning
COVID-19 Tab – Fitbit App Dashboard
Checkout this message from Fitbit and how they are helping their users during the COVID-19 lockdowns: Lockdown has been a tough experience for everyone. Remaining home and restricting our movement has meant our physical and mental wellbeing is more important than ever. In response to this, Fitbit has been looking for ways to help.
As you may remember, last week we announced that all new users could enjoy a free 90-day trial of Fitbit Premium. Premium offers hundreds of workouts categorized by skill, time and activity, there are also mindfulness features, ways to monitor your sleep schedule and more.
In uncertain times, people need to stay up to date on the latest and most relevant information. To make that easier for our users, Fitbit has announced a new feature on its dashboard, accessible to anyone with the Fitbit app all over the world – the COVID-19 Resource Hub. Fitbit COVID-19 Resource Hub users can access tools to help them stay healthy indoors. Interesting features include: reminders to move, reminders to wash your hands and Fitbit challenges to connect their devices with friends and family to stay connected. The hub also has real-time updates from organisations such as the World Health Organization to stay safe, informed, and healthy. Learn more here.
We have also released a special thank you, acknowledging everyone for being a hero while fighting on the frontlines or doing their role while staying home. (NB: an AU version of this video will be available soon)
#: The Fitbit app is available to everyone, not just those with a device, including the premium free trial.