Blu-ray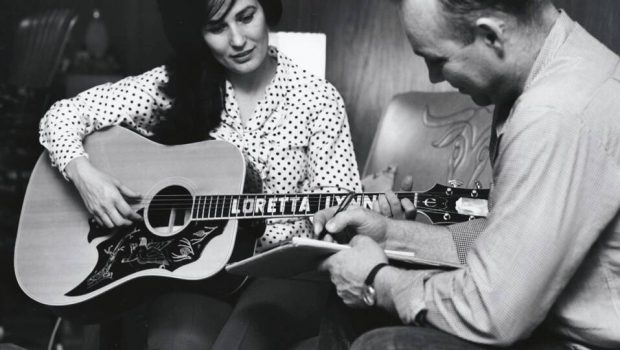 Published on January 16th, 2023 | by Tim Chuma
Country Music: A Film By Ken Burns Blu-ray (2019)
Summary: One to buy and keep in your collection even if you only sort of know some country music or want to learn more about it as it just so rewarding.
I have been a fan of Ken Burns' series ever since I remember watching the Civil War documentary on Sunday afternoons when it screened on the ABC in the 1990s. Can even remember going to buy the soundtrack at the ABC Shop at one point. While I had seen he had made other series since then I never really got into them that much due to having other stuff on.
The Country Music series had a lot of people talking about it even before it came out as the film maker is renowned for doing a thorough job on his projects and this was meant to be the definitive version of the history of country music.
I even saw it on sale in the USA when I was there for a convention in 2019, but due to not having money to do anything but go to the convention I didn't pick it up (was one or two other things I also did not get).
Starting off with the origins of country music with more folk and traditional songs, each episode covers a certain timeframe with the most important people in that era being featured. Due to how much ground it has to cover in the series it does feel like things are still rushed even with 2hrs per episode but some of the subjects could have a series of their own. There is a Time Life release of Dolly Parton that has 36hrs of just her TV appearances for instance.
If you hate country music if you think it is all the bland hat-wearing Garth Brooks and Shania Twain type stuff or do not like the more commercial aspects of it I would recommend you watch this as it shows the real origins of the genre and that it is not all the same. There are many different types of music that come under the umbrella of what is called country and it has influenced a lot of other music and had the origins from other even older music that it was based from.
For a lot of the older clips it is mainly the narrator talking while it slowly pans across a photo, this is so much a trope that video editing software has "Ken Burns effect" as one of the plugins these days. Surprisingly it still works even though it has been used a lot at this point. The quality of the writing based on well done research and excellent storytelling is what makes it shine.
There are a lot of talking heads over the course of the documentary, but is isn't all the same people and thankfully Bono does not make an appearance at all. Some of the people featured had already passed by the time the documentary was released so either they had filmed them years before or it was an archival interview.
While obviously you are going to get the most out of this if you are a big fan of country music, I would still recommend it even if you only know the big names like Dolly Parton, Johnny Cash, Hank Williams, Loretta Lyn and Patsy Cline as there is a lot to explore and this is a great starting point if you want to get into more of the older music and dig back into the artists catalogues.
I feel by this point a lot of people who are interested in this would have gotten it already but I would still recommend buying it and just watching an episode when you feel like it when you want to learn more history of an important musical genre.
Trailer:
Film details:
Director: Ken Burns
Writer: Dayton Duncan
Featuring: Peter Coyote, Marty Stuart, Vince Gill, Rosanne Cash, Bill C. Malone, Ray Benson, Carlene Carter, Tom T. Hall, Ricky Skaggs, Willie Nelson, Bill Anderson, Wynton Marsalis, Rodney Crowell, Jeannie Seely, Eddie Stubbs, Dolly Parton, Kris Kristofferson, Dwight Yoakam, Loretta Lynn, Emmylou Harris,  Brenda Lee, John Carter Cash, Rhiannon Giddens, Kathy Mattea, E.W. 'Bud' Wendell, Darius Rucker, Elvis Costello, Garth Brooks, Trisha Yearwood, Hank Williams Jr., Charlie Daniels, Larry Gatlin, Connie Smith, Charley Pride, Ralph Emery, Charlie McCoy, Ketch Secor, Bobby Braddock, Hazel Smith, Margaret Ann Robinson, Ronnie Milsap, Ranger Doug, Alice Randall, Del Bryant, John McEuen, Mac Wiseman, Ray Walker, Lloyd Green, Les Leverett, Holly Williams, Fred Foster, Don Maddox, Naomi Judd, Jack White, Paul Simon, Wynonna Judd, Barbara Mandrell, Merle Haggard, Johnny Rodriguez, Dierks Bentley, Jessi Colter, Patty Loveless, Bobby Bare, Wanda Jackson, Harold Bradley, Don Reid, Manuel Cuevas, Holly Williams, Jan Howard, Betty Johnson, Joe Galante, Harold Bradley, Betty Johnson, Allen Reynolds, Hazel Smith, Jeff Hanna, Tony Brown, Jerry Kennedy, Bob McDill, E. Jimmy Key, Shannon Pollard, Don Reid, Amy Kurland
Including special features with bonus featurettes and extended interviews
Number Of Blu-Ray Discs: 8
Rating : E
Release Date: 17 August 2022
Released by: ViaVision Entertainment
Runtime: 960min
Episode list:
Episode 1 – 'The Rub' (Beginnings – 1933)
Episode 2 – 'Hard Times' (1933 – 1945)
Episode 3 – 'The Hillbilly Shakespeare' (1945 – 1953)
Episode 4 – 'I Can't Stop Loving You' (1953 – 1963)
Episode 5 – 'The Sons and Daughters of America' (1964 – 1968)
Episode 6 – 'Will the Circle Be Unbroken?' (1968 – 1972)
Episode 7 – 'Are You Sure Hank Done It This Way?' (1973 – 1983)
Episode 8 – 'Don't Get Above Your Raisin'' (1984 – 1996)
All the songs featured in the series
https://www.tennessean.com/story/entertainment/music/country-mile/2019/09/15/ken-burns-country-music-documentary-soundtrack/2291406001/