Events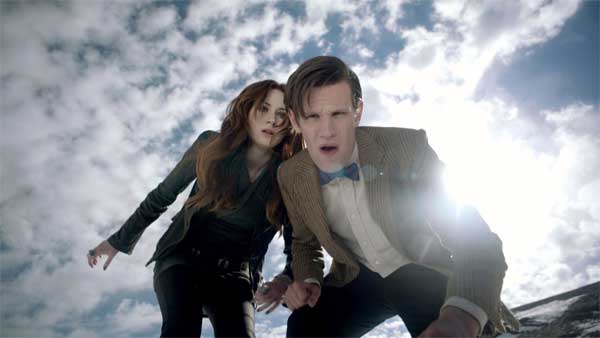 Published on February 19th, 2014 | by Admin
The Countdown To Whoniverse Is On!
Sci-fi fans and Whovians: The Hub Productions' Whoniverse is just under two weeks away. Beginning in Sydney on the 1st of March, before continuing to Perth on the 3rd of March, Adelaide on the 8th of March, and Melbourne on the 9th of March, Whoniverse presents Doctor Who stars Matt "The Doctor" Smith, Karen "Amy Pond" Gillan and Arthur "Rory Williams" Darvill in the most incredible reunion anywhere in space and time.
Fans won't have a TARDIS to go back in time, so they should act now to avoid missing the first chance in Australia to encounter a modern-age Doctor in the flesh. Whoniverse is giving Doctor Who enthusiasts a once in a lifetime opportunity to see the Eleventh Doctor and his favourite Companions, live on stage in a unique theatre-style event, answering the questions fans always wished they could ask.
Tickets to this amazing event are on-sale now through Ticketek, and are selling fast. With a range of tickets and packages available for purchase, Whoniverse offers experiences sure to suit every Doctor Who devotee. Limited Gold and Silver packages are available and include professional photograph and autograph opportunities with the guests. Please visit http://www.thehubproductions.com/Events/Whoniverse/ for further details. 
Whoniverse will be held at the following venues:
Sydney, March 1st – Qantas Credit Union Arena (formerly Sydney Exhibition Centre)
Perth, March 3rd – Riverside Theatre, Perth Exhibition and Convention Centre
Adelaide, March 8th – Adelaide Convention Centre
Melbourne, March 9th – Melbourne Park Function Centre