Events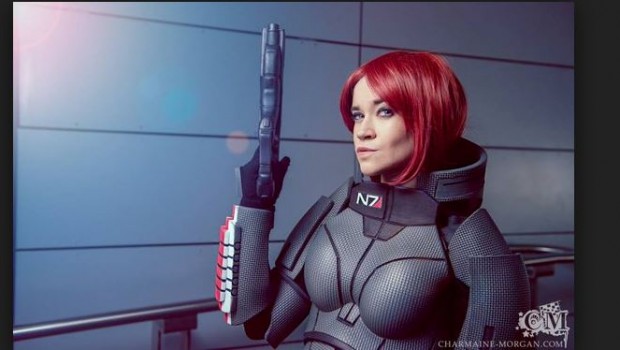 Published on March 15th, 2016 | by admin
Cosplayers, gamers & Adult Stars come together as Lucie Bee & Alana Evans get set to Host Inaugural SEXPO(TM) Cosplay
As announced on February 19, SEXPO™ – the world's No. 1 consumer exhibition for the adult industry, has launched the inaugural sexy cosplay competition to be held in Sydney, from May 12-15, 2016.
SEXPO™ can now announce that Lucie Bee and Alana Evans will host and judge the competition.
Her reputation may precede her, but Lucie Bee, Australia's Goddess of geek, promises not to bite too hard at SEXPO Sydney 2016.
Celebrating five decadent years in the Australian and International adult and cosplay industries (and preparing for several more…), Lucie is a pocket rocket with a long resume. Her growing reputation as one of the industry's most outspoken entertainers and advocates, Lucie has appeared on The Project and the Kyle and Jackie O Show, as well as being a featured guest on several Australian and International radio shows, documentaries, podcasts and quoted regularly in Australian newspapers, magazines and online. Lucie's most recent appearance was on the ABC in December as part of Tom Tilley's "Australians on Porn" panel discussion
Alana Evans is a crazy MILF gamer with an appetite for sex. She's appeared in nearly 1,000 scenes over her almost 20 years in the adult industry. Alana has been honored with numerous nominations for her acting abilities, and has won several awards throughout her career. With an AVN Award under her garter belt, Alana was recently inducted into the AVN Hall of Fame!
One of Alana's biggest passions is video games and cosplay. She writes THE STONED GAMER for High Times Magazine and also owns and maintains PWNEDBYGIRLS.com , a video game website with game reviews, live video game streams, and cosplay shoots! She was recently featured in the March 2015 issue of Hustler Magazine in her cosplay glory!
Gaming website www.kotaku.com.au commented that this is the largest cash prize ($2,000) known to date to be offered for an Aussie cosplay competition. With similar events geared towards the family friendly cosplay market, SEXPO™ aims to capture those cosplayers who like a spicier angle to their cosplay enthusiasm.
SEXPO™ Event Manager, Bentleigh Gibson says, "collaborating with Lucie and Alana with this competition is a great endorsement for the event. We know that both women are passionate advocates of cosplay, so their signing to the event was a logical choice. We are thrilled they have both agreed to attend and partake."
In addition to the competition, SEXPO™ will create a cosplay-friendly area within the event, specifically for those cosplayers who want to socialize and mingle with other enthusiasts.
Gibson says "SEXPO™ recognizes that cosplay is an important cultural element which will only grow in popularity and we want to embrace the cosplay culture, and establish it as a permanent feature in all future SEXPOs™. We expect this to develop into an international competition, with our UK and South Africa shows already embracing the idea."
Interested applicants should go to http://www.sexpo.com.au/attractions/sexpocosplay for more information about the competition and how to enter.
The next SEXPO™ will be held from Thursday May 12 to Sunday May 15 at the Royal Hall of Industries & Hordern Pavilion, Moore Park. More than 35,000 people are expected to attend.