Events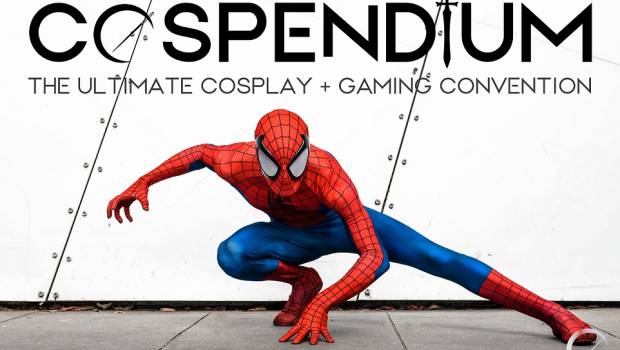 Published on May 8th, 2020 | by Adrian Gunning
COSPENDIUM LAUNCHES ONLINE ESPORTS TOURNAMENT
Online contest unveiled as new dates announced for debut Melbourne pop-culture convention
With the 2020 events calendar currently in flux, pop-culture exhibition Cospendium has announced their decision to swiftly adapt by moving online with an all-new Esports tournament – set to take place later this month:
Cospendium Tournament: Presented by CouchWarriors
In collaboration with Aussie Esports institution CouchWarriors, the tournament will kick off on 17 May with players going head-to-head in the incredibly popular Super Smash Bros Ultimate. In the spirit of community, the contest is free and open to players of all skill levels. There's even a prize pool of $150 up for grabs!
"Under the current circumstances, we decided the responsible thing to do was move the Cospendium event itself to next year." Says event founder Philip Rainford.
"But of course, we have a huge community of passionate gaming and pop-culture fans currently sitting at home and we wanted to do something that will keep everyone happy and entertained!"
Fans can tune in on the day over at CouchWarriors' Twitch channel at: https://www.twitch.tv/couchwarriors
Interested in competing? Sign up at:
https://smash.gg/tournament/cospendium-ssbu-community-tournament/details
Aussie YouTube gaming sensation HopCat is slated to commentate the proceedings for everyone watching at home. With more than 100K subscribers on YouTube, his off-the-wall Super Smash Bros content has proven an instant hit with series fans since his debut earlier this year.
There are plans for the tournament to become a monthly online event for 2020, with special guests TBC competing across popular competitive gaming titles.
Esports is an incredibly fast-growing global industry which is estimated to have generated $1.1 billion in revenue last year across advertising, sponsorship and media rights. Esports analytics platform NewZoo predicts that the number of casual viewers of competitive gameplay will balloon to 495 million people this year.
"Cospendium Tournament: Presented by CouchWarriors is a great way for us to keep the community connected during a tough time and to further expand our roster of fantastic esports tournaments." Says CouchWarriors Strategic Director Daniel Chlebowczyk.
Cospendium's debut physical event will now take place over the weekend of 30 and 31 January 2021 at the Royal Exhibition Building, Carlton. All original talent, including iconic stars William Shatner and Mel Gibson, will appear at the rescheduled event.