Events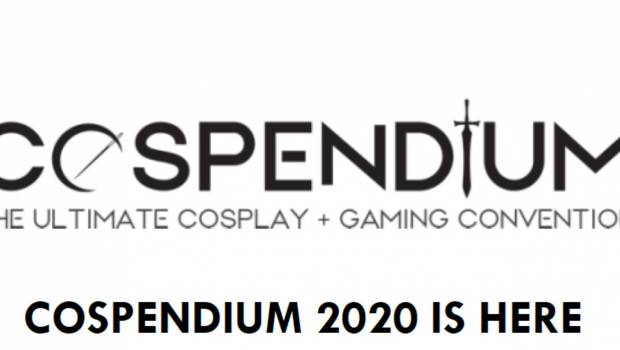 Published on January 13th, 2020 | by Alex Novus
COSPENDIUM 2020 IS HERE
This year, brand new cosplay and gaming convention Cospendium is set to make a massive splash across Australia's pop-culture ecosystem.
Running for an entire weekend at the Royal Exhibition Building in Carlton Gardens, Melbourne, Cospendium will launch on Friday night on 3rd of July 2020 with an enormous, immersive Viking-themed dinner.
The convention commences the very next day, on Saturday July 4, with Hollywood celebrity meet 'n greets, gaming tournaments, artist & cosplay stalls, cosplay competitions, prize giveaways, and plenty more!
Cospendium's roster of A-list stars and special guests will be revealed in the coming weeks.
Register interest for tickets at: http://cospendium.com.au/
The debut convention aims to restore a sense of intimacy and community to the culture that the founders believe has been lacking for too long.
"When I used to attend sci-fi conventions back in the day, you really felt like you were part of something special" says Cospendium founder Philip Rainford.
"It doesn't really feel like that with some of these colossal conventions. We want to bring back the sense that you're stepping into this incredible fantasy world full of all your favourite characters. We want to help build the community – our focus is not to profit on this subculture's creativity and passion, but to create a space where it can be nurtured and grow into something even bigger."
Cosplay, or costume roleplay, is a global phenomenon where fans of franchises from all forms of media dress up as their favourite pop culture icons. You'll be sure to run into everyone from Game of Thrones' Ned Stark and Star Wars' Rey to Princess Zelda and One-Punch Man.
Watch the event announcement trailer here: https://youtu.be/
According to trading platform Liquid, the global cosplay industry is estimated at a value of more than $45 billion and is growing at a rate of 15 per cent each year.
Cospendium will also feature a range of must-see A-list guest panellists, to be announced in the coming weeks, alongside a full competitive gaming suite, artist stalls, brand activations and a themed food hall.
Organisers are expecting a great debut turnout, with more than 10,000 fans of all things sci-fi, fantasy, anime, gaming and more estimated to come through the Exhibition Building doors.
"Our mission is to create the ultimate convention that covers cosplay, gaming and artistry." Says Perfect Events CEO Liliana Sanelli.
"We've been collaborating with significant talent across all of Cospendium's category pillars to ensure that this is an event that the culture really needs and wants in Australia. Everyone we've spoken to is so enthusiastic about what we're building."
Funds raised at Cospendium will go towards the Hive Creative Centre, which supports artists and writers across a wide range of practices.
To register interest for ticket sales and for more information, visit: http://cospendium.com.au