Events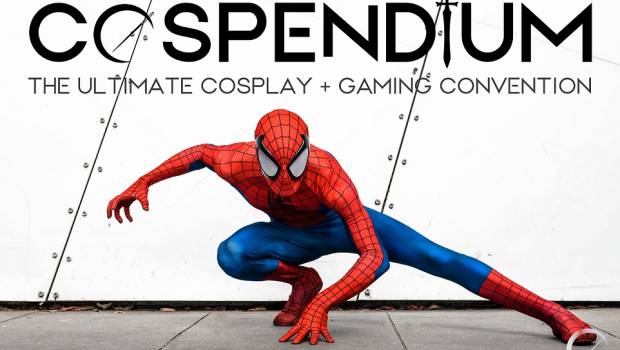 Published on March 10th, 2020 | by Andrew Bistak
Cospendium 2020 announces Esports tournament offering
Cospendium has announced its partnership with CouchWarriors, one of Australia's largest Esports and gaming institutions, for Esports tournaments at the convention debut on July 4-5 2020.
Attendees will go head to head in games including Super Smash Bros Ultimate, Tekken 7, DragonBall FighterZ and Street Fighter V in the CouchWarriors Gaming Zone, with cash and major prizes to be won. The grand prize pool sits at $4,000 with the potential to increase.
TICKETS ON SALE NOW: http://cospendium.com.au/
Entry is open to all Cospendium ticket holders, and players can pre-register online or sign up on the day if places are still available. Major tournaments will be live-streamed, so gamers all over the world can catch the action from wherever they are!
"Bringing our inclusive gaming events to more people, from casual games to top tournament play, is a joy," said Daniel Chlebowczyk, Strategic Director at CouchWarriors.
"With Cospendium, we have a rare opportunity to broaden the pop culture gaming experience. The CouchWarriors Gaming Zone will be amazing for new fans and old, whether learning to play, showing your skills or checking out cool new games."
Esports is an incredibly fast-growing global industry, which was estimated to have generated $1.1 billion in revenue last year across advertising, sponsorship and media rights. Esports analytics platform NewZoo predicts that the number of casual viewers of competitive gameplay will balloon to 307 million.
"We're honoured to team up with one of the country's finest Esports and gaming institutions for these tournaments," said Philip Rainford, director of Cospendium.
"CouchWarriors' expertise will ensure that the Gaming Zone tournaments are smooth and satisfying experiences for game lovers of all ages. There'll also be great food on offer and plenty of gaming and pop-culture entertainment for everyone while waiting for their matches."
Watch the event announcement trailer here: http://bit.ly/cospendium2020