Blu-ray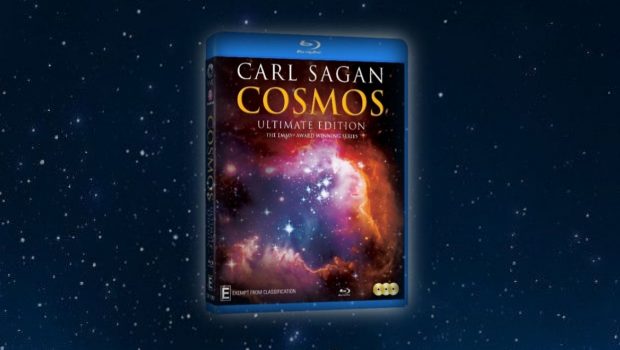 Published on March 14th, 2017 | by admin
COSMOS COMES TO BLU-RAY IN AUSTRALIA
Tuesday, March 14, 2017 – Via Vision Entertainment is thrilled to be releasing Carl Sagan's legendary documentary mini-series Cosmos. It will be available on Blu-ray and DVD in Australia April 19.
Voyage to the edge of the known universe in this landmark 13-part science series presented by award winning astronomer and author Carl Sagan. Winner of three Emmy® Awards, Cosmos, based on the New York Times bestseller companion book, charts the evolution of life on Earth and what forms life might take on other worlds.  Encompassing the 15-billion year history of the universe, Sagan investigates the hellish atmosphere of Venus, the search for life on Mars, the threat of Greenhouse Effects here on Earth, meanwhile exploring the life cycle of stars, the Voyager missions to Jupiter and Saturn, Einstein's theories, Johannes Kepler and the continued survival of the human
race. Prequel to Emmy and Peabody Award Winning Cosmos: A Space Time Odyssey.
"A watershed moment for science-themed television programming." – The New York Times
"Cosmos is a complete science course encompassing not just cosmology but also chemistry, physics, biology and the history of human discovery."  – The Guardian
The 3-disc collector's edition Blu-ray is a SD 1080i release having been upgraded from the original video source.