Hardware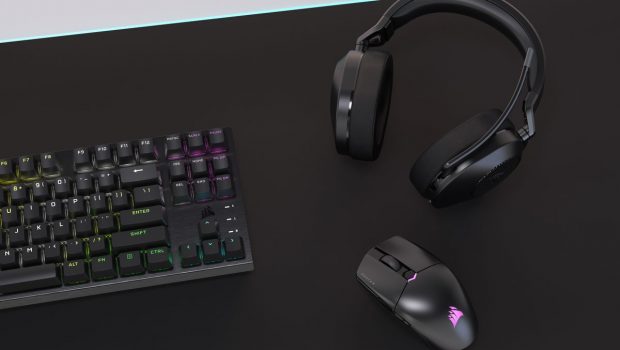 Published on March 28th, 2023 | by James Wright
Corsair HS65 Wireless Gaming Headset Review
Summary: The Corsair HS65 Wireless Gaming Headset provides excellent audio immersion courtesy of its audio capabilities and wireless connectivity.
The new Corsair HS65 Wireless Gaming Headset boasts a low latency wireless audio connection, including 7.1 surround sound plus a super lightweight connection of just 275 grams that is battled hardened for all your gaming needs with reinforced aluminum for additional protection.
Welcome to the Corsair HS65 Wireless Gaming Headset …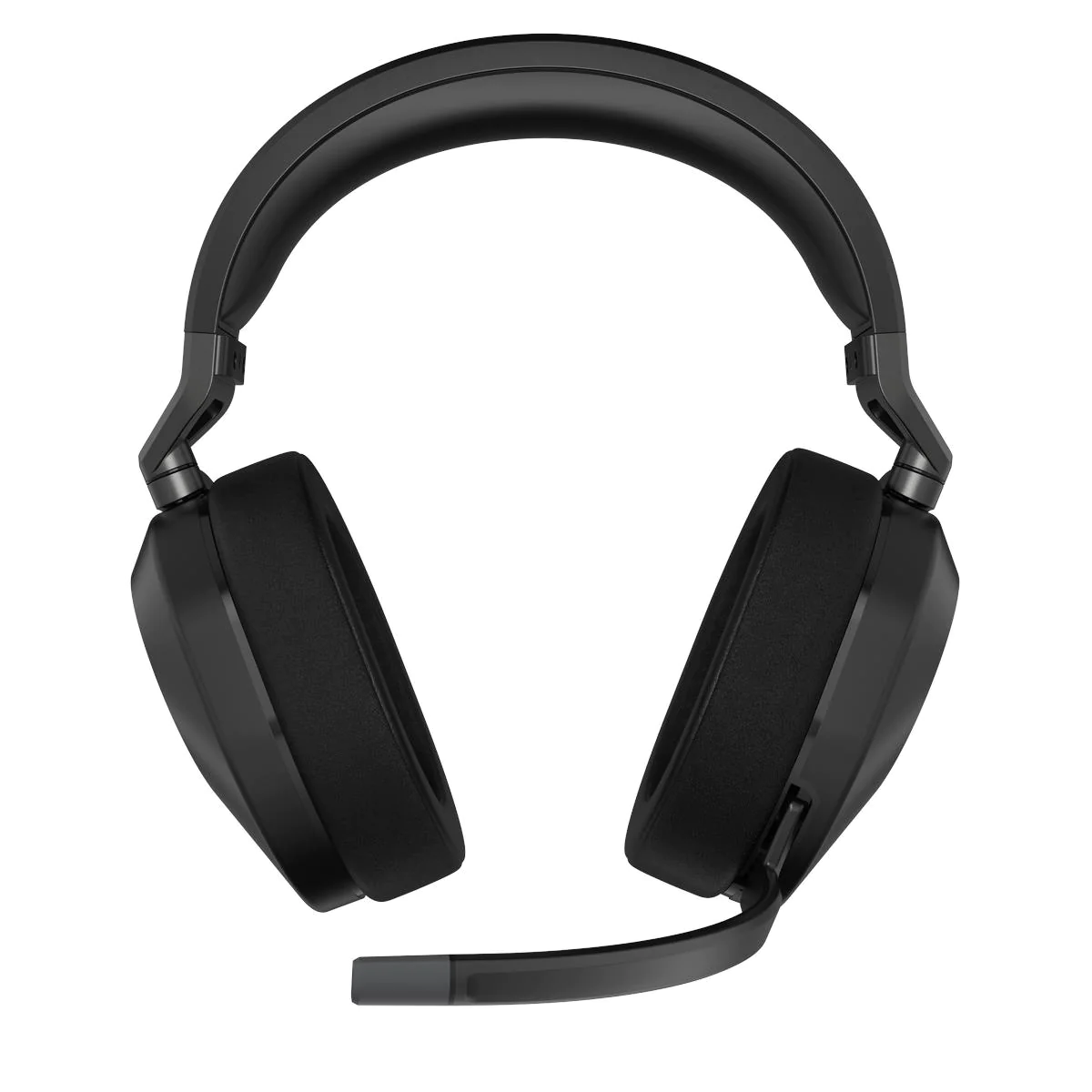 While aimed at the PC and Mac gamer, it is also compatible with the PlayStation 4/PlayStation 5, not to mention smart devices which makes this a multi-purpose headset.
Additionally the Corsair HS65 Wireless boasts a fashionable design, particularly with the inclusion of the Corsair logo on the earcups that adds to the subtle gamer aesthetics. Depending on your preference, it comes in two colours, Carbon (reviewed) and White, including the charging cable and dongle for wireless connectivity.
Highlights
High resolution wireless connection with up to 50 feet of range
Personalized sound output for a customized experience
Durable metal construction
Extended battery life and less charging time
Dolby® Audio 7.1 surround sound puts you in the middle of the game
.
While the headset works straight out of the box, if you want to fine tune the Corsair HS65 Wireless, you do need to install the SoundID app that allows you to tweak the audio produced by this device.
Setup is quite straightforward on a PC and on our test machine, we used the included 2.4Ghz dongle that boasts an insane 50 feet range or 15.24 metres. Bluetooth setup is like any other Bluetooth device that requires you to search for the HS65 via your smart device.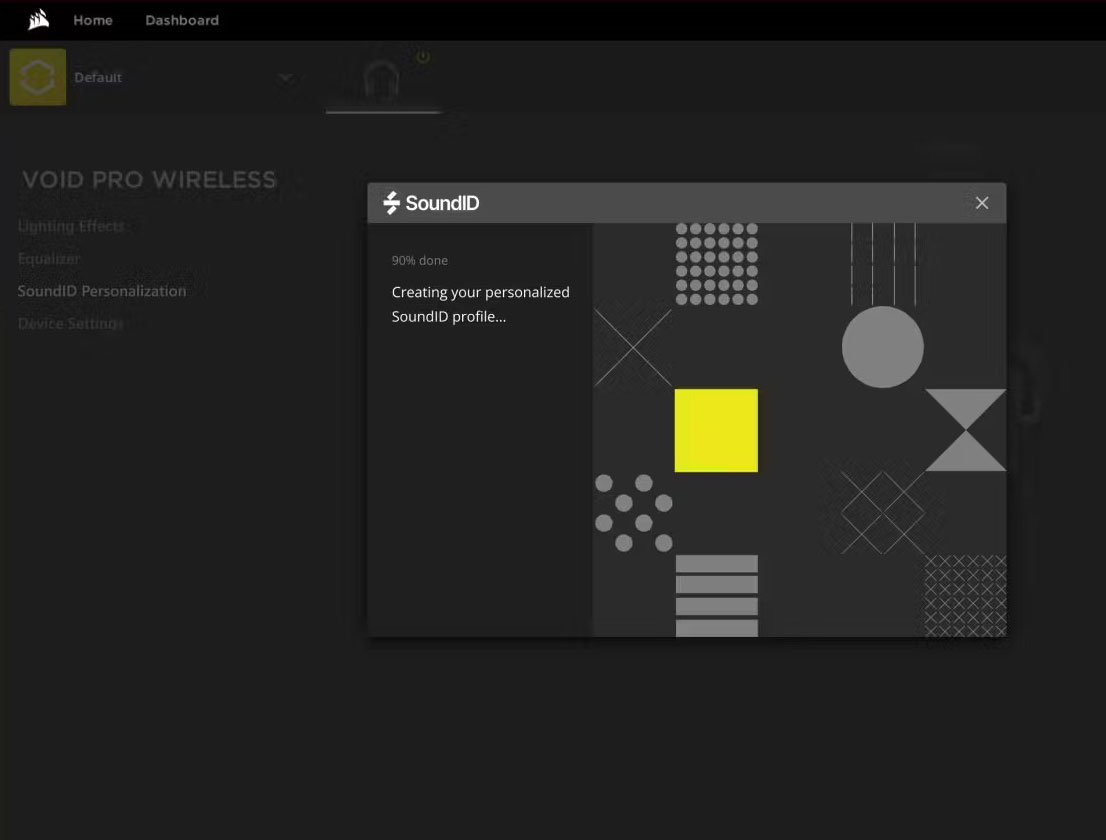 However one of the most important aspects of a gaming headset is comfort and the Corsair HS65 Wireless definitely succeeds as not only is the adjustable headband comfortable but the earcups are leatherette memory foam that makes if feel very plush for those longer than long gaming sessions.
Given that the HS65 is quite light, I was pleasantly surprised that the battery life is up to 24 hours and with a quick 15-minute charge, this gives you 6-hours of playtime. Of course battery life is dependent on range and if you are using some more of the audio intensive features such as Dolby Audio 7.1, the battery may drain faster. Nonetheless, both PC and Mac gamers will enjoy the very long battery life and more importantly, quick charging capabilities.
In terms of audio quality, the Corsair HS65 Wireless produces crisp, loud and distorted free audio courtesy of its 50mm neodymium audio drivers that not only makes it great for gaming and… more gaming but also music, streaming, video calls and phone calls via your smartphone. Games such as Hogwarts Legacy, Call of Duty Modern Warfare 2 and Horizon Zero Dawn sounded impressive. Equally, streaming services such as Disney+ (Mandalorian Season 3) or Netflix (Bird Box) produced that personal cinematic experience.
For those using it for audio, the headset comes with an omnidirectional microphone that our friends on the other end had no issues with how it captured my voice. Using it for phone calls or Zoom, again no issues at all but more importantly clear audio. To mute the mic, you simply flip it up!
Another clever function is the Nvidia Noise Removal that uses the AI capabilities of these graphics cards to eliminate background sound for your streams or online gaming.
Box Contents
HS65 Wireless Gaming Headset

USB wireless transmitter

USB charging cable, 1.8m

Warranty Card, Manual
Gallery
While the PlayStation 5 doesn't support Dolby Audio 7.1, you can use Sony's Tempest 3D audio that works a treat on the HS65! The PS5 version of Hogwarts Legacy and the current Sony exclusive Horizon Forbidden West were phenomenal with this headset, especially the clever use of 3D audio.
Further, controls are simply with good placement on both the left and right earcups. On the left, there is a volume dial, including a mute button plus USB-C for charging. Whereas on the right, you have Bluetooth and Power. All in all a well designed product that is perfect for wireless gaming.
Final Thoughts?
The Corsair HS65 Wireless Gaming Headset is a true multipurpose headset that is not just for gaming… but if you do use it for wireless gaming, you'll be immersed into a whole new audio experience.
Recommended!