Games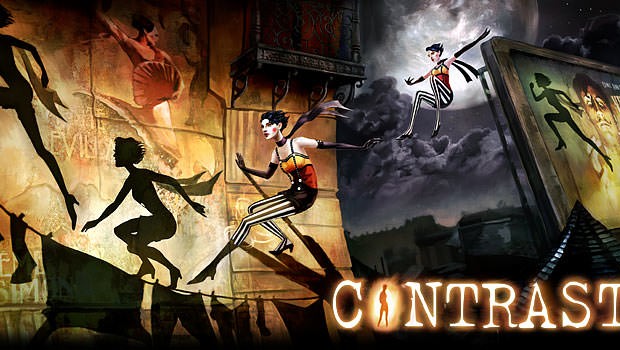 Published on November 6th, 2013 | by Admin
Contrast takes you backstage with a new video!
CONTRAST, the award-winning puzzle/platform game set to release mid-November on PC, PlayStation®Store and Xbox LIVE® Arcade, takes you backstage with a new video walkthrough of the game, seen and described by the team at Compulsion Games.
Narrated by Guillaume Provost (Director), Joshua Mills (Set Designer) and Whitney Clayton (Visual Designer), this 2 minute video illustrates all of the behind-the-scenes details of CONTRAST and its origins.
We learn how Compulsion Games brought the world of CONTRAST to life through the eyes of Didi, the tenacious little girl who is going through difficult times, and her imaginary friend, Dawn. The video reveals details of the imagination behind the gameplay mechanics and its allure; the ability to instantly shift from a brilliant 3D world to a mysterious shadowy universe in 2D at the blink of an eye. See for yourself the magic the developers perform as they allow gamers to play with light sources and shadows to solve riddles and uncover different platform puzzles throughout the game.
The team also share the secrets involved in developing the film-noir inspired atmosphere combined with the vibrant theatrical ambiance of the vaudevillian 1920s all infused with the sultry jazzy soundtrack in CONTRAST. They offer a personal and passionate perspective on their decisions, their sources of inspiration, and the talent they recruited to help bring this project to life, such as Laura Ellis, the jazz singer and the sublime voice of Kat, Didi's mother.