Games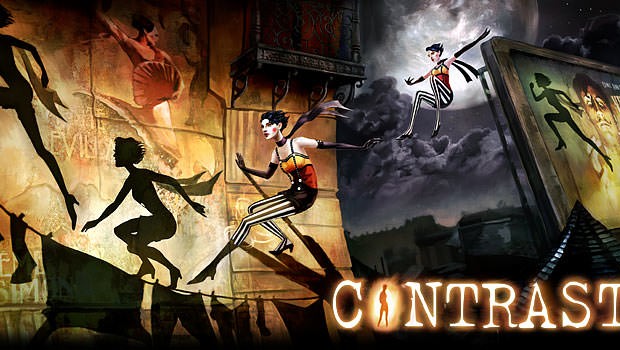 Published on November 18th, 2013 | by Admin
Contrast: from out of the shadows and into the light with a launch trailer!
CONTRAST, the inventive 2D/3D puzzle-platformer in which the player shifts in and out of the shadow dimension playing light against dark, launches tomorrow worldwide on PC and Xbox LIVE® Arcade, and on the U.S. PlayStation®Network for PlayStation®4!
To celebrate this long-awaited release of Contrast discover its Launch Trailer below, giving us an ultimate sneak-peak at the game before you can play it for yourself!
"Creating Contrast was a journey, and ultimately a celebration of our craft," said Guillaume Provost, creative director and founder, Compulsion Games. "It is a story that came together by the efforts and support of our team, our partners, our fans, and by the dedication of everyone who helped propel the game to such unexpected heights. We are deeply grateful and humbled by the community's reactions, and the overwhelming enthusiasm that at long last, helped bring Contrast to light."
CONTRAST, developed by independent Montréal-based studio Compulsion Games, draws players into a surreal 1920s dreamscape; a vaudevillian, film noir-inspired world where the boundaries between showmanship, magic, intrigue and deception are blurred. In CONTRAST players take on the role of Dawn, the imaginary friend of a little girl, Didi. Every imaginary friend is special, and Dawn is no exception. She has the unique ability to shift from the striking 3D fantasy stage into the mysterious 2D shadowscape. Like every family, Didi's isn't perfect; in fact they are as unique as they come with an aspiring cabaret singer mother and an absentee father.
Didi's only wish is to reunite her family. As Dawn, use shadow shifting abilities to solve intricate puzzles and uncover the secrets that plagues the family's past.
With lyrics written by Compulsion Games and music composed by WaveGeneration Audio, specifically for CONTRAST, the original
soundtrack envelops players with cabaret inspired music and the entrancing vocals of jazz singer Laura Ellis. Accompanied by a full voice cast, CONTRAST brings its illusory world to life as players leverage light sources and manipulate real-world objects to affect the shadows placement, dimension and overall weighting to solve multifaceted puzzles.