News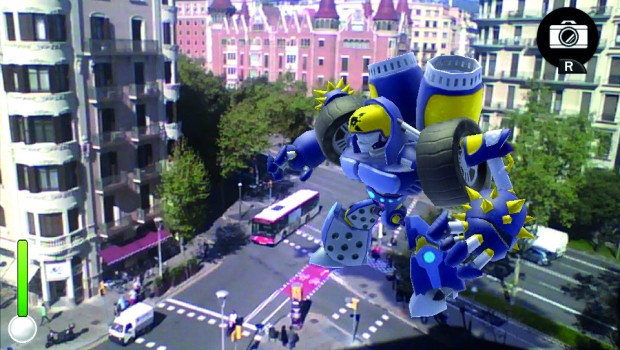 Published on May 30th, 2014 | by admin
Continue the Hunt With Invizimals The Resistance on PlayStation Vita
Use markerless augmented reality to train your beasts into brawlers anywhere in the latest instalment of the 2 million-selling Invizimals™ franchise

SYDNEY, 30th May 2014 – Sony Computer Entertainment Australia (SCE Aust.) has announced the return of the much-loved Invizimals™ franchise toPlayStation®Vita (PS Vita) with Invizimals™ The Resistance. For the first time on PS Vita players can capture and collect Invizimals fully roaming in augmented reality with no markers!
The world of Invizimals™ The Resistance features a pulse-pounding storyline that immerses players in an epic adventure. There are 150 creatures waiting to be captured, including 90 beloved classics from PSP, and even more ways to capture them with 20 brand new mini-games designed by Novarama.  The Resistance also feature new and exciting battle game modes, 'Survivor' and 'Free For All'.
The award-winning Invizimals™ game franchise, originally created in collaboration with Novarama for Playstation®Portable (PSP),has sold over 2 million units across Asia, Africa, Europe, Australia and New Zealand to date. The latest title is to be the second Invizimals™ to land on PS Vita and follows successful game launches last year for both PS Vita and PlayStation®3 (PS3). 
In addition, BRB International and Sony Computer Entertainment Europe (SCEE) also developed an animated television series based on the franchise which has aired across Spain, Italy, France, Portugal, Greece and Australia. The show innovated entertainment channels by tasking viewers to unlock additional content through augmented reality techniques via their PS Vita and mobile devices using a bespoke app that has been downloaded over 250,000 times worldwide.
Invizimals™ fans won't have long to wait for the next instalment in this award winning franchise as Invizimals™ The Resistance will be blasting onto PS Vita soon.