Hardware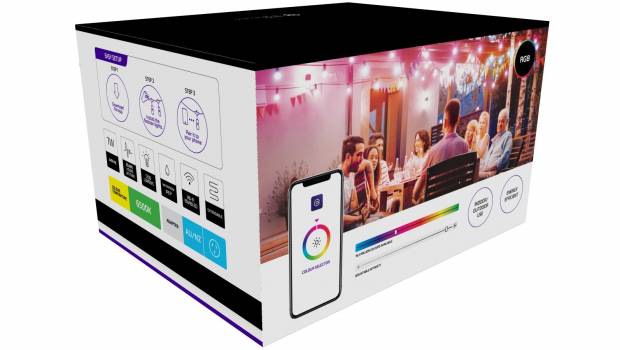 Published on July 2nd, 2020 | by Tony Smith
Connect Smart RGB LED Festoon Lights Review
Summary: The Connect Smart RGB LED Festoon Lights will definitely spice up your next gathering!
If you're looking to celebrate in style, then no look further thanks to the Connect Smart RGB LED Festoon Lights that will literally bring your next celebration to life with its amazing smart controlled lights which boasts up to 16 million different colours. Furthermore, this smart RGB LED light kit can be used both indoors and outdoors thanks to its waterproof rating of IP67 plus it comes with 12 bulbs and can be controlled via your phone, including smart assistants such as Alexa and Google.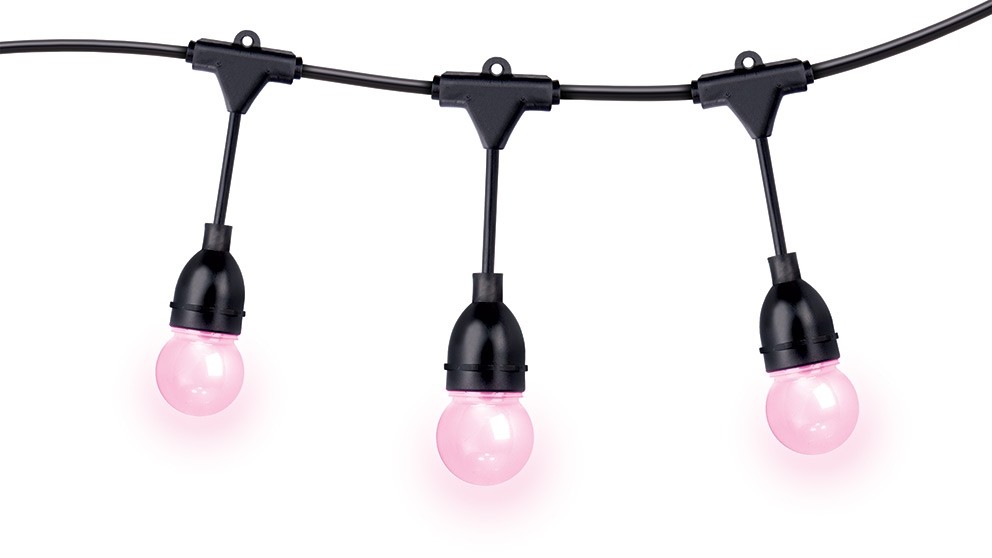 Furthermore, the kit comes with everything you need to add some ambience to your next gathering which is perfect now that some of the COVID-19 restrictions have been lifted and while there are 12 bulbs, you can attach additional RGB LED Festoon Lights to expand your colourful celebration(s). The Connect Smart RGB LED Festoon Lights is also quite energy efficient that while it needs to be connected to your 240 mains, it runs on just 7 watts.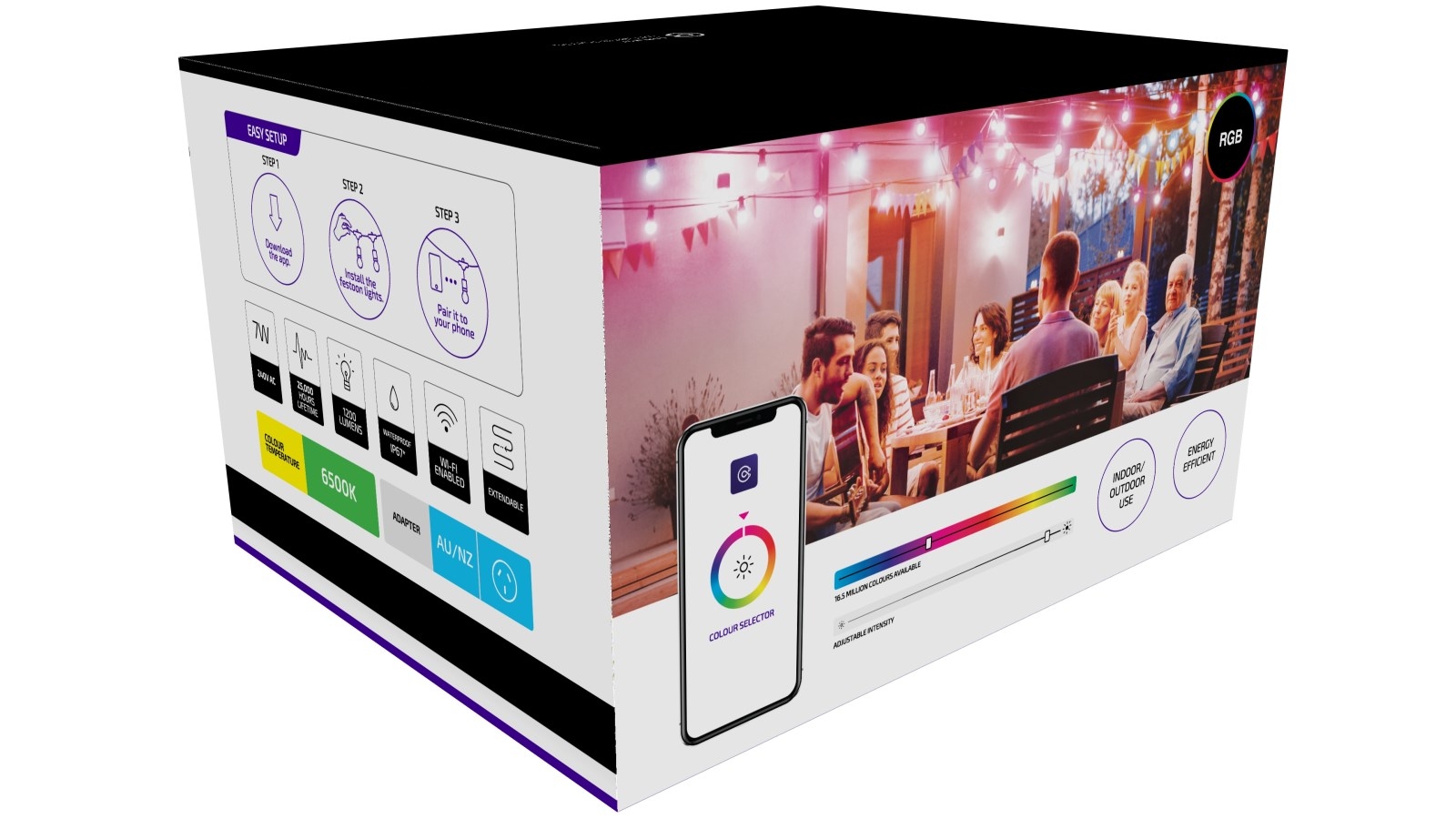 Well packed from the company, the bulbs (thankfully) are made from plastic so they will withstand quite a few knocks and bumps or if the wind picks up outside. Once out of the box, the next step is to install the very easy to use the Connect SmartHome app. To download the app, simply go to the Google Play Store or just scan the QR code on the box. Once you have setup the app, you just need to search for the product that allows you to link Connect Smart RGB LED Festoon Lights to your smartphone.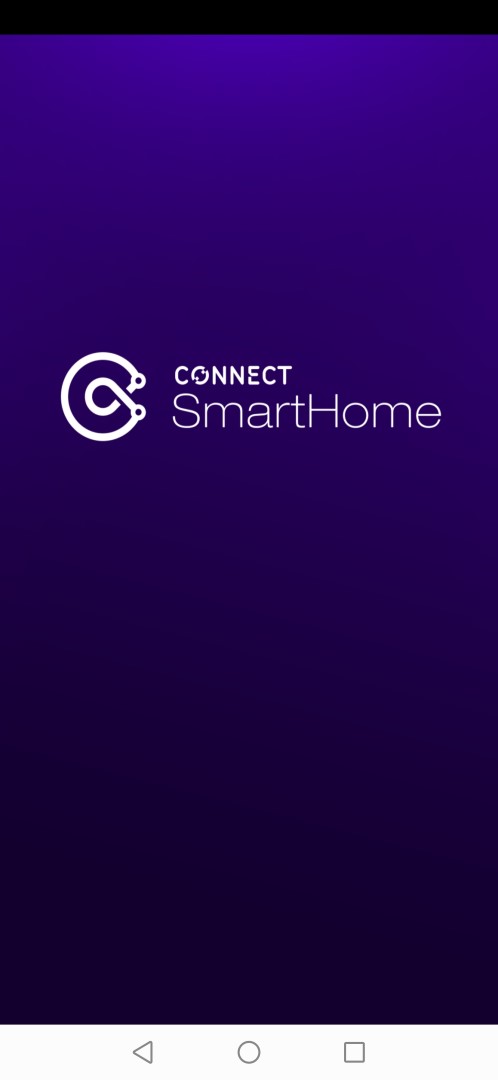 Once linked, this gives you the option of turning them on/off, setting the colours and even the ability to set them up to run during a preferred time and duration. For example, if you have an outdoor gazebo, you could set them for every night between 8pm to 9pm. Also as mentioned, if you don't want to use your phone and have a standalone Alexa device, you can easily control the device via this product with your voice which is very cool indeed.
The only slight drawback to the Connect Smart RGB LED Festoon Lights is that you do need to connect the product to the mains which can be a challenge if you a standalone gazebo in the middle of your backyard or don't have an external outdoor power point. Unfortunately there's not much you can do to rectify this so just be aware that you do need accessible access to the mains which is probably a moot point for most. But apart from that, having these colourful lights on our gazebo definitely brings a relaxing ambience to the outdoors and more importantly, it can be controlled by Alexa and there's some great tweaking of the colours and lights via the app.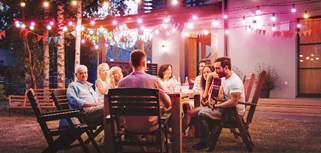 Final Thoughts?
If you're looking to take your next outdoor or indoor gathering to the next level, check out the Connect Smart RGB LED Festoon Lights!
Key Features
IP67-rated construction makes it suitable for outdoor use
Select colours and lighting modes on your paired smartphone via the Connect SmartHome app (download required)
Supports Alexa and Google Assistant, letting you adjust settings via voice commands