Events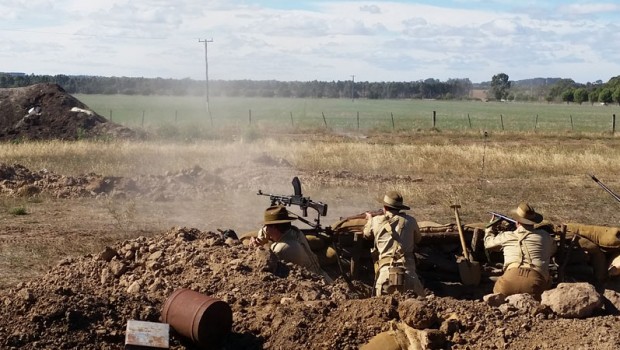 Published on April 18th, 2015 | by admin
Conflict and Compassion, remembering our ANZAC heroes
Running for over two days at Barwon Mansion in Victoria, just outside the historic town of Winchelsea, this excellent interactive event was arranged to commemorate the ANZAC Centenary and allowed visitors to experience a variety of military re-enactments in order to gain a glimpse of how life may have been for these soldiers. The theme of this event which is run across the country from the 18th of April to the 26th of May is Conflict and Compassion that contains a wealth of information thanks to local experts.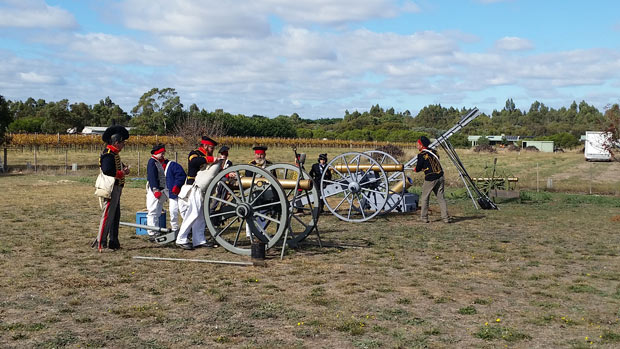 Featuring the Geelong Military Re-enactment Group and the Military Historical Society Geelong, these two organisations successfully transported event goers to another era that not only boasted authentic military uniforms and re-enactments but even period music and classic cars. One re-enactment had two singers who looked like they were from the Golden Age of Hollywood as they sung music from this era really helped immerse you into this era, whereas another show took viewers back to the French Resistance of World War II with a touch of humour.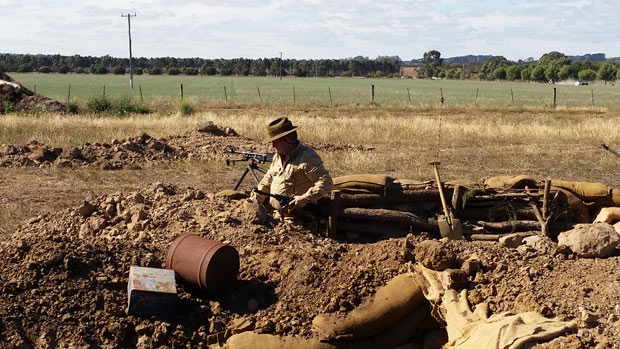 However the highlight of this two day event was seeing the Gallipoli and World War II battles that boasted explosions, gunfire, mortars and even tanks as they re-enacted key battles from Australian military history. Add in stalls where you could purchase military replicas to even exploring the grand Barwon Mansion and it was definitely a great day for the family and a perfect way to  commemorate the ANZAC Centenary which really highlighted the Conflict and Compassion of these men.
Key events taking place throughout the 2015 National Trust Heritage Festival include: 
B-24 LIBERATORS AND THE RETURN OF AUSTRALIAN POWS, 1945-46
Date:                     Saturday 16 May, 10.30am – 12.00pm
Location:              B-24 Liberator Memorial Restoration Australia Hangar, Corner Farm Road and Princes Highway, Werribee
A special event on B-24 Liberators and the return of Australian POWs between 1945 and 1946 will be held in the heritage-listed WWII hangar against the backdrop of the restored B-24 Liberator aircraft.
CONFLICT AND COMPASSION AT COMO HOUSE
Date:                     Saturdays and Sundays (11-12 April, 25-26 April, 9-10 May, 23-24 May), 10.30am – 4.00pm
Location:              Como House and Garden, Corner Williams Road and Lechlade Ave, South Yarra
Explore the stories of the previous owners of Como House during WWI, the Armytage family, in a new immersive display at Como House. During the Great War, sisters Constance and Leila Armytage joined the Australian Red Cross and volunteered for nursing duties in a field hospital in France. Visitors can read through the sisters' personal letters, photographs and newspapers while sitting in the actual rooms where they wrote their correspondence.
The National Trust Heritage Festival runs from Saturday 18 April to Tuesday 26 May 2015.
For details on the nearest event in your local community or for further information on the National Trust Heritage Festival visit www.nationaltrustfestival.org.au