Books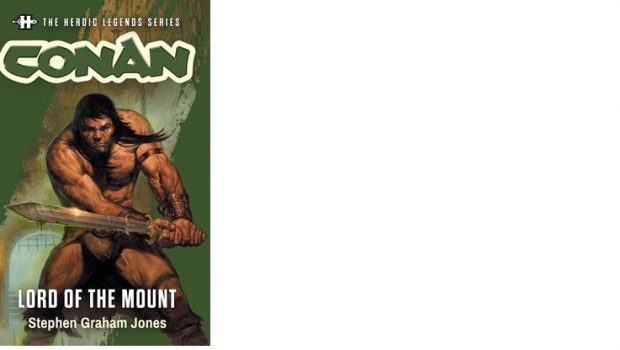 Published on September 27th, 2023 | by Andrew Bistak
CONAN – THE HEROIC LEGENDS SHORT FICTION SERIES – LAUNCHING TODAY!
Titan Books and Heroic Signatures have partnered to launch a series of exclusive monthly short stories starring Conan, Solomon Kane, and other concepts and characters created by Robert E. Howard. Beginning this September 2023, the first eBook release will be "Conan: Lord of the Mount" by Stephen Graham Jones, the award-winning author of The Only Good Indians.
Many of Howard's greatest works—from "The Frost Giant's Daughter" to "Beyond the Black River"—were short fiction of varying length. His rapid-fire prose made him one of the most popular contributors to the legendary pulp magazines. These new works will be released monthly, giving modern readers the thrill that came with each issue of Weird Tales, where Howard was a headliner and Conan made his debut.
Short fiction will attract authors who otherwise might not be able to commit to novel-length works. They will have the chance to play with such legendary characters as Bran Mak Morn, El Borak, and Belit, Queen of the Black Coast. The monthly schedule will also feature re-released prose rarities that only ever appeared in other media, including comics and video game platforms.
"Conan: Lord of the Mount" releases September 26, 2023, followed by "Conan: Black Starlight" by John C. Hocking on October 17, 2023 (in conjunction with the new novel, Conan in the City of the Dead). "Solomon Kane: The Hound of God" by New York Times bestselling author Jonathan Maberry will follow on November 28, 2023.
The short stories join a lineup of Conan the Barbarian titles from Titan Books and Heroic Signatures' publishing partnership, which in 2023 also includes Conan the Barbarbian: The Official Story of the Film; Conan the Barbarian, a novelization; and the paperback edition of Conan – Blood of the Serpent.
Conan: Lord of the Mount | 9781803366333 | 26 September 2023 | $1.99  £1.99 
Conan: Black Starlight | 9781803366340 | 17 October, 2023 | $1.99  £1.99 
Solomon Kane: The Hound of God | 9781803366357 | 28 November, 2023 | $1.99 £1.99
www.titanbooks.com | @TitanBooks