Comics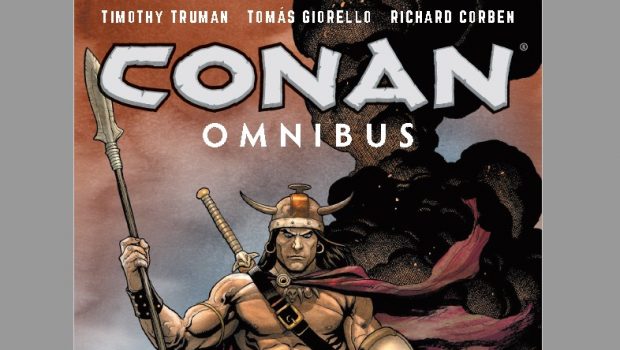 Published on July 16th, 2017 | by Chris O'Connor
Conan Omnibus Volume 3: Ancient Gods and Sorcerers TPB Comic Review
Summary: Not only do we get tales of Conan's exploits... but we learn more of his heritage and his Grandfather who came before him.
My love for Conan grows! This collection is great because it doesn't just delve into more stories of Conan himself, but it dips further back and explores Conan's grandfather Connacht. There's also a couple of adaptations of stories by Robert E. Howard himself.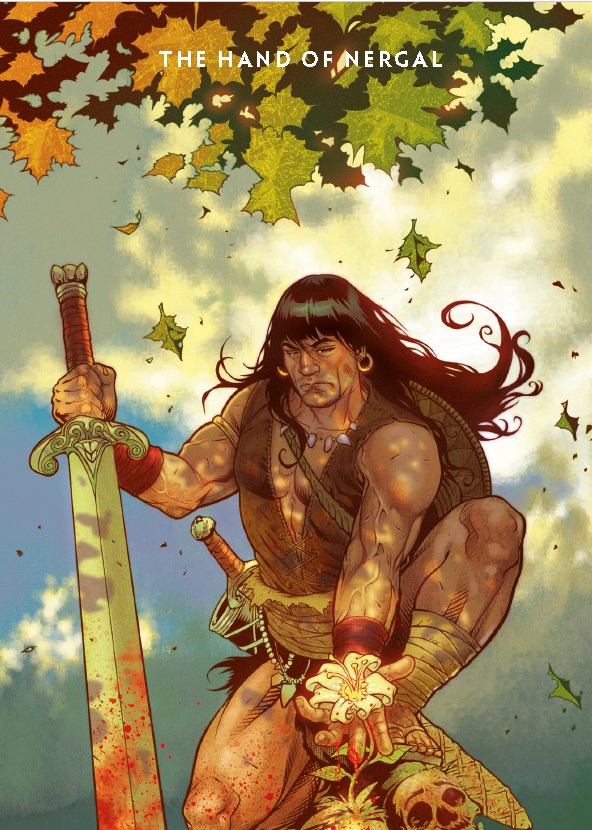 Writing
As mentioned, we are not short on stories of Conan's own bravery and skill in this collection but we also learn a lot of Connacht, Conan's grandfather. Through these stories we learn that it is essentially in Conan's blood to want to explore beyond the boundaries of Cimmeria to seek fame and fortune. The other thing I particularly loved about this collection is that it follows on from his time in the city of Thieves, which primarily saw him behaving as a brutish thief with only concern for himself, to now growing in maturity and learning to adapt and grow. He not only learns to work better with others… he learns to lead and the stirrings of King Conan are felt.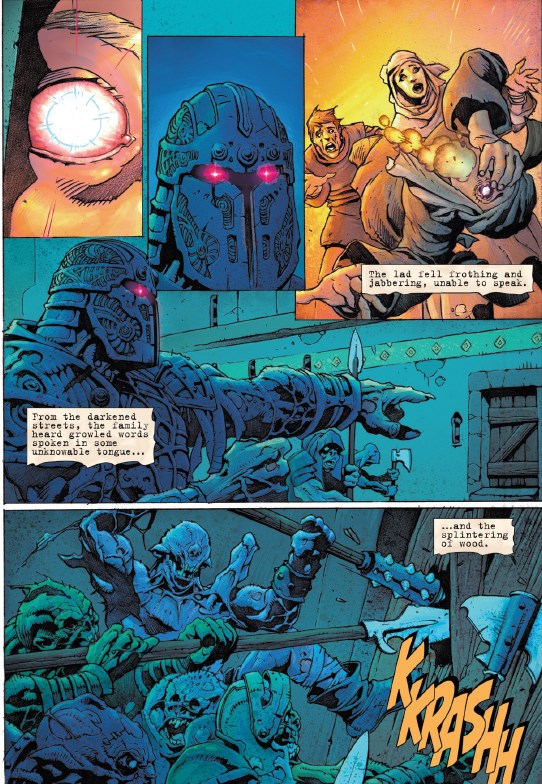 Artwork
There's a great use of different artists and art styles here to differentiate between tales… not so much the different tales of Conan's own journeys but the difference between Conan's journeys and those of his Grandfather. If you were flicking through the comic and wanted to just read one or the other… it would not be hard to spot a page that is for Conan or one that is for Connacht. It works wonders at being the equivalent of a flashback also… who needs wavy lines and funny music when you can have a distinctly different art style. Again I could easily see how the stories would translate to a TV series and part of me really wishes they would take the same sort of budget and production values they have for things like Game Of Thrones and The Walking Dead and invest in a Conan series. We could have the story begin with his birth and then to break up his stories we could have these stories of Connacht's exploits. So if Netflix or HBO or someone else is interested… could you get on it please!
Final Thoughts
There will always be a place in my heart for the Arnold Conan… I guess it's like your first love, you never forget. But that doesn't mean that subsequent loves can't stand proud in your heart and these comics do just that. I will always love Arnold as Conan but the stories in these Volumes just have so much more depth to them and development (they obviously have a lot more time to develop it… but again that's why I'd love to see a TV series). I also need to add that I've been pretty vocal about feeling that the "typed pages" look of some of the text was off putting in previous reviews…. well this collection fixed that for me. The little tribute to Robert E. Howard gives a perfect explanation and if nothing else it's the modern chroniclers medium… so I take back what I'd said in previous reviews. If you are a Conan fan then this is a must to add to your collection… I will simply assume you already have Volumes 1 and 2 because if not then you might want to grab them at the same time… you will thank me later.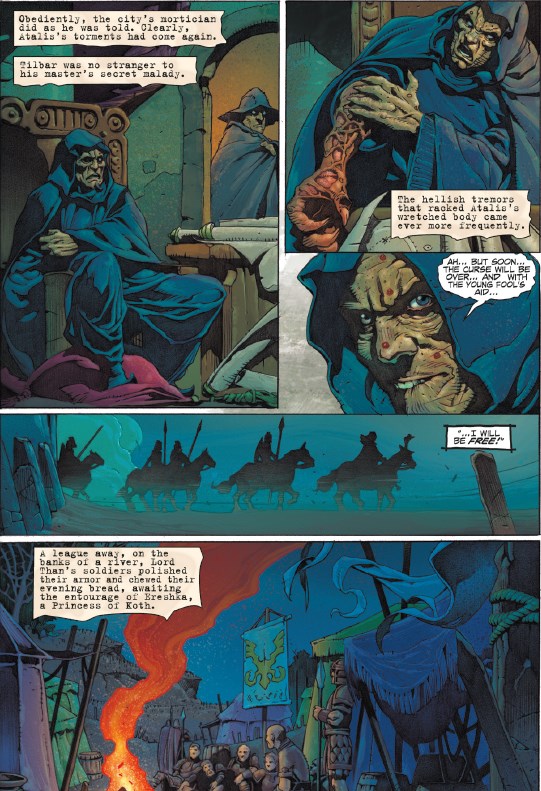 Comic Details
Publisher: Dark Horse
Writer: Timothy Truman
Artist: Thomas Giorello, Richard Corben
Colourist: Jose Villarrubia, JD Mettler, Tony Shasteen
Cover Artist: Frank Cho
Genre: Fantasy, Action/Adventure
Format: 448pgs, FC, TPB
Release Date: 2nd August, 2017