Comics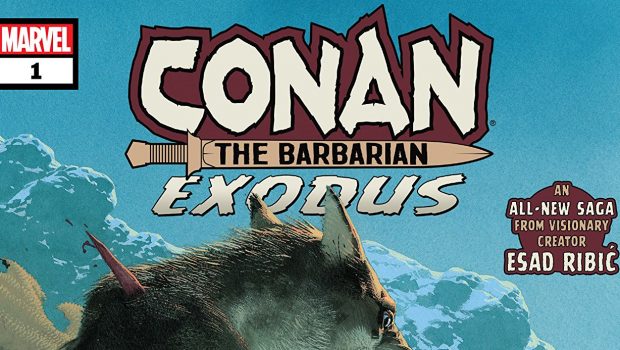 Published on August 26th, 2019 | by Chris O'Connor
Conan Exodus #1 Comic Review
Summary: The early days of Conan first venturing from his home in Cimmeria are brought to life in Conan Exodus.
I love the character of Conan… as with many people I fell in love with the character thanks to Arnold Schwarzenegger's portrayal of the Cimmerian on film but have since read numerous stories of his exploits. Conan Exodus manages to bring something new to his stories by filling a gap between his youth in Cimmeria and his travels in the wider world. It covers his first adventures outside his homeland and the challenges he faces.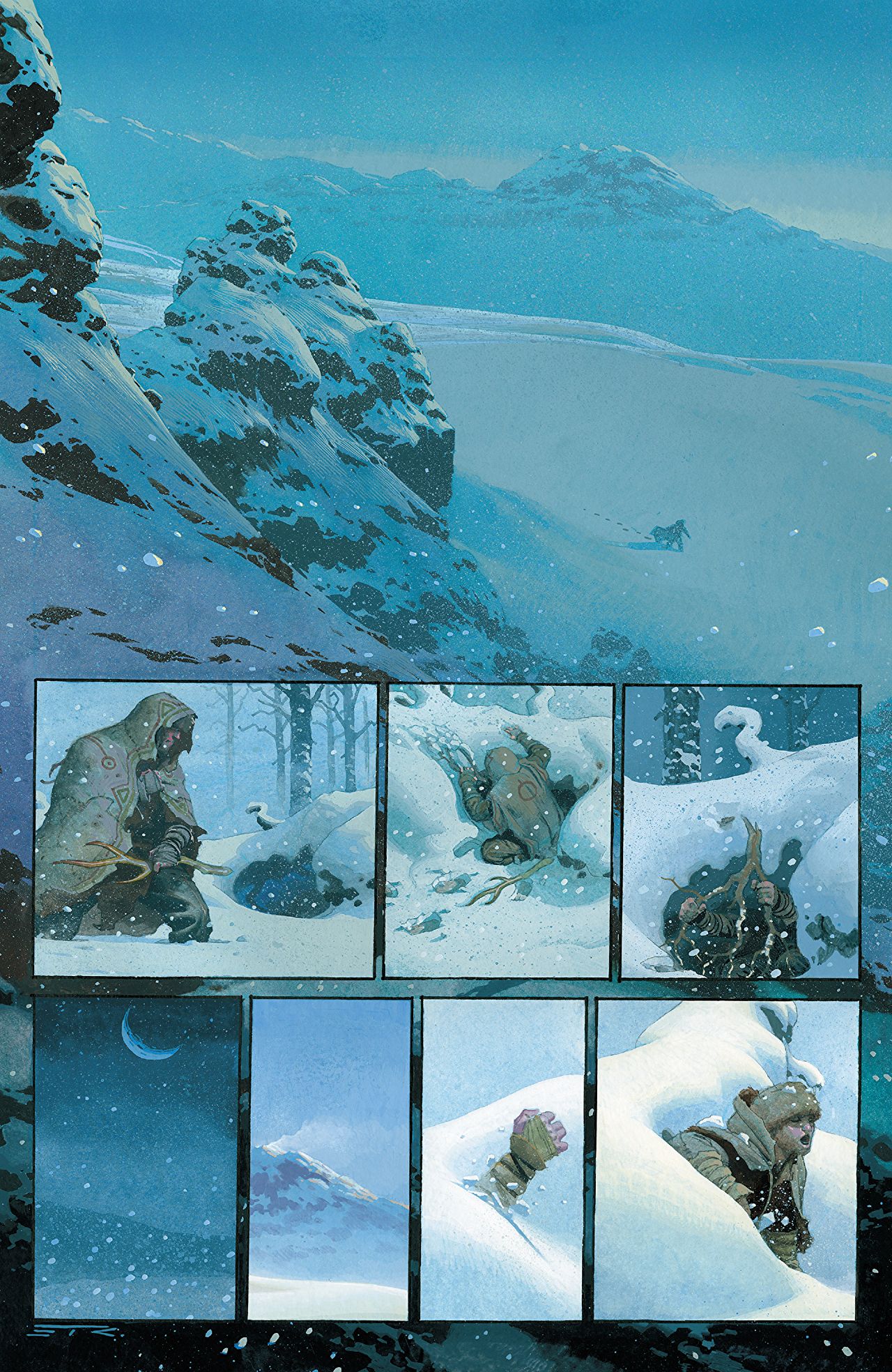 Writing
There is very little writing in this comic… it is left primarily to the images to tell the story. We have the familiar (and still brilliant) preamble, then a brief introduction and then we are left to almost exclusively images to tell the tale… with the slight exception of some runic writing near the end (which I tried decyphering but it must be using a different runaic alphabet to what I could find).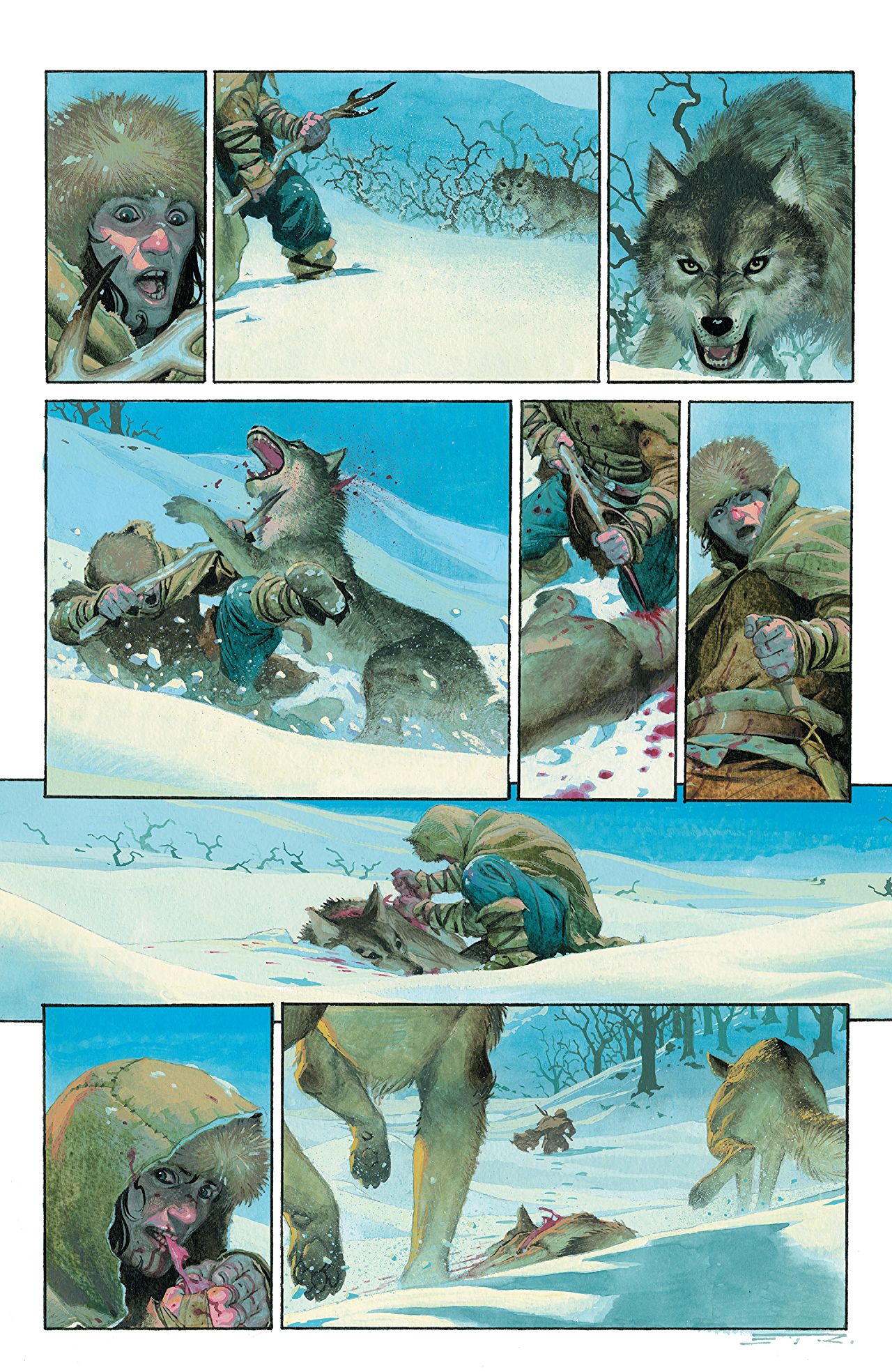 Artwork
If you are going to rely on your images alone to tell your story, you need to have some very good images and there is no question that Conan Exodus has some absolutely striking imagery. From the very first pages you get the lovely painterly visages. The abundant blues instantly take the reader to the frozen landscape Conan finds himself in. The wide open landscapes with just Conan's solitary figure give a great sense of the isolation he would have felt and the difficulties that lay ahead in terms of finding food and shelter.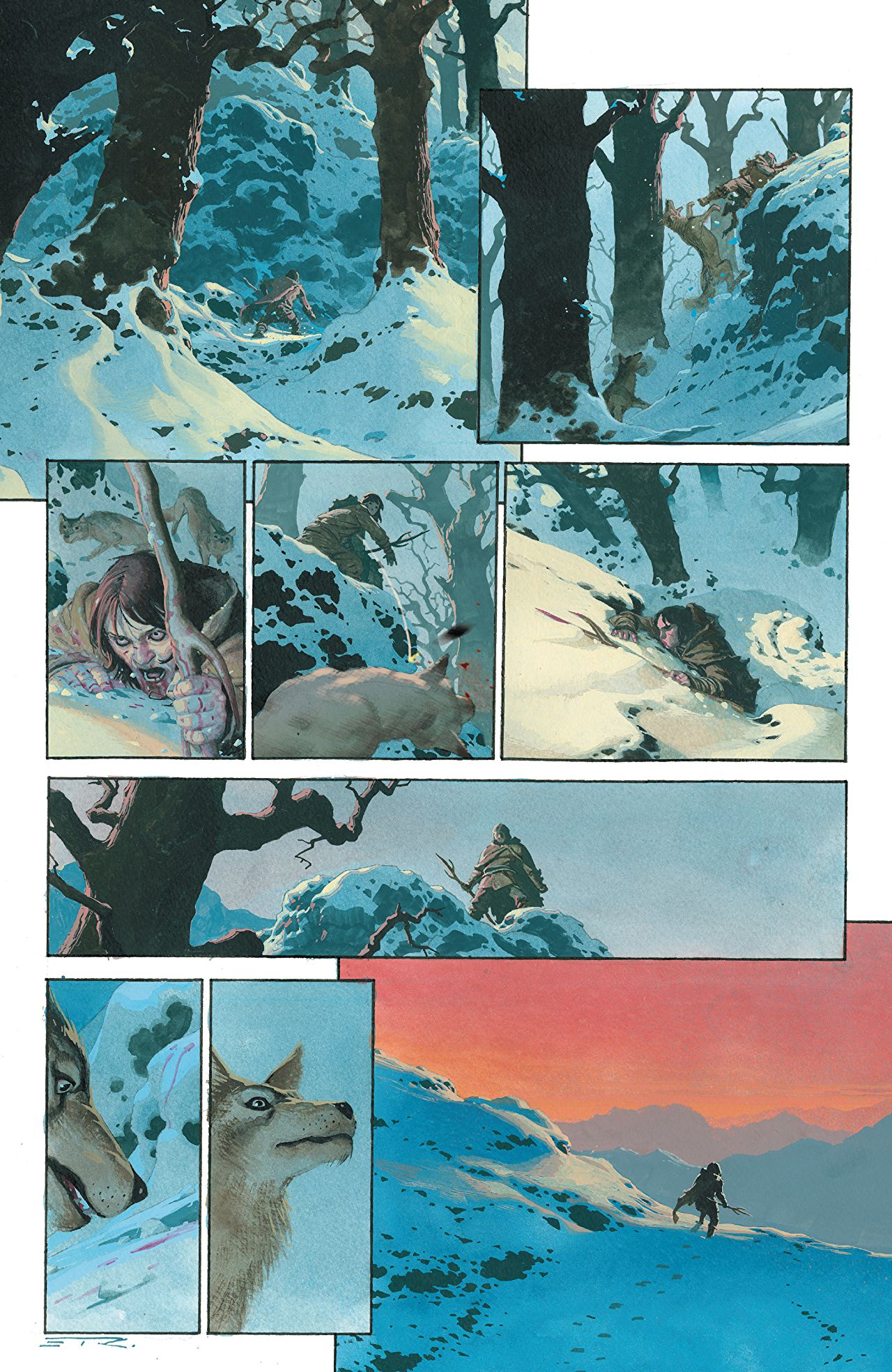 Final Thoughts
I quite enjoyed the story and the fantastic artwork. I did feel a bit left out when I was no able to read the minimal dialogue that does occur… but the images really do tell you pretty much all you need to know. If you are a fan of Conan, or even just lovely comic art (or art in general really), then you may well want to jump on board and grab a copy.
Publisher: Marvel
Writer: Esad Ribic
Artist: Esad Ribic
Cover Artist: Esad Ribic
Genre: Action, Adventure
Format: 26pgs, FC, Ongoing
Release Date: 14th August, 2019