Games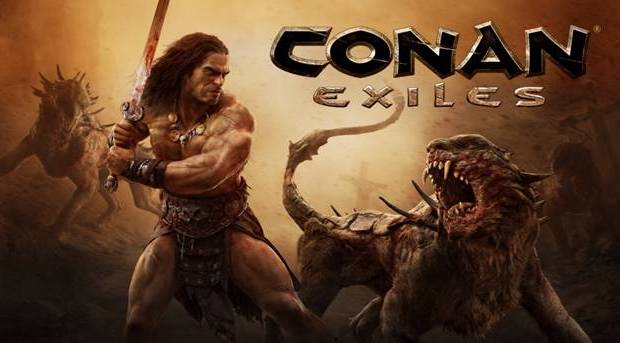 Published on May 9th, 2018 | by Admin
Conan Exiles Out Today, Over 1 Million Sold
Conan Exiles, Funcom's open-world survival game, has now left Early Access and launched in full on Xbox One and PlayStation 4 at retail
Launch update now live expanding world with two huge new areas, see Conan Exiles' massive Early Access transformation in new trailer and infographic
Sydney, Australia – 9th May 2018 – The Barbarian has arrived! The whole team at Funcom is proud and excited to announce that Conan Exiles, the open-world survival game set in the savage lands of Conan the Barbarian, successfully launched today on Xbox One, and PlayStation 4! A major launch update went out across all platforms, introducing massive new areas to the game world as well as bringing the game up from Early Access to the launch build on Xbox One. Funcom also announced today that the game has sold over one million copies even before today's launch.
Watch the launch trailer here
Conan Exiles has seen massive changes, additions, and improvements throughout its Early Access phase. The size of the game world has more than doubled, dozens of new features and mechanics have been added, and huge amounts of new content has made it into the game. Today's launch version introduces the new Swamp and Volcano biomes, and finally introduces the up-to-date version of the new Purge gameplay where monsters will attack and try to bring down your base.
This infographic released today reveals the full magnitude of Conan Exiles' transformation.
Download the infographic here.
At the time of writing, Conan Exiles has sold over one million copies before launch, based on Early Access / Game Preview sales and retail and digital pre-orders.
"Conan Exiles is already one of the most successful titles in Funcom's 25-year history," said Funcom CEO Rui Casais. "This has been a great experience for us. When I look at the incredible journey the game has gone through in just 15 months of Early Access as well as the very positive development in player reviews over the past few months, I feel confident that we've been successful in what we set out to do. I'm very proud of the amazing work everyone on the team has done."
Last, but certainly not least, Funcom is thrilled to announce that a Collector's Edition is available exclusively at EB Games. This one-of-a-kind (and very limited) edition contains a wealth of exclusive items both physical and digital sure to satisfy any fan of Conan the Barbarian and Conan Exiles.
The Collector's Edition includes:
FIGURINE: 15 cm / 6-inch Conan the Barbarian polyresin figurine, modelled after Conan from the Conan Exiles cinematic trailer
CUSTOM COMIC BOOK: Full-color print comic book created in collaboration with Dark Horse Comics specifically for this game. The comic book tells the story of Conan on one of his adventures in the Exiled Lands.
SOUNDTRACKS: Three soundtracks featuring the music from Conan Exiles as well as the music from Age of Conan: Hyborian Adventures and Age of Conan: Rise of the Godslayer.
ARTBOOK: Go behind the scenes and discover some of the incredible production artworks developers used to guide their vision for the game in this full-colour, print artbook.
WORLD MAP: Full-color printed map of the world of Conan Exiles.
DIGITAL COMIC BOOKS: Code to unlock six full-colour digital comic books from Dark Horse Comics, featuring the entire "A Witch Shall Be Born" story arc.
DIGITAL RPG BOOK: Code to unlock the 368 full-colour digital rulebook created by Modiphius for their Conan pen and paper role-playing game. Everything you need to play!
Conan Exiles is an open world survival game set in the savage lands of Conan the Barbarian. Here players must survive in a vast and seamless world, build a home and a kingdom, and dominate in savage combat and epic warfare in either single-player or multiplayer.
For more information about Conan Exiles, please visit www.conanexiles.com.