Games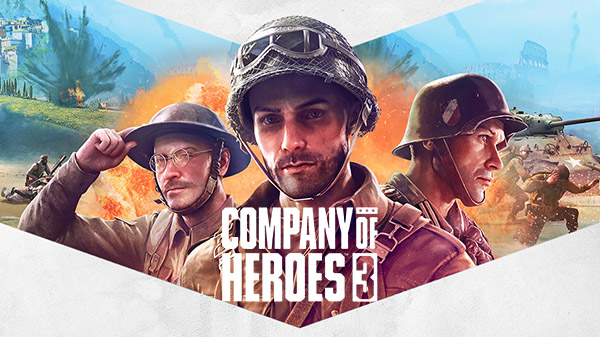 Published on September 27th, 2021 | by Adrian Gunning
Company of Heroes 3 – a deep dive into development
ICYMI, the legendary strategy franchise is back, combining heart-pounding combat with new layers of strategy in a breathtaking Mediterranean setting. The highly anticipated strategy game Company of Heroes™ 3 is due to launch on PC in 2022, but before it does, Relic Entertainment™ wants to hear from its players via its CoH-Development platform.
In the first video in a series of Developer Diaries, viewers get an in-depth perspective on Relic's CoH-Development process and how the studio set up its Community Council. You'll hear personal testimonials from the developers themselves, as well as some of the community members that have worked closely with Relic throughout the development of Company of Heroes 3, providing meaningful feedback on the game long before it was announced to the world. All of this on the back of some never-before-seen gameplay footage, concept art & in-development assets.
Sign up for CoH-Dev
The CoH-Dev community has grown significantly since the game was first announced in July 2021, with 200,000 players currently signed up to shape the future of the game. Company of Heroes 3 has already received some incredibly meaningful feedback via CoH-Dev, and its loyal community will be able to have their say all the way up to launch day. Players can still sign up for CoH-Development, which is powered by Games2Gether™, here. Signing up is free, and it will give players exclusive insights into how the game is being made, access to early gameplay slices, and a voice in its development.
Competition VOD Available on Twitch!
In celebration of the 15th Anniversary of the Company of Heroes franchise, Relic hosted the CoH-Development Invitational on September 23rd live on Twitch. This was a friendly CoH2 competition where some of the franchise's favourite content creators and players faced off against the Relic development team in 2v2 brawls. You can watch the action back here.