News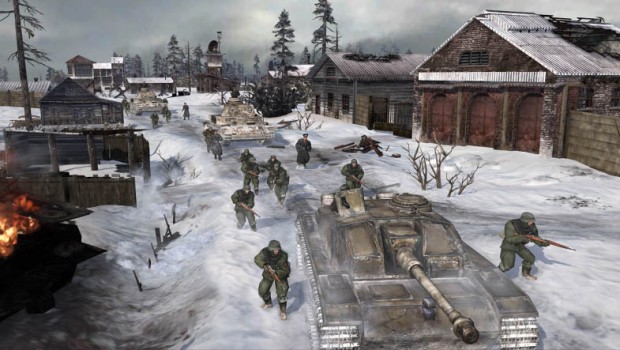 Published on December 12th, 2013 | by admin
COMPANY OF HEROES FRANCHISE MARCHES ONTO 'TWO FRONTS' WITH BRAND NEW UPDATES AND DLC
Large Update for Original and Latest Franchise Installment Contains Free Content, Updates As Well As a New Premium Theatre of War Pack  
SAN FRANCISCO & LONDON – December 10, 2013 – SEGA® Europe Ltd. and SEGA® of America, Inc. announced that the next big update for their critically acclaimed strategy series Company of Heroes™ is going live later today. The award-winning original Company of Heroes will see a number of key feature updates to the game's Steam functionality, such as secure leaderboards, battle and arbitration servers.
Company of Heroes™ 2 is continuing the fight on the Eastern Front with this update, offering players the brand new Theatre of War pack, 'Southern Fronts' ($4.99/£2.99/€3.99/AUD 6.49), two free maps as well as a number of game improvements and the ability to upload community created maps in the World Builder via Steam's Workshop.
"These brand new updates show our ongoing commitment to providing the community with regular additions of free and premium downloadable content," said Greg Wilson, Executive Producer at Relic Entertainment. "We are also very excited that we were able to deliver the Steam Workshop maps integration for the World Builder before the end of the year as it will become a vital part of providing our community with the ability to create their own content."
For more information, check www.companyofheroes.com, and to download SEGA game assets, please visit www.sega-press.com.