Comics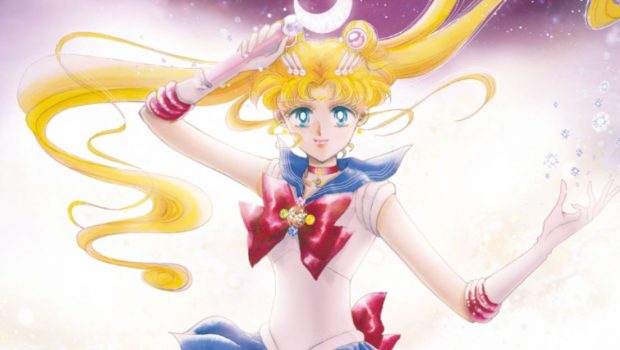 Published on July 2nd, 2019 | by Admin
ComiXology & Kodansha Comics Make Sailor Moon Available Digitally in English for the First Time Ever
Today, comiXology and Kodansha Comics announced the global English-language digital debut of one of the all-time most beloved manga series with Sailor Moon Eternal Edition. Experience Naoko Takeuchi's Sailor Moon as never before with Kodansha Comics' digital edition, available now on Kindle and comiXology, Amazon's premier digital comics service. This launch marks the first official digital English-language release of the fan-favorite Sailor Moon series and coincides with the debut of digital releases in other languages worldwide, including Japan.
Sailor Moon Eternal Edition volumes 1-4 are now available to read digitally for purchase on Kindle and comiXology, with future volumes to be released with the print releases. Begun last September, these definitive Eternal Editions feature all-new cover illustrations by creator Naoko Takeuchi and newly revised translations. Each volume is about 300 pages.
Teenager Usagi is not the best athlete, she's never gotten good grades, and, well, she's a bit of a crybaby. But when she meets a talking cat, she begins a journey that will teach her she has a well of great strength just beneath the surface and the heart to inspire and stand up for her friends as Sailor Moon!
"Fans who enjoyed Sailor Moon as children have now grown into full-fledged adults – I am extremely grateful that their love for Sailor Moon continues to this day," says Fumio Osano, editor of Sailor Moon. "Many people have told me they see the series in a different light now that they've reread it as adults. Takeuchi-sensei started the series in her twenties and drew it into her thirties, so now that the fans who enjoyed it as children and teens are the same age she was, I think they're making new discoveries."