Events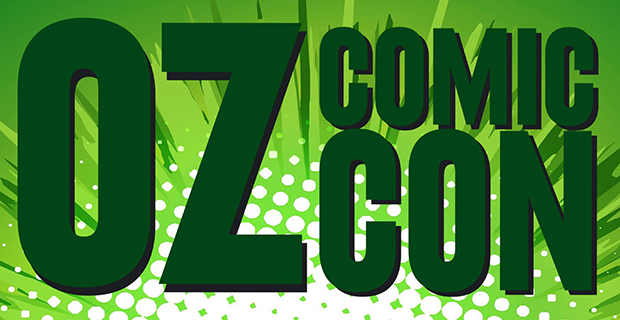 Published on August 27th, 2014 | by admin
Comics take centre stage at Oz Comic-Con Brisbane and Sydney!
Your favourite characters are "live and in colour" at Oz Comic-Con
Oz Comic-Con is making its way to Sydney and Brisbane for the first time this September and graphic novels, comic books and illustration will once again take a front seat alongside the film, television, anime and gaming highlights that audiences have come to expect from the leading pop culture event.
Aspiring comic book artists, illustrators and die-hard fans alike are in for a treat at the events this September 6-7 (Brisbane) and 13-14 (Sydney), with a huge lineup of local and international talent set to wow crowds, and the largest range of comic book guests of any convention in Australia!
Many of the Australian artists to appear at Oz Comic-Con Brisbane and Sydney have worked on major international titles, including Nicola Scott (DC's Earth 2, Teen Titans, Birds of Prey and Secret Six), David Yardin (Marvel's X-Factor and Astonishing X-Men, DC's Injustice: Gods Among Us), Tristan Jones (IDW's Ghostbusters and Infestation: TMNT) and Wayne Nichols (Dark Horse's Star Wars: The Force Unleashed).
Joining them from the US is writer and artist Freddie E Williams II (DC's Captain Atom, Robin and The Flash) – proving that Oz Comic-Con is the place to rub elbows with top-tier comic creators from around the world.
For aspiring comic creators Oz Comic-Con will provide a once-in-a-lifetime opportunity to have their work looked at by a leading player in the industry. Wolfgang Bylsma, the Editor-in-Chief and co-founder of Gestalt Publishing, Australia's leading independent graphic novel publishing house. Bylsma will be onsite at the Brisbane and Sydney events completing portfolio reviews onsite.
Portfolio reviews and comic guests are just the beginning, however, with panel discussions, special activities and giveaways filling the rest of the weekend events. Everyone attending Oz Comic-Con will be able to head down Artist Alley, where attendees can meet artists, request commissions and watch the artists live in action.
After stops at ReedPOP's US shows Special Edition: NYC and C2E2, DC will be bringing their 75 Years of Batman display highlighting a selection of Batman's costumes from across his comics' career. Joining in the fun in Brisbane is Rockaway Records, the largest independent music and entertainment store in Queensland, who are making their first appearance at a pop culture convention and bringing with them limited copies of the reissued 1966 Batman TV series themes on vinyl.
For the Marvel fans out there, the Oz Comic-Con booth will be selling exclusive Marvel merchandise and variant t-shirts – direct from Marvel's San Diego Comic Con booth. Properties represented will include Guardians of the Galaxy, The Avengers, Agents of S.H.I.E.L.D and a Rocket Raccoon plushie.
"Comic illustration, writing, design and publishing are all rapidly growing industries within Australia. Oz Comic-Con has always supported local talent by including a wide spectrum of artists – from younger emerging artists to the more established international guests," says Rand Ratinac, Oz Comic-Con Event Director. "Plus, with a range of activities across the weekend that celebrate comics and graphic novels, attendees will get a full circle look at a very exciting industry."
The comic book panels will shine a light on the international and local talent as they take the stage to discuss their work and accomplishments, and answer questions from the audience. Gestalt will additionally run a panel focused on local publishing and offer advice to budding artists on how to establish themselves in Australia and beyond.
In an exciting addition to the Sydney Oz Comic-Con lineup, Australia's most popular comic book and pop culture podcast, Behind the Panels, will record two live shows at the event. Hosts Richard Gray and David McVay will be joined onstage by select Oz Comic-Con guests to discuss all the latest news and developments in the comic book world, with Batman: The Killing Joke a key topic for discussion.
Tickets to Oz Comic-Con Brisbane and Sydney are on sale now through Showclix (http://www.ozcomiccon.showclix.com), giving attendees the opportunity to save time and money by buying tickets in advance online.
Oz Comic-Con will be held in Brisbane at the Brisbane Convention and Exhibition Centre on September 6-7 and in Sydney the Sydney Exhibition Centre Glebe Island on September 13-14. For more information, please visit www.ozcomiccon.com