Games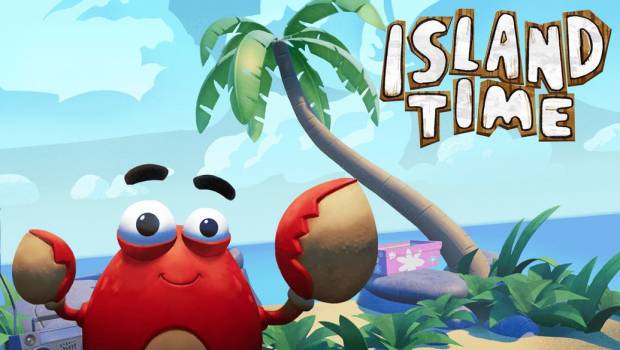 Published on March 29th, 2018 | by Admin
Comical Survival VR Game to Release on PlayStation VR, Oculus, HTC Vive and Steam VR
Dallas – March 28, 2018 – Set sail for the adventure of a lifetime as VR survival game Island Time VR from Flight School Studio is launching April 3rd for PlayStation VR, Oculus, HTC Vive and Steam VR for $14.99. To celebrate, Flight School has released a launch trailer showcasing a day in the life of surviving on a tiny virtual island.
Island Time VR is a humorous approach to being shipwrecked on a deserted island and challenges players to survive as long as possible. Using their wit, ingenuity and the advice of their new buddy, Carl the Crab, players will craft tools, fend off pesky creatures, cook food and do their best not to perish. Lending to the madcap atmosphere of Island Time is Kinda Funny's Greg Miller, the voice of Carl the Crab.
"I have no business being a voice actor, so I was blown away when Flight School reached out to have me voice Carl," said Greg Miller, Co-Founder of Kinda Funny Games. "Then, imagine my surprise when the game turned out to actually be great! It's been an honor to be part of a game that's engaging, funny, and a great example of what VR can be."
Island Time VR is comprised of an event system that determines when and what amounts of resources are made available to players. Survivors then use their expertise to perform tasks to stay alive until resources are restocked. If time allows, survivors might be able to enjoy a beautiful tropical sunset and forget that they're in a desperate struggle for existence.
"Flight School is focused on pushing technology to entertain those wanting new virtual experiences, especially for VR and AR," said Adam Volker, Creative Director at Flight School Studio. "Island Time VR provides players with fun survival challenges that push players to think creatively about ways to stay alive. We're excited to see what solutions people come up with to survive in the game, and we'll fold all the things we learn into our next VR experience."