Events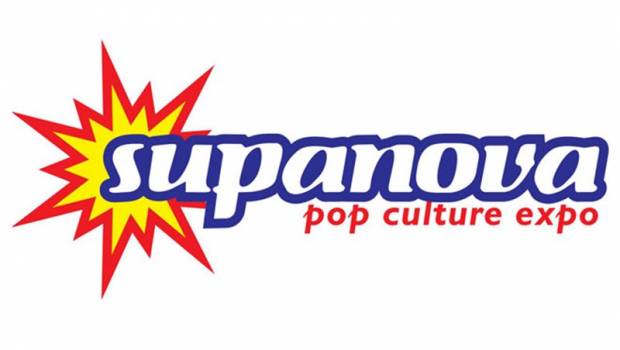 Published on October 16th, 2018 | by Admin
COMIC BOOK TALENT DRAWN TO SUPANOVA 2018 – ADELAIDE AND BRISBANE!
Supanova Comic Con & Gaming's annual celebration of all things pop culture will soon tour Adelaide (3-4 November) and Brisbane (9-11 November), and there's a reason the event has "comic con" in its title. It brings amazing international and local "Supa-Stars" of the comic book world together under the one roof.
Joining previously announced artists Carlo Pagulayan (Wonder Woman Rebirth, Deathstroke vs Batman) and Philip Tan (Suicide Squad, New Superman) in both cities are:
Alejandro Barrionuevo – Storm, Teen Titans, Batman: Gotham Knights
Tom Taylor – X-Men: Red, Injustice, Star Wars: Age of Resistance
Mark Raats – poster artist for Solo: A Star Wars Story, Return of the Jedi
David Yardin – Justice League, Injustice: Gods Among Us
Alisha Jade – Starrytellers, Neither Here Nor Hair
Dean Rankine – Rick and Morty, The Simpsons
Jon Sommariva – Star Wars Adventures, Batman/TMNT Adventures
Stewart McKenny – Batman: Brave & Bold, Star Wars: Clone Wars
Adelaide's Guest lineup will include some additional local comic book creators, exclusive to its city event, such as:
David Follett – Uncle Silas, Fia & Miguel
Michal Dutkiewicz – Electronaut, Wolverine
Miranda Richardson – The Banksia Project Recipient, Hail
…as will Brisbane's event, including:
Darren Close – Killeroo, Struggle
Jamie Johnson – The Phantom
Ryan Lindsay – Negative Space, Deer Editor
Rye Crothers – The Banksia Project Recipient, Amalthea; Stories of a Herald
And beyond the promoted comic book talent, each Supanova in its respective city is home to the largest collection of creators and indie self-publishers annually!
Not only that, American voice actress Morgan Garrett (Tokyo Ghoul, Attack on Titan) will be attending both events, while Aurealis award-winning author Alison Goodman (The Lady Helen trilogy, EON, EONA) will have pre-release copies of her latest book, Lady Helen and the Dark Days Deceit, available to buy only at Supanova in Brisbane.
Previously announced Supa-Stars include:
Christina Ricci – The Addams Family, Casper, Mermaids
Ian Somerhalder – The Vampire Diaries, Lost, V-Wars
John Barrowman – Torchwood, Arrow, Legends of Tomorrow
Dean Cain – Lois & Clark: The New Adventures Of Superman
Daniel Gillies – The Originals, Spider-Man 2, SEAL Team
Zach McGowan – Black Sails, The 100, Shameless
Julie Benz – Buffy The Vampire Slayer, Angel, Defiant, Dexter
Bonnie Wright – Harry Potter films
Gareth David Lloyd – Torchwood, Warehouse 13
Gary Lockwood – 2001: A Space Odyssey, Star Trek: Where No Man Has Gone Before
Keir Dullea – 2001: A Space Odyssey, The Thin Red Line
Drake Bell – Ultimate Spider-Man, Drake & Josh
Josh Grelle – Attack On Titan, Yuri On Ice, My Hero Academia
Arryn Zech – RWBY
Timothy Zahn – Star Wars: Thrawn, Cobra series, Dragonback series
Carole Barrowman – Hollow Earth series, Conjurer
Maria Lewis – Who's Afraid?, It Came From The Deep
Lynette Noni – The Medoran Chronicles, Whisper
Amanda Bridgeman – The Subjugate, The Aurora series, The Time Of The Stripes
Sam Hawke – City Of Lies
Jodi McAlister – The Valentine series