Games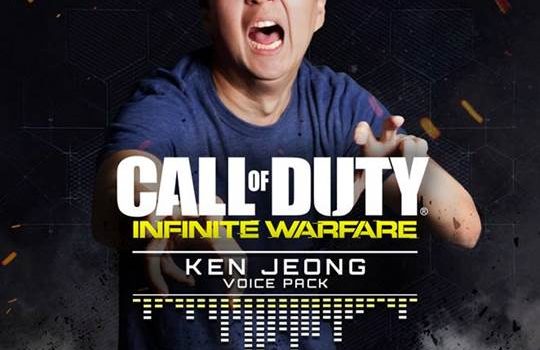 Published on May 25th, 2017 | by Admin
Comedian Ken Jeong Joins Call of Duty: Infinite Warfare in New MP VO Pack
Activision is excited to announce a brand new VO pack now available for Call of Duty: Infinite Warfare. Comedian, actor and writer Ken Jeong joins the multiplayer mayhem with the Ken Jeong VO Pack, available now on PlayStation 4, Xbox One and PC.
The pack allows gamers to personalise and enhance their multiplayer experience with new in-game commentary from Ken Jeong, as he brings his sarcastic style to the game, calling out killstreaks and enemy activity with an extra-heavy dose of dry humour during every MP firefight. The Ken Jeong VO pack costs AUD$5.95.
Call of Duty: Infinite Warfare is published by Activision and developed by Infinity Ward. The game is rated MA15+ for Mature (Blood and Gore, Drug Reference, Intense Violence, Strong Language, Suggestive Themes).