Hardware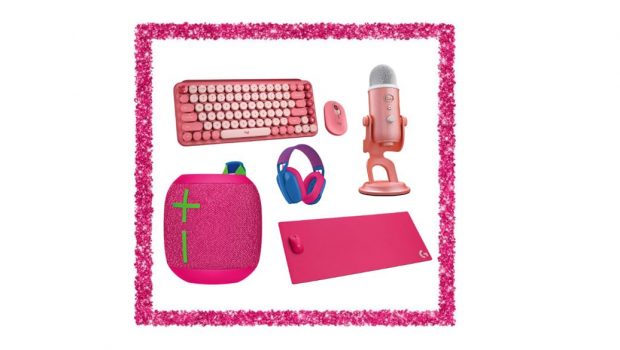 Published on July 18th, 2023 | by Adrian Gunning
Come on, Barbie, Let's Gadget Party
With the Barbie movie just around the corner, we want to share a cute yet practical selection of tech ready to complete Barbie's Dreamhouse. Because let's face it, every Barbie needs her accessories!
As much as we love Margot's Barbie wardrobe, it could be daunting to rock a head-to-toe pink look. Some cute yet practical tech is a perfect way to channel your inner Barbie. Whether you are a fashionista, a boss babe, a gaming aficionado, or a streaming superstar, Logitech has the right gadget for you to navigate this Barbie world.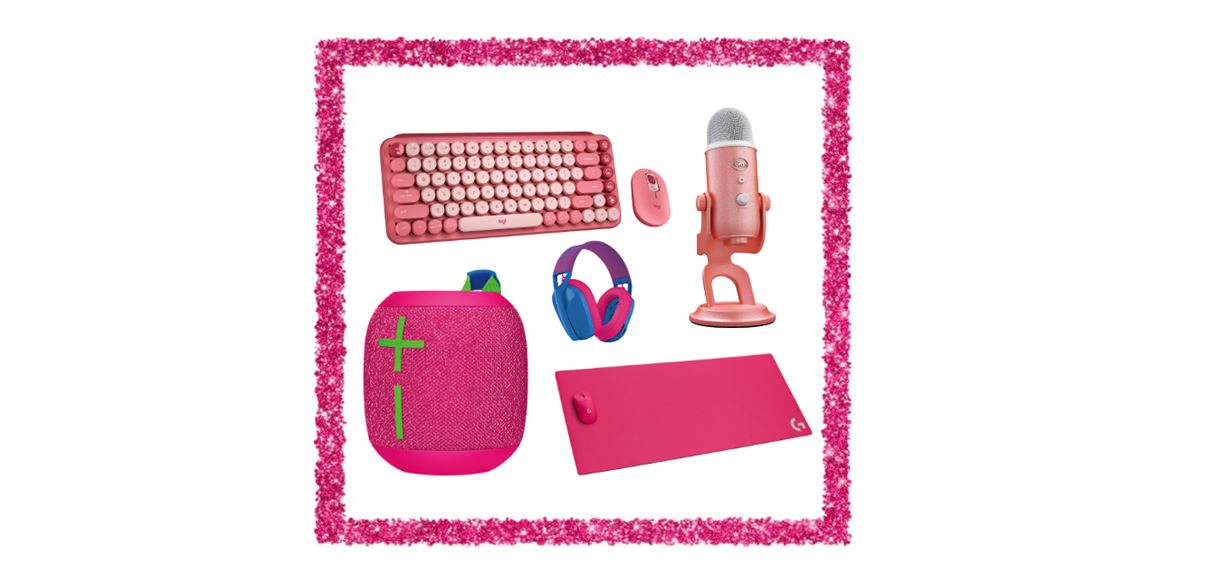 Corporate Barbie
Logitech Pop Keys and Mouse in Heartbreaker, RRP $209.90
Unleash your Elle Woods energy onto your deskspace and beyond with Logitech POP Keys. Together with a matching POP Mouse, let your true self shine with a statement desktop aesthetic and fun customisable emoji keys. This Barbie means business.
Muso Barbie
Ultimate Ears WONDERBOOM 3 in Hyper Pink, RRP $149.95
Barbie's adventures wouldn't be complete without Ultimate Ears' WONDERBOOM 3 – it's an ultraportable, waterproof and dustproof Bluetooth speaker that delivers bold and immersive audio, allowing Barbie to enjoy her favourite tunes wherever her adventures take her.
Multitasking Barbie
Logitech G435 Lightspeed Wireless Gaming Headset, in Blue and Raspberry, RRP $199.95
With this super vibrant and featherlight headset, Barbie can jump from playing Animal Crossing on her console to talking to Ken on the phone. Plus, it includes a minimum of 22% certified post-consumer recycled plastic so Barbie can look good and feel good.
Gamer Barbie
Logitech G PRO X Superlight Wireless Gaming Mouse in Magenta, RRP $299.95
Logitech G840 XL Gaming Mouse Pad in Magenta, RRP $99.95
Take Barbie's gaming experience to new heights with the Logitech G PRO X Superlight Gaming Mouse and the G840XL mouse pad. Crafted with professional gamers in mind, this super light mouse has all the best innovation Logitech has to offer, including the Hero 25K Sensor for Advanced Precision. Sprinkling the combo with the dazzling magenta colourway, it's the winning duo for a gaming queen.
Content Creator Barbie
Logitech Yeti for the Aurora Collection in Pink Dawn, RRP $199.95
Help Barbie project her sweet voice with Logitech Yeti in the delectable Pink Dawn colourway. With its plug-and-play feature and four different pickup patterns that offer incredible flexibility, Barbie can produce studio-quality recordings for her music, podcasts, and audios for her streams and videos in the comfort of her own home.