Films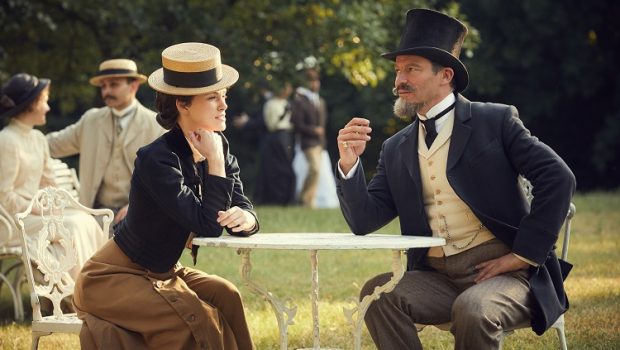 Published on December 20th, 2018 | by Damien Straker
Colette – Film Review
Reviewed by Damien Straker on the 20th December 2018
Transmission presents a film by Wash Westmoreland
Produced by Elizabeth Karlsen, Pamela Koffler, Michel Litvak and Christine Vachon
Screenplay by Richard Glatzer, Rebecca Lenkiewicz and Wash Westmoreland
Starring Keira Knightley, Dominic West, Eleanor Tomlinson, Denise Gough and Aiysha Hart
Music by Thomas Adès
Cinematography Giles Nuttgens
Edited by Lucia Zucchetti
Rating: M
Running Time: 111 minutes
Release Date: the 20th December 2018
Colette is courtesy of British filmmaker Wash Westmoreland. He is most famous for developing the Julianne Moore drama Still Alice (2014). His direction of Colette and the screenplay, which he co-wrote with Richard Glatzer and Rebecca Lenkiewicz, is merely serviceable.
He has cast Keira Knightley as the French novelist Sidonie-Gabrielle Colette. At the start of the twentieth century, she is growing up in the countryside on a farm. She is also pursuing a romance with an older man named Willy (The Wire's Dominic West). Consequently, she decides to move to Paris to be with him permanently.
Willy is a pompous, self-absorbed man who makes money by having people write stories for him but with his name printed on them. His impatience with the lack of returns, coupled with his gambling problems, prompts him to find a new writer. He is frustrated with how slow his male writers are.
Instead, he thrusts Colette into the authorship by forcing her to write stories about her experiences. She develops a character named Claudine who is fifteen years old and from the country. Claudine becomes incredibly popular, which presses Willy to continue bullying Colette into writing more stories about her.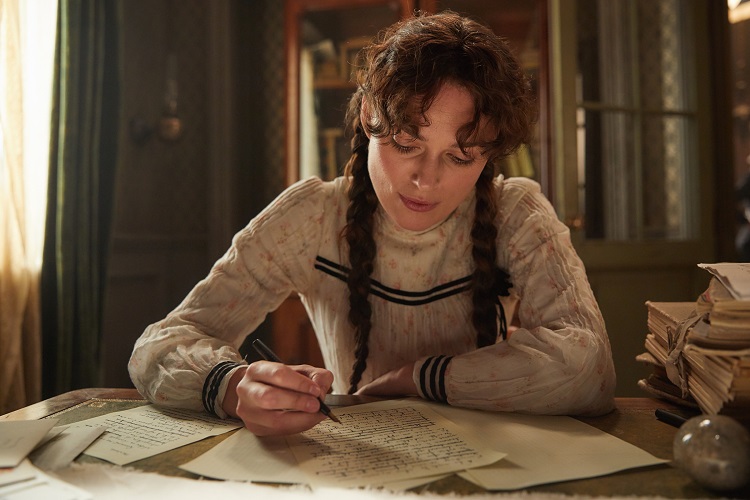 Understandably, the couple's relationship is increasingly tepid. Colette knows Willy is unfaithful to her, and she wants to write about subjects other than Claudine. She also finds herself increasingly detached from Willy and attracted to Mathilde de Morny (or Missy; played by Denise Gough). Missy encourages Colette to find new means of artistic and sexual self-expression.
Colette employs a relaxed, charming but largely unremarkable visual style to depict life in the early 20th century. It effortlessly contrasts the lush, naturalistic French countryside with the brown tones of the closed indoor spaces where Colette is forced to write. Otherwise, there are few singular or distinguishing images bar a weird set piece involving a strange Egyptian pantomime called Reve d'Egypte. It would be deemed culturally insensitive if the event were fictitious.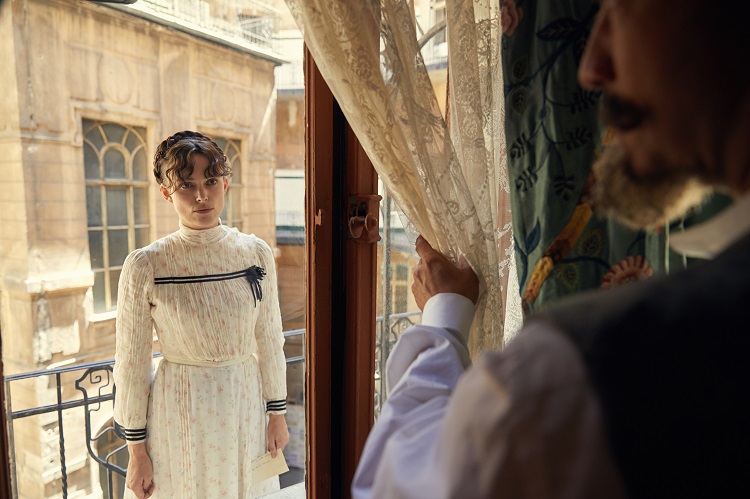 The film is cleanly photographed in such moments but it is not a rigorously authentic recreation of the period. It is difficult to understand why French actors were not cast in the film other than to employ British stars to maximise the film's returns. It looks silly to have them speak in English but then visibly writing in French. The only concession is that the British accents of the actors are unified.
Westmoreland has not reinvented the generic biopic structure with Colette either. An intensified plot, driven by a strong storyline, is substituted for a timeline of life events as it pushes through the early years of Colette's youth. The dramatic question connecting these episodes is one involving tolerance.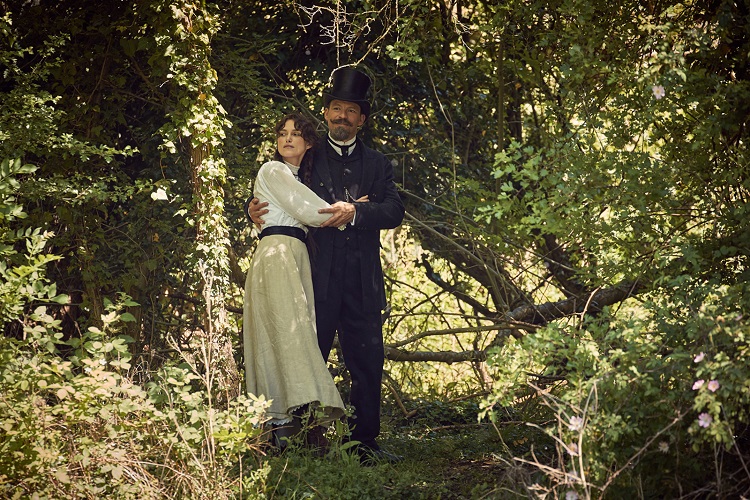 Conflict is well realised through the dilemma of a country girl who cannot return to her modest farm life but is aware of her husband's dishonesty and fraudulence at a professional and personal level. Willy's penchant for bullying his employees to produce work and cheating on his wife typifies the toxic masculinity that would not be misplaced in an alternative setting such as contemporary Hollywood.
However, Colette's tolerance of Willy's psychotic and abusive behaviour robs the film of dramatic turning points that might have been found in a story spanning a larger scope. Her predictable moment of rebellion at the end of the film is a showstopping moment, ignited by Kiera Knightley's gusto, and marks an exuberant breakthrough in Colette's artistic and sexual liberation.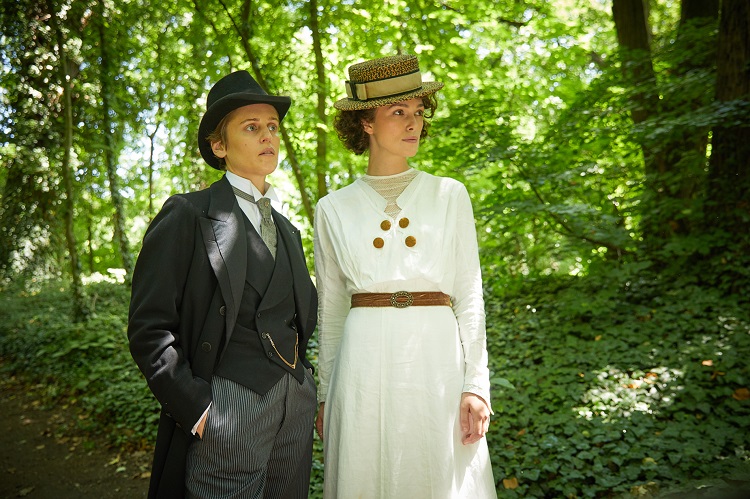 Yet it is relieving as a viewer to be free from the story's protracted interest in abuse. In one of the film's early episodes, Willy physically locks her in a room to write a novel for him. She bangs on the door but then like a dutiful slave punches out a new work that is celebrated by the masses. In the film's eye, her success only transpires by realising her talent under the hammer of Willy's authoritarianism.
The peculiar decision to make her toxic relationship with Willy the focal point leaves the exploration of other characters adrift, and for major life events, such as writing the influential 1910 novel 'The Vagabond', to be lazily relegated to text at the end. The only side characters include the frustrated writers working for Willy and Missy who romances Colette.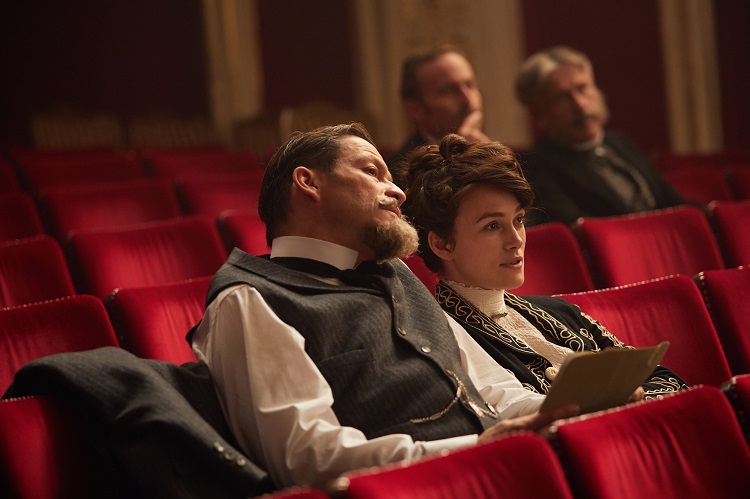 The immediate star power of Keira Knightley and Dominic West is evident in their charismatic performances that will maximise the film's reach with a wide audience. Though Knightley, thirty-three, is arguably too mature to play the adolescent pig-tailed Colette who married Willy at twenty.
Dominic West plays Willy with such delicious scene-chewing oiliness that he steals our attention from the subject of the movie. It is as though the filmmakers stomached the abusive relationship under the impression that everyone loves a good movie villain. The film is interested in underlining male hypocrisies regarding affairs but does not suggest that Willy is capable of change.
Colette's initial setup is promising but after a good hour it never evolves into a fully satisfying biography. The central relationship is continually toxic, which makes Colette seem overly passive for not leaving this terrible man sooner. The intensity of her conflict is not alleviated with interesting side characters or images of enduring artistic resonance either. It is watchable because of the magnetic leads and the French countryside, but the feeling of imprisonment wears us down long before the end.
Summary: It is watchable because of the magnetic leads and the French countryside, but the feeling of imprisonment wears us down long before the end.