Books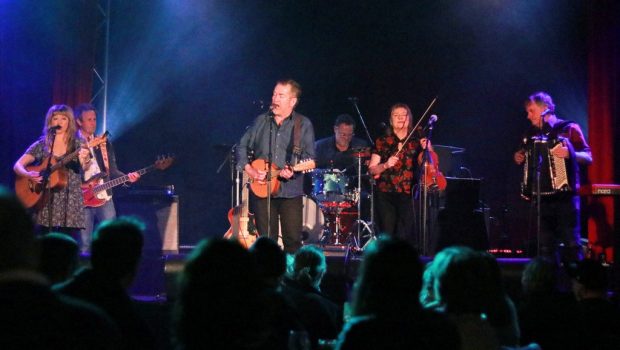 Published on August 4th, 2021 | by Tim Chuma
Coldwater Chronicles (2019) Review
Summary: If you are a big fan of Mick Thomas you will no doubt already have this. Everyone else should at least have a look at it.
I was seeing Mick Thomas at his first gig after the most recent (July 2021) lockdown and thought I would get this as I have the album but never got the accompanying graphic novel he did to go along with it.
Mick Thomas' band pub folk rock band Weddings Parties Anything was popular during the 1980s and 90s with songs such as Father's Day and A Tale They Won't Believe and he still has a lot of fans that got to all of his shows even though the old bands only does the occasional show these days.
The book is the story of the Coldwater DFU album divided up into three sections: the illustrated section of the stories behind the songs, chord charts and first drafts of the songs and the story about how the album ended up being recorded in Memphis.
With a lot of people getting their albums digitally these days it is good to have something in a hard copy as I rarely buy a physical album myself these days unless I want something special.
The artwork is nice and simple and tells the story well. There are people I know in this story from gigs and such and I did recognise them.
While this is more aimed at Mick's fans, I would still recommend it if you want to look at the creative process behind an album and are a fan of original Australian music.
Book details:
Author: Mick Thomas
Artist: Angelo Madrid
Genre: Music/documentary
Book details: 80 pages, black and white, soft cover
Buy from: Mick's bandcamp or at one of his shows.
Gallery: