News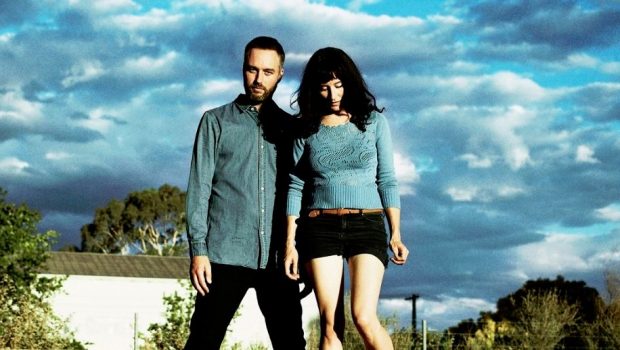 Published on April 21st, 2016 | by admin
CodaChroma launch new single at The Curtin Fri 22 Apr
CodaChroma new single 'ONES & OHS' | Stream here. 
CodaChroma is the chameleonic space-folk/alt-pop union of songsmith Kate Lucas and aural architect Damien Charles who launch the second single off their debut album on Friday 22 April at The Curtin in Carlton, Melbourne.
The angular lo-fi pop song 'Ones & Ohs' takes us to a deconstructed landscape, both real and imagined. We swoop over suburban streets, swivel in office chairs and duck past imposing pylons. With discombobulated guitars, stammering drum machines and a charismatic vocal, Charles' off kilter production genius accentuates Lucas' innate pop sensibilities. The live launch will showcase an extended version of the band featuring Natalie Lewis on BVs, live string and horn sections, and support from Mayfair Kites. 
Kate Lucas grew up at the foot of the Great Dividing Range in picturesque Gippsland, Victoria, while Damien Charles is from the free-loving, humid peaks of Titirangi, Auckland. Both of them began playing guitar as youngsters, and they flourished on a steady diet of The Beatles and Beethoven. As they grew up their tastes diversified and their skills became more specialised. Lucas studied improvised and contemporary music at a tertiary level for many years and became a proficient jazz singer and guitarist, playing in various ensembles. She fell into the wondrous labyrinth that is songwriting and formed the band Telltale, releasing a self-titled EP in 2011. Charles delved into music production when he opened Ground Zero recording studio in Auckland and absorbed himself in the disparate worlds of Dub/Electronica and Grunge/Punk. His main focus for a stretch was to produce, manage, write and perform for preeminent Melbourne dub outfit The Red Eyes. He produced and engineered two studio albums with The Red Eyes and worked on releases with Grammy Award winning/nominated acts Gotye and Hiatus Kaiyote among many others. 
At a time when they were both arching out of their respective bands, Charles and Lucas came together to form CodaChroma and have spent the last three years creating their self-titled debut album . They released 'Car Tapes' the Double J playlisted first single off the album in October 2015, and the complete debut album will be out later in 2016. 
"A musical gem… I'm very excited to hear more from them." – Paul Gough, "The Inside Sleeve" Radio National 
"…Absolutely dripping, with cinematic mood. Incredible harmonies too." – Tim Shiel, Double J
"This is world class song making and production; a very special underground secret" – Peter Farnan, The Daily Review 
'Ones & Oh's' out Friday 1 April.
Live launch at The Curtin (29 Lygon Street Melbourne) on Friday 22 April.
www.codachroma.com | www.facebook.com/codachroma | https://soundcloud.com/codachroma