Films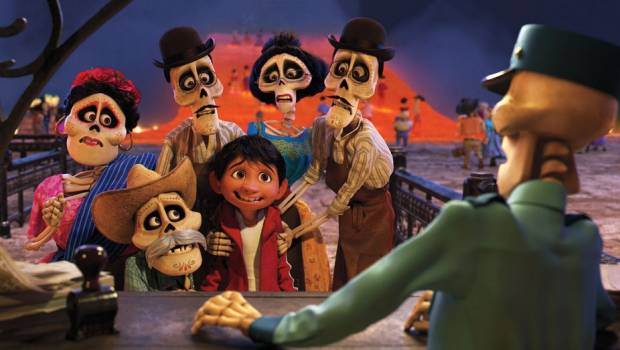 Published on December 13th, 2017 | by Andrew Bistak
Coco Review
Summary: Coco takes the viewer a little out of their comfort zone in this delightful family film about... the dead!
Unlike Pixar's previous installments, Coco which is directed by Lee Unkrich and Adrian Molina in some aspects strays away from their traditional animated stories as it creates a culturally diverse tale revolving around the Mexican Day of the Dead and boasts an excellent voice cast. Complementing this delightful story are the thoroughly impressive visuals that has this otherworldly atmosphere to it, particularly the world in which the spirits inhabit and these magical orange flower petals that at times swirl around the screen that looks quite surreal.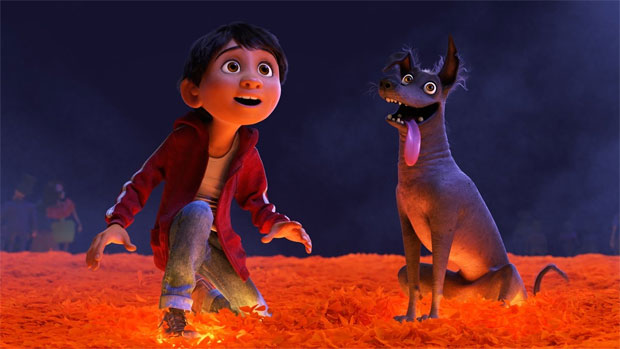 Furthermore the cinematics of the film channel this Golden Age of Hollywood vibe which actually suits the premise well with its carefully balanced drama, humour and entertainment. Just be warned that some younger children may literally be 'freaked' out by the skeletons in the film, including a couple of deaths… however somehow this premise about the afterlife and death works on an almost child friendly level.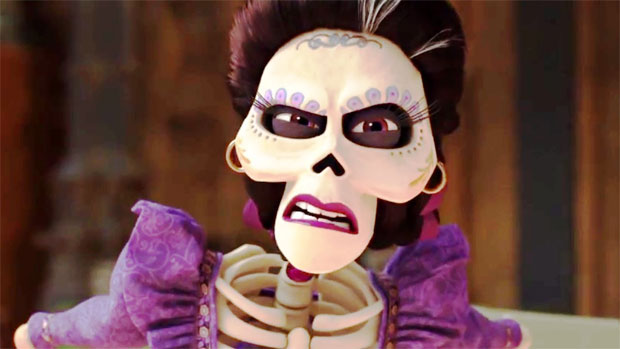 In terms of story, Coco is a film about a young boy called Miguel (Anthony Gonzalez) who wants to play the guitar and sing, however due a historical incident in the family from long ago, his grandmother has forbidden him to play which forces him to practice in hiding with his rough and ready instrument. His dreams of playing in public Miguel almost comes to fruition when he decides to enter a music competition in his home town of Santa Cecili. Unfortunately for Miguel, his grandmother catches him before he sneaks out and breaks guitar… and his dreams.
Filled with rage, he runs away from his family and finds solace in his 'great grandfather's' mausoleum of Ernesto de la Cruz (Benjamin Bratt) who was once a famous movie star and singer back in the day. Also in this former musician's tomb is his famous guitar which Miguel decides to borrow for the competition which becomes a catalyst for the story. As Miguel has stolen from the dead on the Day of the Dead, he prematurely crosses over to their realm and can only be returned by seeking the forgiveness of his family.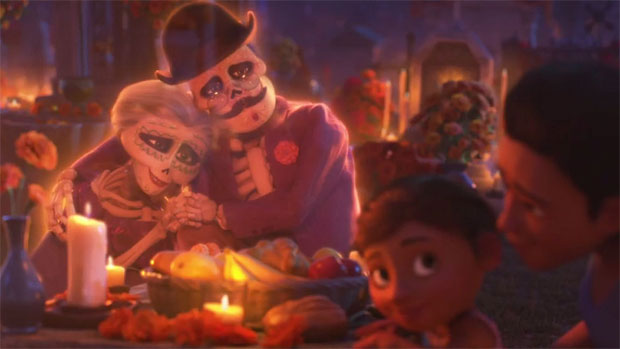 Trapped in the afterlife, he meets a handful of his relatives who try to push Miguel back to the real-world so as he flees them, he bumps into another denizen of this world called Hector (Gael García) who agrees to help this young musician on the proviso that he returns the favour back on Earth so that he is not forgotten. Thus begins a crazy adventure in the world of dead as Miguel attempts to get his great grandfather's' blessing, Ernesto de la Cruz to use his guitar and play in the competition. Miguel also has a sidekick in the guise of a dog which adds an element of comedy to this film.
From here we follow Miguel through the colourful afterlife of skeletons, music and outrageous parties that focuses on the importance of family, particularly from a multi-generational aspect. Add in a few scares and quite a down to Earth villain compared to other Pixar films (which works well) and Coco is a fun family movie with a few unexpected twists and a betrayal which has cursed this family.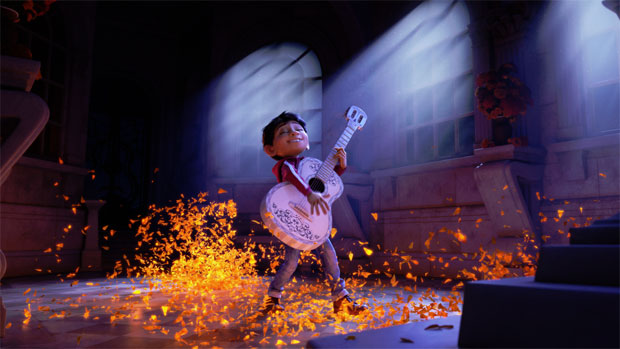 As to who is Coco, that is Miguel's great grandmother who has a form of Dementia and is gradually forgetting her memories but this character proves to be an emotional tether for our young hero. The world building used the film works well and for the most part, the characters are interesting and engaging. All in all, it's a fun movie and a very worthy watch at the cinemas, especially for the visuals and music.
Check it out!