Films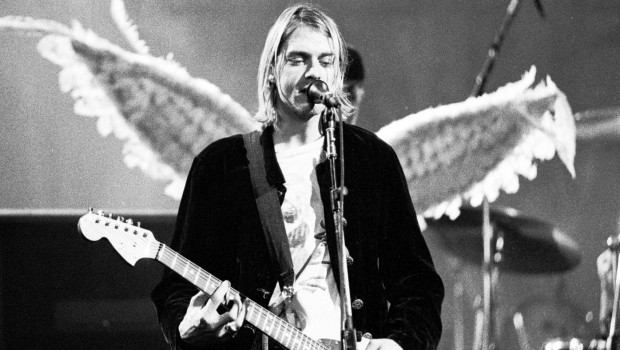 Published on June 12th, 2015 | by Damien Straker
Cobain: Montage of Heck – Film Review
Arts Alliance presents a film by Brett Morgen
Produced by Brett Morgen and Danielle Renfrew Behrens
Written by Brett Morgen
Music by Kurt Cobain and Nirvana
Edited by Joe Beshenkovsky, Brett Morgen
Running Time: 120 minutes
Rating: MA15+
Release Date: Available now on DVD and Digital Stores (iTunes)
At the end of Brett Morgen's HBO documentary about the lead singer of Nirvana, one might continue to ask why Kurt Cobain appealed to many young people prior to his suicide at the age of twenty-seven. As a glaring example of Cobain and Nirvana's popularity, their album Nevermind sold 30 million copies. Montage of Heck sheds light on Cobain's relatively normal upbringing, which is partly what I would attribute to Cobain's magnetism to young people: the familiarity of his life experiences and his lack of pretentions. When asked to whom he's playing he reflected on his universal appeal: "I'm playing to kids in general. It doesn't matter where they come from. We have the same problems and we basically have the same thoughts". Cobain's family dramas as a child reflect of some of these common problems. Cobain's parents married in the 1960s and their divorce saw Kurt shifting between two families and highlighted his sense of displacement. He was a hyperactive and troubled child but this isn't abnormal for anyone whose parents have divorced. Similarly, the documentary doesn't shy from his sexual desires as a teenager either, including his feeling of inadequacy and a confronting near-encounter with a girl with Down syndrome. After leaving school Cobain was a janitor, but not lacking in creativity, and his discovery of the underground music scene provided a sense of belonging and great sensitivity about his work. But even after becoming famous he retained his shy demeanor, hiding himself beneath long mattered blonde hair and scruffy clothes, stating he wasn't interested in interviews. His raw and unpolished demeanor is a stark contrast to how music groups are presented today with groups like One Direction being polished within an inch of their life and deemed overly manufactured or overproduced by some critics. Perhaps it's ultimately this contrast to modern pop culture, Cobain's lack of gloss or posturing, which developed a bridge between himself and the youth culture. Outside of the artist and his persona, the music remains stirring in its headbanging glory, and the quality of these rock tunes is another obvious reason for Cobain's popularity and endurance.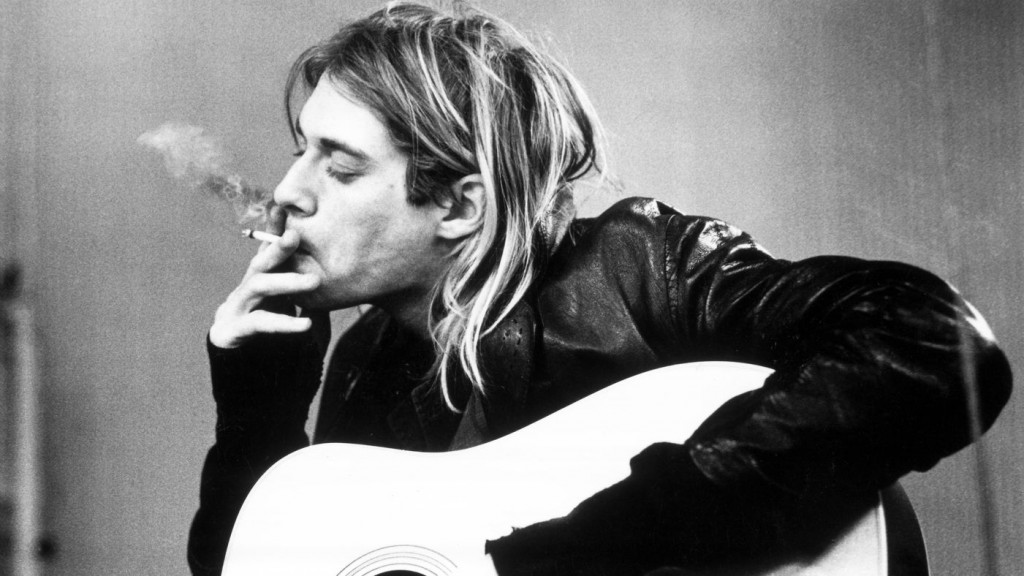 As a documentary Montage of Heck's strength is dissolving the glorified rock image some might have of Cobain, as it works extensively to characterise him as a troubled but real person. The most effective method of humanising him is through the home footage material, some of which showcases him at home with his wife Courtney Love and their baby girl Frances. These scenes are deliberately banal and simple, which proves an effective technique for showing him plainly as a father. It's visualising Cobain's desire at play: to be loved and accepted while playing his music. Also effective are some of the performance scenes with the crowds of fans being juxtaposed against those everyday moments and the home footage material. It's complimentary to when a person says they could never seeing him having an everyday job. However, an ongoing stylistic flaw is in the documentary's format, with the highly stylised material best described as overly busy. Morgen resorts to animated sequences of Cobain, visual representations of his diary, more abstract animated images and warped sounds over the real footage of him as a child. It's about finding the balance. While it can be bland in documentaries to have talking heads, some of the stranger images seem overwrought on a first viewing. I preferred the simplicity and elegance of the camera placed on people like Cobain's first girlfriend or his friends and listening to their personal firsthand accounts of the artist. Some of the stories about him, particularly in the second half, become emotionally taxing like learning how the media exposed Courtney Love's use of heroin while pregnant. The combination of personal accounts and the personal footage of Cobain's own wilting physical frame, bending under his own ongoing drug addiction, makes these sequences ache. The film neatly bookends itself with two of Cobain's most personal and universal experiences: the feeling of love and displacement. Cobain's suicide attempts are attributed to a paranoid thought about Courtney preparing to cheat on him. It is disturbing and tragic but it also makes you remember how life started for the artist: he was someone who wanted to belong to other people but even after all he achieved as an artist, he still felt lacking as an adult and a person. It typifies how quickly his adult life was cut short and how family was his greatest measure of his self-worth.
Summary: Outside of the artist and his persona, the music remains stirring in its headbanging glory.