Hardware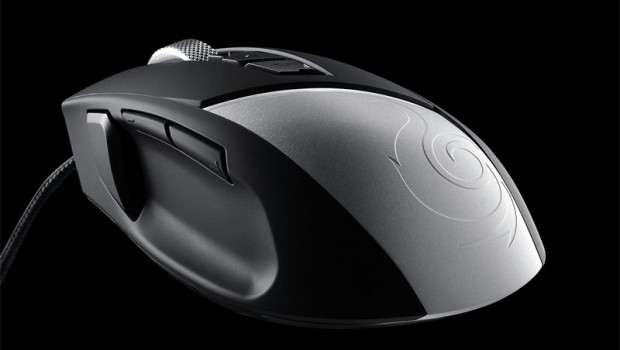 Published on March 3rd, 2014 | by Admin
CM Storm Reaper Aluminium Gaming Mouse Review
Summary: If you're looking for a powerful and accurate gaming mouse than the Reaper ticks all the right boxes.
CM Storm Reaper Aluminium Gaming Mouse
Developer: Cooler Master
Product: Mouse
Reviewer: James Wright
The Reaper definitely stands out from the crowd, especially with the inclusion of three white LED lights and its stylish almost military inspired design. At its core, the Reaper is a pure gaming mouse that has been created for right handed users that enjoy the palm grip. If neither of these appeal to you than the Reaper will definitely feel strange but where the mouse does come into its own is through the high precision 8200 DPI Avago laser sensor which boasts some unparalleled accuracy. Add in 8 fully programmable buttons and you have everything you need on the virtual battlefield.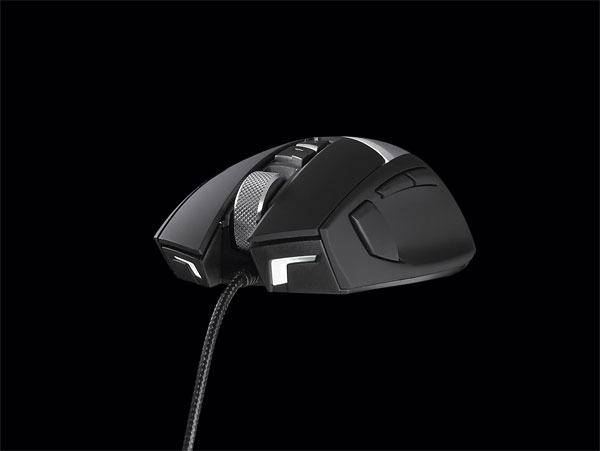 Features
Design: Palm Design
Body: Plastic, Aluminium, Rubber
Sensor: Avago 9800
DPI: 8200
Switch: Omron 5 Million Clicks
Onboard Memory: 128k (Flash)
Inch Per Second: 150
Maximum Acceleration: 30g
LED colour: White
Cable Length: 1.8m / 5.75 feet
Cable Type: Braided with gold plated USB connection
Although corded, the Reaper comes with a 1.8 metre braided cable with a gold plated USB connector to ensure that your gaming does not get interrupted. The DPI of the mouse can also be changed on the fly thanks to two buttons just below the scroll wheel. In terms of the aluminium scroll wheel, that was probably the least thing I liked about the mouse because it felt a little hard to turn. After about a week, it does get easier but there is a little tension there. I'm guessing for some gamers, this is idea because you cannot accidently turn the wheel.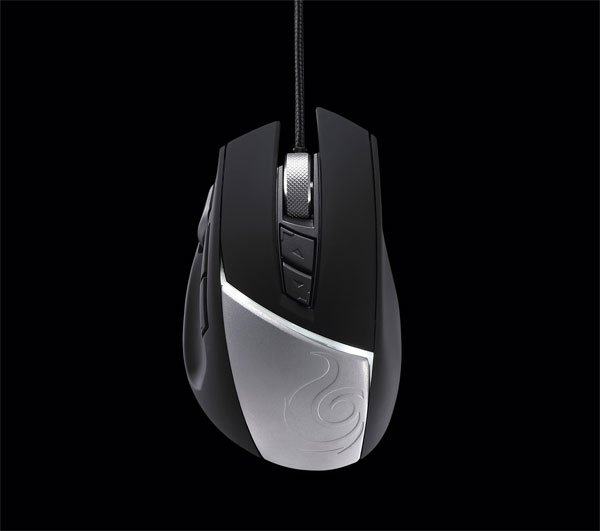 To get the most out of the Reaper you do need to install the software (available via the net) for the mouse which allows you to tweak this device and of course set your macros and profiles to ensure a smooth gaming experience. The software is quite easy to navigate, especially setting up macros. Compared to some of its competitors, the software is probably one of the better ones available. Another cool aspect about the mouse is that it boasts 128KB of flash memory which allows you to store up to four profiles on the mouse that is ideal for gamers who have a few titles on the go.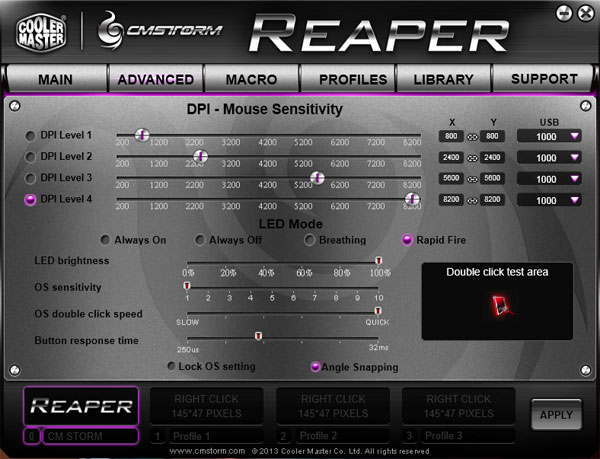 The developers have also included a customisable aluminium plate that also serves as a passive cooler for your palm. Compared to other mice, this plate definitely does keep your palm slightly cooler which is a must while playing games like Call of Duty Ghosts or Battlefield 4. Another cool feature is the programmable clutch button that allows you to have an accessible button near your thumb that is ideal for all online games and when you need a button close for the action. Apart from gaming, the mouse also works a treat with surfing the net, office programs and even photo manipulation.
Final Thoughts?
The CM Storm Reaper Aluminium Gaming Mouse is definitely a premium gaming mouse that comes with everything a right handed gamer needs. Installation is non-existent and the software is very user friendly. When it comes to gaming, the mouse if pretty much flawless, especially its unparalleled accuracy thanks to the Avago laser sensor.
As mentioned this product has been designed for right handers and sometimes depending on what I'm doing on my PC, I like to use my left hand but boy does it feel wrong. The aluminium wheel also feels a little strange but nonetheless these were my only gripes while using the Reaper.
If you're looking for a powerful and accurate gaming mouse than the Reaper ticks all the right boxes.