Hardware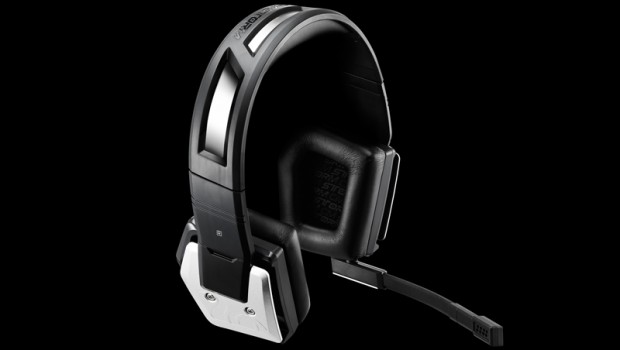 Published on April 21st, 2014 | by Admin
CM Storm Pulse-R Review
Summary: The CM Storm Pulse-R is affordably priced and produces decent audio with some snazzy features!
CM STORM PULSE-R
Product: Headset (Gaming)
Company: Cooler Master
Reviewer: James Wright
Review Date: April 2014
When it comes to gaming headsets, the two most important aspects is sound quality and comfort, especially when playing games such as Battlefield or Call of Duty. Thankfully Cooler Master's new Pulse-R Gaming Headset ticks these two boxes. It even comes with reinforced padded cushions for noise cancellation plus 42mm drivers which creates distortion free audio, even when the explosions are going off in every direction. Another highlight of the Pulse-R is the aluminium design which creates a very lightweight headset that allows you to game for hours upon hours.
Features
Optimized for gaming – clear highs and powerful bass
Durable aluminium plating – can be removed and customized
Cushioned ear cups and headband for noise cancelation and maximum comfort during long gaming sessions
Detachable microphone arm with noise-canceling mic system for clear in-game team chats
Convenient in-line remote with volume slider and mic mute switch
Stylish white illuminated earcups and mic (USB powered)
Then you have the appearance, the Pulse-R look quite impressive, especially with stylish and polished aluminium design that definitely makes this headset standout from its competitors. In terms of standing out, the earcups actually glow white in the dark which looks really cool when the lights are dimmed thanks to the LED's. The aluminium plates can also be removed in order for gamers to customise their headsets which is great for E-Sport gamers. I must admit that the black and silver design definitely compliments its appearance, especially with the white LED's.
It's different but a good different.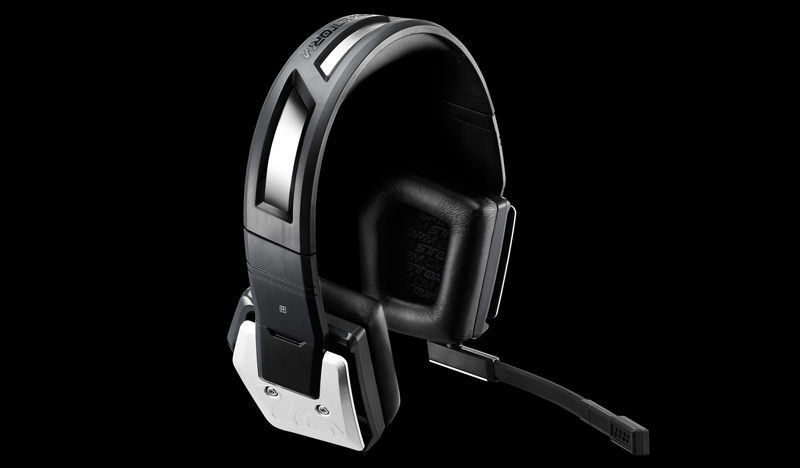 The microphone that is attached to the headset can be removed and it also glows in the dark with an otherworldly white colour. The microphone comes with noise cancellation technologies to ensure that your voice doesn't get lost on the battlefield. I also like how Cooler Master have allowed the gamer to easily control the volume and microphone via the in-line remote. This can also be detached if need be from under the left ear cup.
The cable of the Pulse-R is also removable and boasts a whopping 3 metres that definitely ensures that your gaming won't be hampered. The end of the cable features a 3.5mm connector for microphone out, another 3.5mm for microphone in and a USB connector which powers the headset. The cable also features high quality braiding for additional strength.
Sound quality is great with the Pulse-R thanks to the cushioned ear cups and of course the 42mm driver which produces good audio levels. I tested the headset with the aforementioned games and other titles like South Park Stick of Truth and the latest Need for Speed game. It's great that there is not much distortion when the sounds get loud and audio sounded extremely clear.
Music and movies also sounded good and it does help that the Pulse-R is quite comfortable. My only gripe was that with movies, there did appear to be a little too much bass but of course, this can be tweaked via your PC. Using the microphone, the feedback was that my voice was clear with no distortions. All in all, it's a great gaming headset from Cooler Master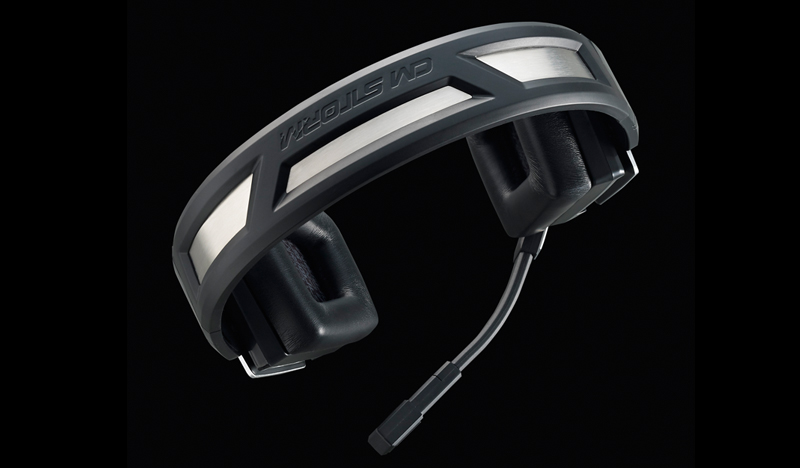 Final Thoughts?
In conclusion the CM Storm Pulse-R sports a very professional and sturdy build that are extremely comfortable and looks fantastic. I really love the aluminium design and the white LED's around the cups and microphone. The detachable cable and removable microphone are another bonus, especially when travelling. Best of all, no additional software is needed and it also allows for customisation and more importantly, produces decent sound.
Recommended!
Specifications
Model Number: SGH-4330-KATA1
Driver: 42mm driver
Frequency Response:20Hz-20KHz
Impedance:50 Ω
Connector: 3.5mm headphone jack
Cable Length:3m Removable Cable
Microphone
Pick-up Pattern:Omni-Directional
Frequency Response:100 Hz – 10000 Hz
Sensitivity: -42 ± 3dB (0dB = 1V/pa.1KHz)
Signal to Noise Ratio: 60dB or more
Removable Mic: Volume control and Mic mute