Games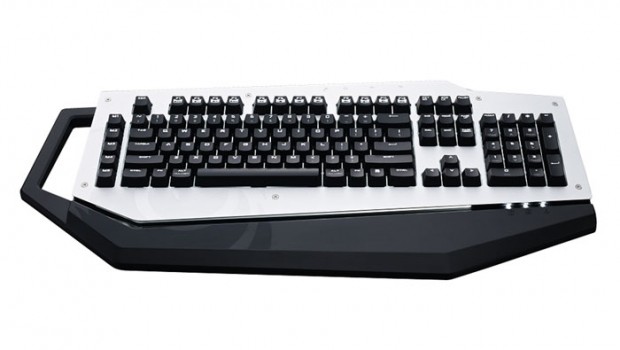 Published on March 5th, 2014 | by Admin
CM Storm Mech Gaming Keyboard Review
Summary: The CM Storm Mech Aluminium and Steel Reinforced Gaming Keyboard is an extremely sturdy keyboard from Cooler Master with a really stylish industrial design.
CM Storm Mech
Developer: Cooler Master
Product: Gaming Keyboard
Review: James Wright
Review Date: March 2014
The new CM Storm Mech Aluminium and Steel Reinforced Gaming Keyboard looks like some kind of industrial keyboard thanks to its aluminium shell. The strangest aspect about this keyboard is its design, especially the shape which ironically works on a aesthetic level. As the keyboard has an aluminium shell, this means that you can customise it and even remove it should you need to tweak.  For those gamers that like to play in the dark, the Mech supports LED backlighting which definitely adds to its industrial like appearance. The LED lighting offers 3 modes and 5 levels of brightness which can also be disabled and lighting can be configured for certain keys.  With that said, the keyboard is a little heavy and bulky.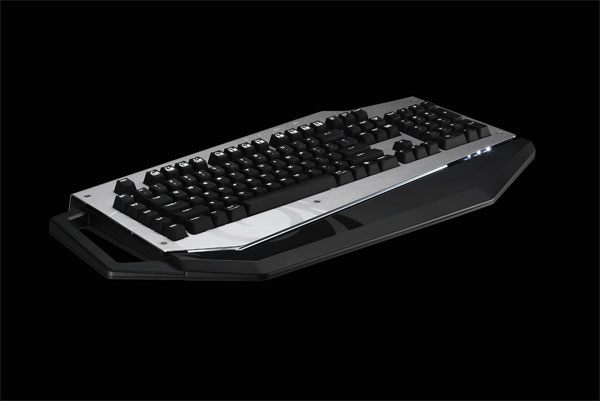 Specification/Features
Switches: CHERRY MX Blue/ Brown/ Red
N Key Rollover: 64
Macro Keys: 15 in each profile
Profiles: 5
Polling Rate: 1000 Hz/1ms
Backlight: All keys, 5 settings, 3 modes
Output: Dual USB 3.0 port and mini USB port for charging
Windows Key Lock: Yes
On-board Memory: 128k bytes
Media Keys: Yes (via F keys)
USB Cable: Removable
Dimensions: 553(L)x267(W)x43(H) mm
Weight: 1686 g / 3.71 lbs
Of course this keyboard has been assembled for gamers which means extremely responsive key strokes thanks to the Cherry MX Switches. The keyboard comes in three different Cherry MX Switches which includes Blue, Brown and Red and are slightly different in performance and aimed at the ultra gamer.
However when the Cherry MX Switches are involved, key strokes can be quite loud if you're not accustomed to this technology. Add in USB 3.0, the ability to store up to 75 macros and an audio/microphone port and you have everything you need for that slight edge against your gaming competitors. The five macro buttons (M1-M5) are located on the left hand side of the Mech which does allow for easy access. Recording macros is via the software and allows you to press up to 25 different key strokes.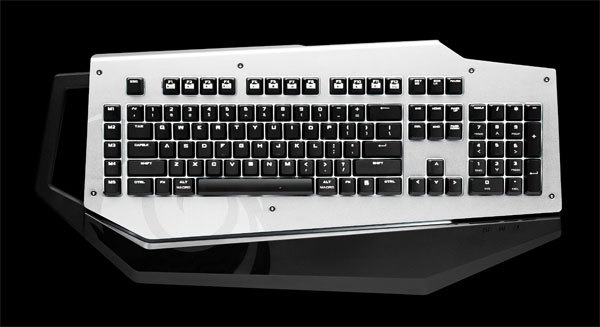 The keyboard also boasts a 32-bit ARM Core CPU that runs at 75Mhz to help with the responsiveness and fast access to your macros and even recording for new profiles. This also means that the keyboard can register up to 64 key presses concurrently which is pretty damn insane. The Mech allows up to 5 profiles for true hardcore gamers.
Another interesting feature is the integrated I/O (input/output) HUB that has two USB 3.0 ports plus the aforementioned audio/microphone ports which is ideal for PC gaming, especially lovers of LAN and there is a "handle" on the Mech for transport. In terms of ports, these are also conveniently located on the top side of the keyboard.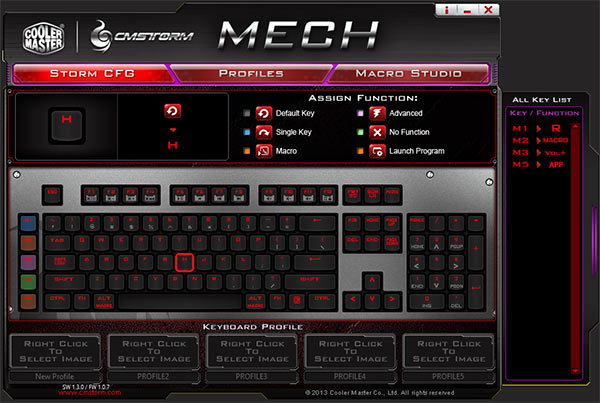 Although Windows 8 automatically detected the keyboard, in order to fully maximise its use, you need to download the CM Storm Mech software (available via download). The application is quite easy to use and allows you to tweak the keyboard, profiles and macros. I actually find it quite cool that it had a keyboard RAM section (e.g. profiles) and even a PC RAM section for additional profiles. It should also be mentioned that the USB cable for the keyboard is removable.
In terms of usage, the Mech is quite ergonomic to use and feels quite comfortably. There are also two legs underneath the Mech if you need to raise the keyboard. As the keyboard uses Cherry MX Switches, this means the keyboard is super responsive and also boasts 50 million keystrokes per key. Games likes Call of Duty Ghosts and Battlefield 4 were a treat to play on the keyboard and whether it gave me that edge remains to be seen but it's definitely extremely responsive. Using macros was a treat!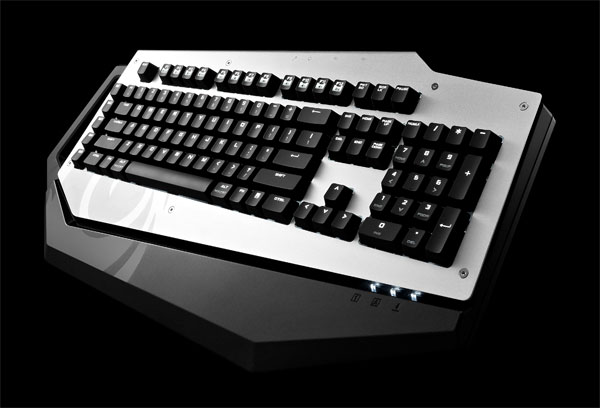 Final Thoughts?
The CM Storm Mech Aluminium and Steel Reinforced Gaming Keyboard is an extremely sturdy keyboard from Cooler Master with a really stylish industrial design. The removable faceplate will definitely impress those that like to customise and for hardcore gamers, the high speed responsive of the keyboard definitely delivers. The only drawback of the keyboard is that it is rather heavy and a little bulky but apart from that, it worked perfectly as a gaming keyboard!