Movies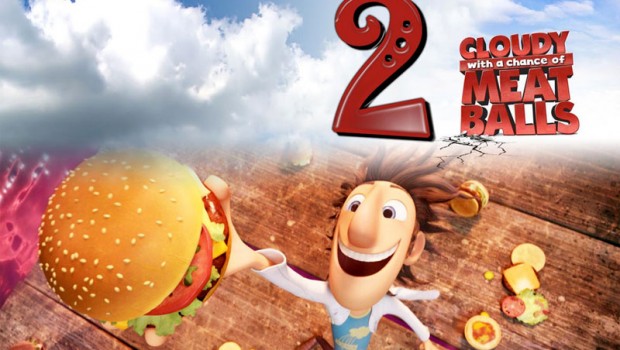 Published on March 16th, 2014 | by admin
New survey reveals the most disliked food groups of Aussie children
Kids turn their nose up at some of Australia's favourite foods Dairy and fruit is in, but meat and vegetables are out according to a new study, which reveals the most disliked food groups of Aussie children A new study from Universal Sony Pictures Home Entertainment Australia to celebrate the home entertainment release of Cloudy with a Chance of Meatballs 2, has revealed that beef, one of the most popular meat types amongst adult Australians, has topped the list as the most disliked meat, with 67 per cent of children aged 2-12 years old preferring other alternatives.
The most problematic food group overall was vegetables, with broccoli, avocado and pumpkin rating the lowest in terms of preferred taste, followed by legumes, with cannellini beans rejected by 75 per cent of children. By contrast, the most popular food group was diary, followed by fruit.
The survey also found that over three quarters (78 per cent) of children are classified as 'picky' when it comes to eating healthy foods, with 89 per cent of parents admitting that their child's specific tastes mean they are often concerned that their kids are not getting enough nutrients.
Leading Australian nutritionist Lola Berry comments: "The survey results very clearly reveal that parents are worried their children are missing out on the necessary nutrients that they need, often struggling to prepare healthy food that will appeal to them.
"Many parents use various techniques to make healthy food more appealing for their children, either by specifically eating the foods themselves, or talking about why eating healthy food is important, but still over 70 per cent of parents are looking for advice and recipes to make it easier for them to help their children regularly enjoy eating a balance of all healthy food groups." In line with the survey findings, Berry has created four recipes featuring the top four most disliked ingredients, which she believes will appeal to kids of all age groups.
"The secret to getting your children to eat ingredients they don't like is to either hide or cover up the ingredient, or make it a fun experience for them. Just like the 'foodimals' in Cloudy with a Chance of Meatballs 2, eating healthy can be an enjoyable and fun experience for kids, even without them knowing exactly what they're eating!"
"The avocado coconut dreamboats we've created completely take away from an avocado's natural form, which many kids may find slimy. Incorporating avocado into a smoothie makes it much more enjoyable for children, and the sweet taste makes it comparable to a dessert, but without the added nasties."
Berry also recommends presenting food in interesting ways, for example, her 'Mexican Beef with the World's Best Guacamole' suggests slicing sweet potato into fun shapes (stars, moons, animals etc.) to use as 'dippers' for the beef and guacamole as opposed to corn chips.
The tips from Berry certainly mirror the themes of Cloudy with a Chance of Meatballs 2, where food is presented in the most colourful, exciting, and larger than life ways.