Games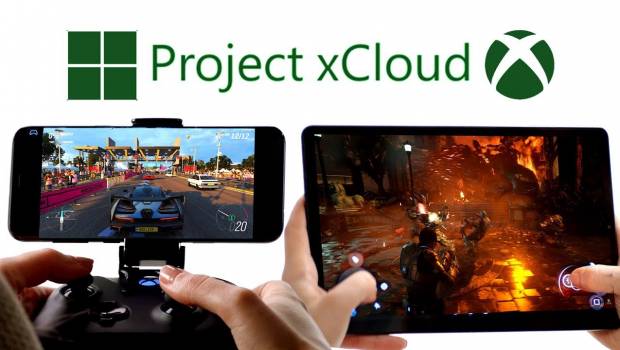 Published on November 12th, 2020 | by Adrian Gunning
Cloud gaming heads to Australia, Brazil, Japan and Mexico November 18
This morning, Catherine Gluckstein, GM and Head of Product, Cloud Gaming at Microsoft, published a blog announcing that the Project xCloud (Preview) will be available in four new countries – Australia, Brazil, Japan and Mexico – beginning November 18. We're excited to rollout the preview to gamers as we test, iterate and gather feedback to help us shape the experience. Registration is opening today for the Australia and the other new countries.  Check out the list of games below and also the official announcement;
·        ARK: Survival Evolved (AU, BR, MX, JP)
·        Batman™: Arkham Knight (AU, BR, MX)
·        Black Desert (AU, BR, MX, JP)
·        Bloodstained: Curse of the Moon (AU, BR, MX, JP)
·        CODE VEIN (AU, BR, MX, JP)
·        Cricket 19 (AU, BR, MX, JP)
·        DayZ (AU)
·        Dead by Daylight: Special Edition (AU, BR, MX)
·        Destiny 2 (AU, BR, MX, JP)
·        Devil May Cry 5 (AU, BR, MX, JP)
·        eFootball PES 2020 (AU, BR, MX)
·        F1® 2019 (AU, BR, MX)
·        Forza Horizon 4 (AU, BR, MX, JP)
·        Gears 5 (AU, BR, MX)
·        Gunvolt Chronicles: Luminous Avenger Ix (JP)
·        Halo Wars 2: Standard Edition (AU, BR, MX, JP)
·        Halo: The Master Chief Collection (AU, BR, MX, JP)
·        Hellblade: Senua's Sacrifice (AU, BR, MX)
·        HITMAN™ (AU, BR, MX)
·        Just Cause 4 (AU, BR, MX)
·        Killer Instinct: Definitive Edition (JP)
·        Minecraft Dungeons – Windows 10 (AU, BR, MX, JP)
·        Mitsurugi Kamui Hikae (JP)
·        Ori and the Will of the Wisps (AU, BR, MX, JP)
·        PLAYERUNKNOWN'S BATTLEGROUNDS (AU, BR, MX, JP)
·        ReCore (JP)
·        RESIDENT EVIL 7 biohazard (AU, BR, MX, JP)
·        Sea of Thieves (AU, BR, MX, JP)
·        Shadow of the Tomb Raider (AU, BR, MX)
·        Sid Meier's Civilization VI (AU, BR, MX, JP)
·        Skyforge (AU, BR, MX, JP)
·        Smite (AU, BR, MX, JP)
·        Stellaris: Console Edition (AU, BR, MX, JP)
·        Tekken 7 (AU, BR, MX, JP)
·        WWE 2K20 (AU, BR, MX, JP)
·        Yakuza 0 (AU, BR, MX, JP)
Cloud gaming heads to Australia, Brazil, Japan and Mexico November 18
by Catherine Gluckstein, GM and Head of Product, Project xCloud 
Just over a year ago we kicked off our Project xCloud Preview journey which has empowered the global gaming community to play Xbox console games in all new ways, directly from the cloud. It's been incredible to see how Project xCloud has continued to evolve with the help and support of our community.
Today, we're excited to share that we're bringing cloud gaming to Australia, Brazil, Japan and Mexico through the Project xCloud Preview program on November 18, with registration opening today.
In each of these four markets we'll begin with this Preview to test, iterate, and gather your feedback. And next year, we'll move to the next step and bring cloud gaming to these markets as part of Xbox Game Pass Ultimate; this is an important step in our journey as we look to reach more gamers around the world.
2020 has brought challenges to all of us, but we hope that cloud gaming simply opens up new ways for you to play when and how you choose. Enjoy Master Chief anywhere and everywhere when you play on your phone, get some laps in on Forza while someone else occupies the TV, or to try out a new-to-you Xbox game. Cloud gaming makes it possible to play those top titles on your Android phone or tablet.
Come join us in Preview as we test and learn in Australia, Brazil, Japan and Mexico. During this Preview you'll have access to a curated library of great games for free, including favourites from Xbox Game Studios such as "Minecraft Dungeons," "Halo: The Master Chief Collection" and "Forza Horizon 4" in addition to some fantastic content from our partners such as "Black Desert," "PlayerUnknown's Battlegrounds," and "Yakuza 0."
Our Project xCloud Preview is currently supported on Android phones and tablets through the Xbox Game Streaming (Preview) app in the Google Play Store, available in English, Spanish, Portuguese and Japanese.
If you'd like to join us in our cloud gaming journey and help us to shape the future of game streaming you should register here starting now. While the Project xCloud Preview is invite-only, we want as many of you to get to play as possible, so we'll continue to send out invites over the coming days and weeks.
Sign up today and look out for your invites beginning November 18.