Blu-ray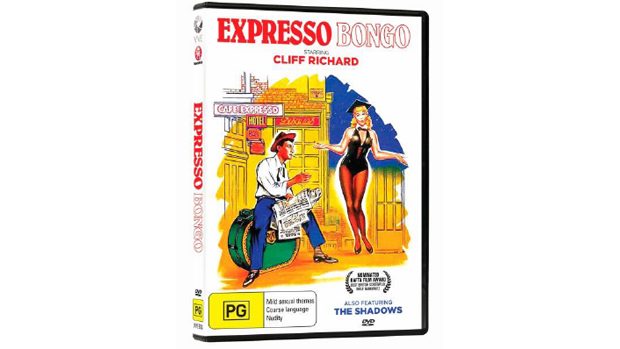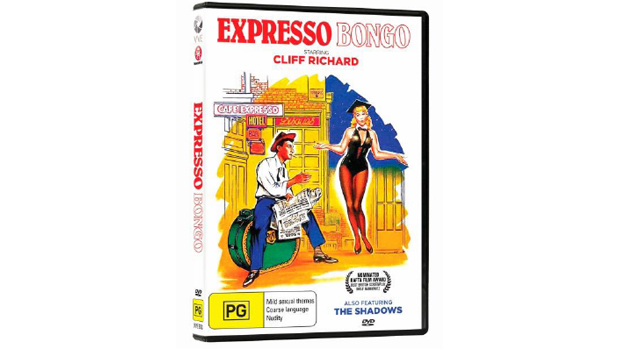 Published on July 21st, 2016 | by Admin
Cliff Richard stars in Expresso Bongo available August 3
Thursday, July 21, 2016 – Via Vision Entertainment is thrilled to announce the release of Expresso Bongo. Starring Laurence Harvey (The Manchurian Candidate), Cliff Richard (The Young Ones) and Yolande Donlan (Jigsaw) the robust 1959 satire set on the fringes of the music industry will be out on DVD August 3.
Go-getter and bottom feeder Jonny Jackson (Harvey) is on the hunt for new talent he can make a buck from. In an espresso bar he discovers teen sensation Burt Rudge (Richard) whose career he soon maps out for fame and glory. Before long Burt has changed his name to Bongo Herbert, signed with a label and entered a relationship with an older American singer Dixe (Donlan). As the compromises escalate Bongo realises the 50/50 contract he has with Jonny is less than ideal. Not unlike his newfound and imposed pseudo-celebrity lifestyle.
Adapted from Wolf Mankowitz's West End musical the film maintains several of the original production numbers and adds some of its own featuring Cliff Richard and his band The Shadows. With its comic observations attuned to the exploitative aspects of marketable youth culture and pop idols Expresso Bongo has never been more prescient.