News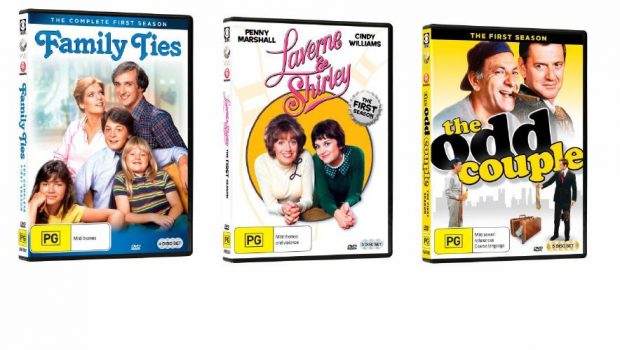 Published on July 1st, 2016 | by admin
Classic TV out on DVD
Via Vision Entertainment is pleased to announce the release this month of three beloved TV classics in Australia. The first four seasons of Family Ties, Laverne & Shirley and the first three of The Odd Couple will be released on July 6. Subsequent seasons to follow throughout 2016.
Rarely off the air since it premiered in 1982, the critically acclaimed Family Ties starring Michael J. Fox, was a staple weekly event for many Gen Xers growing up. The Reagan-era sitcom, which often pitted former hippie parents Steven and Elyse against their ambitious and politically conservative son Alex P. Keaton, also starred Michael Gross, Meredith Baxter, Justine Bateman and Tina Yothers.
A spin-off from Happy Days, Laverne & Shirley were the wacky friends of Fonzie's and over eight seasons Cindy Williams and Penny Marshall, as the titular characters, made the most of living together as best friends, housemates and bottlecappers at a Milwaukee brewery.
Tony Randall and Jack Klugman were TV's original odd couple and starred in the sitcom of the same name from 1970-1975. Based on the award winning and popular Neil Simon play, The Odd Couple was a riotous contrast New York middle age divorcees Oscar and Felix in an age of intolerance.