Hardware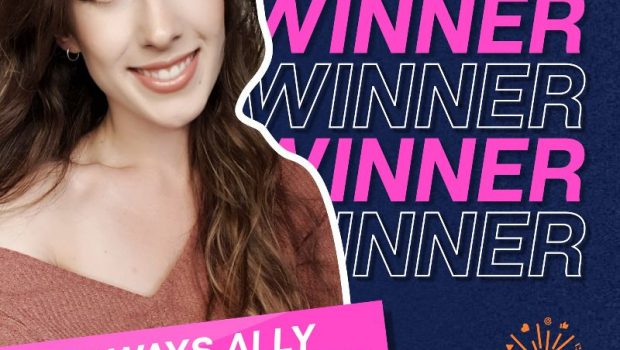 Published on May 20th, 2021 | by Adrian Gunning
Clash of The Creator Winner Crowned
After a six week national search by Logitech and Blue Microphones, for Australia's most exciting and celebrated content creator, the colourful Ally Pacor (also known as Always Ally), has taken out the Clash of the Creator crown!
The contest was flooded with over 330 eager Aussie creators, who campaigned hard to their social media followers, amassing over 9,000 public votes, to get to the Top 5 position for final judging by the expert panel.
Ally is an Adelaide Gamer (variety Twitch streamer) and Bodypainter, whose unique interpretations of game titles, movies and popular memes via her bodypainting over the past three years has attracted a dedicated and loyal online audience that pushed her right to the top of the competition.
"Always Ally is a wonderful, creative streamer and her focus on inclusivity in her video submission was so great to see," said Stephanie 'Hex' Bendixsen, Australian media personality, gamer and Judge of Clash of the Creator.
The inaugural competition was launched by Logitech in response to the rapidly growing community of content creators in Australia and across the globe. The industry of creators is booming, with Australia exploding with talent from all walks of life – gamers, cooks, podcasters, musicians, the list is endless. This was evident by the number of entrants in the first year of the competition.
"We have been working with creators for many years in Australia, and have seen such a rise in the diversity of talent," said Head of Audio, Streaming and Creating – Logitech Asia Pacific and Judge of Clash of the Creator, Estelle Fry, "We were absolutely thrilled with the number of people who entered and are excited to welcome Ally to the Logitech family."
As the winner of Clash of the Creator, Ally takes home a $15,000 Creator Prize Pack, including $5,000 cash, as well as a 12-month Logitech and Blue Microphones Ambassadorship.
Others on the expert judging panel included the OG Instagram influencers, podcasters and designers, Lucy Kate Jackson and Nikki Westcott of We the Wild Ones, and partnered Twitch streamer and esports commentator, TheMasterBucks, aka Jake Buckley.