Games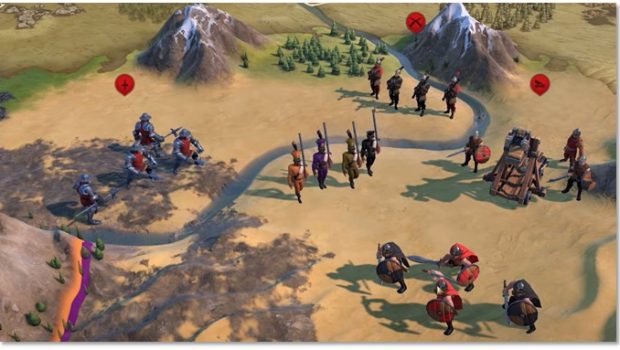 Published on April 13th, 2021 | by Adrian Gunning
Civilization VI – New Units & Maps in Free April Update
Firaxis has shared a new game update video highlighting upcoming changes, adjustments and additions coming to Civilization® VI in the final April game update, which is scheduled to go live on Thursday, April 22 and will be available to anyone who owns Civilization VI. Ahead of the release, Firaxis will be doing a community livestream on Thursday, April 22.
With all Civilization VI – New Frontier Pass content released, this month's update takes the opportunity to tweak existing Civilizations and bring them in line with the latest leaders, with many of the changes stemming from player feedback. In addition, the April game update adds three brand new units available for all civilizations, two new True Start maps and naval AI balancing that raises the stakes for travel on the high seas.
With multiple new leaders and civilizations introduced in the last couple of months, the team revisited several existing civilizations to ensure balance. These include Spain, Khmer, China, Mapuche, Canada, Georgia and more; full details will be available in upcoming patch notes.
The April update adds three brand new units for all civilizations – Line Infantry, Man-At-Arms and the much-asked for Trebuchet. Because each unit changes the pacing of units in some areas, the team re-examined unit strengths across the board and made several changes, ensuring these new units feel like weighty upgrades and each smooths out previous combat differences.
For fans of True start maps, the April update adds True Start Mediterranean and True Start Huge Map. The naval AI has also seen improvements, with the computer making better use of naval units that lead to more interesting choices around naval production and warfare.
The April game update is the final of many free updates that were part of the overall content roadmap for Civilization VI – New Frontier Pass, available to anyone who owns the game.