Events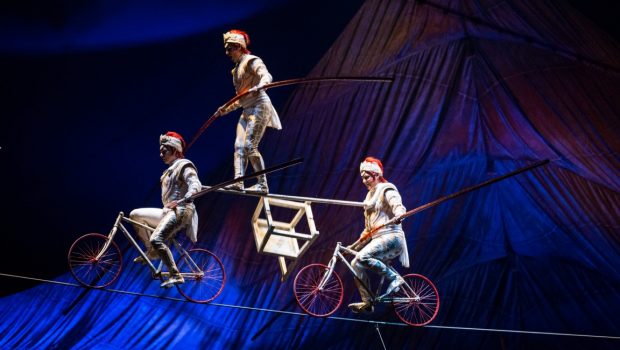 Published on January 21st, 2017 | by Andrew Bistak
Cirque du Soleil Kooza Review (Melbourne 2017)
Summary: Cirque du Soleil Kooza has arrived in Melbourne for 2017 and it's another spectacular from this famous circus troupe!
Cirque du Soleil returns to Melbourne Australia with their latest circus spectacular KOOZA which graces Flemmington Racecourse. As their famous blue and yellow big top stands tall on these grounds, it is filled with modern circus wonder, humour and some truly jaw-dropping performances that will leave you thoroughly satisfied.
The theme of Kooza is magic as we follow a humble kite pilot called the innocent (Vladislav Zolotarev) who is drawn into a truly magical universe that is like something out of a classic fairy tale as it cleverly twists traditional circus into something truly exciting and very memorably. It also draws other influences such as Vaudeville, Carniville, Showgirls and even the Day of the Dead as this international cast of over 50 acrobats, musicians, singers and actors bring you into their extraordinary world of circus talents.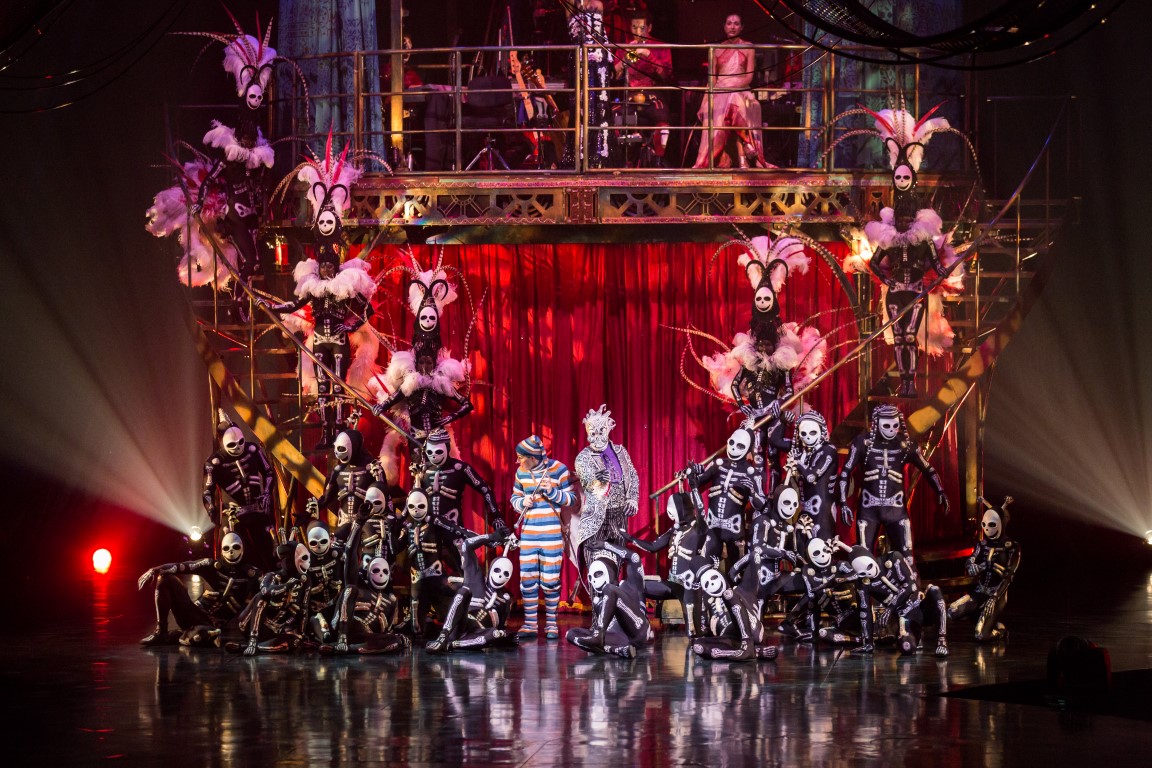 Photo: Matt Beard Costumes: Marie-Chantale Vaillancourt ©2012 Cirque du Soleil
Kooza commences with some classic clowning led by The King (Ghislain Ramage) that consists of some hilarious audience interaction before we're introduced to the innocent who receives a mysterious parcel. Upon receiving this parcel, he discovers that this colourful box holds something enchanted and when he opens it, he unwittingly unleashes the Trickster (Mike Tyus) or the 'ringmaster' who summons the rest of the Kooza troupe in magnificent fashion. To compliment Kooza, there's fantastic live music from The Band with singers Lisa Marie Ramey and Alessandra Gonzalez who's powerful and haunting voices really add to the magic of the show and it even channels music from around the globe like tribal and Bollywood.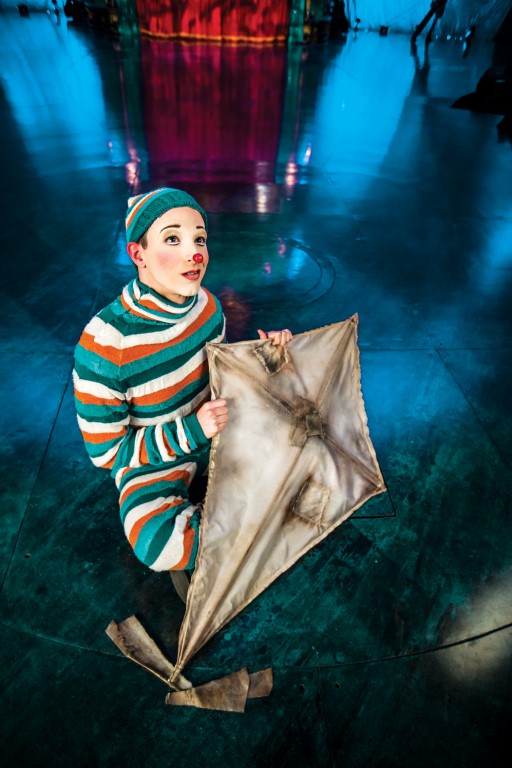 Photo: Matt Beard Costumes: Marie-Chantale Vaillancourt ©2012 Cirque du Soleil
As mentioned, Kooza is a tribute to the Golden Age of Circus but with its unique Cirque du Soleil makeover that takes familiar performances such as contortion, high wire and clowning, then adds the unknown, the wonder and takes it to a totally new level. For example, the two contortionists Sunderiya Jargalsaikhan and Ninjin Altankhuyag who are both from Mongolia left the audience amazed and bewildered at what the human body can do as they twist, contort and balance on each other that just confuse your senses. To add to the spectacle, costumes and make-up play an important part of Kooza which really makes the performers look like they are from some other world and would probably not look at of place on Mount Olympus as these circus godlings defy the laws of physics… or what us mere mortals (the audience) could never do.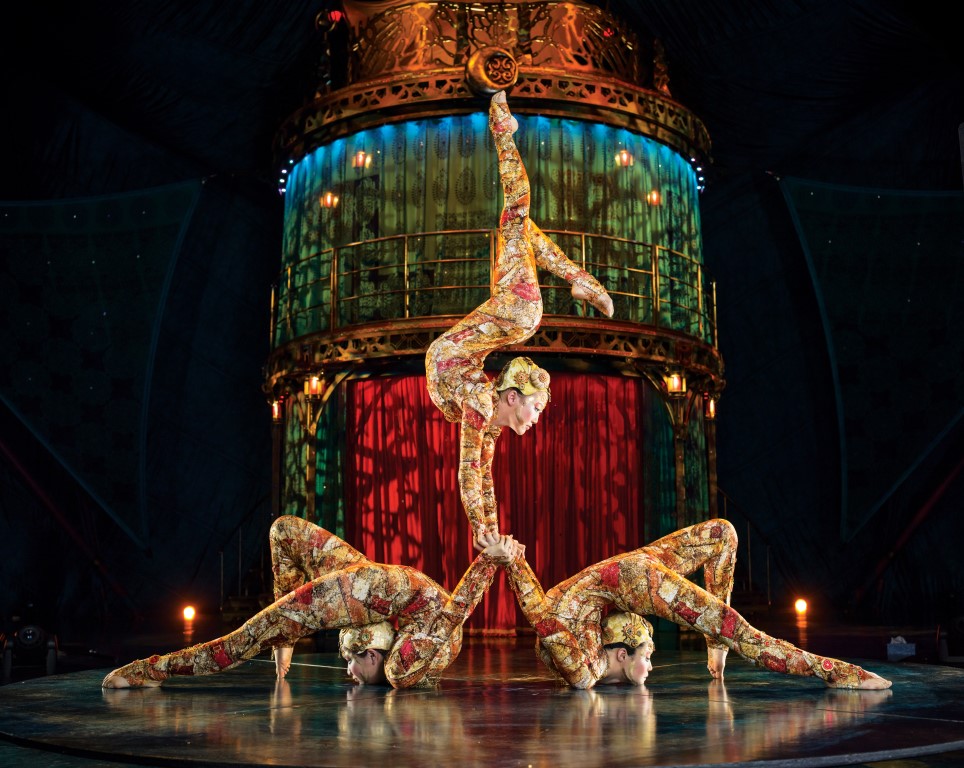 Photo: Matt Beard Costumes: Marie-Chantale Vaillancourt ©2012 Cirque du Soleil
Another highlight of the show was Marie-Eve Bisson who performed the Cerceau high above the crowd who brought this raw energy and emotion as she carefully swung, balanced and captivated the audience as she showcased her amazing skills and flirted with not just the audience but danger itself. Following Bisson was the Russian Unicycle Duo that again defied logic as Yury Shavro rode his unicycle around the stage as Olga Tutynina used her partner's body to execute some amazing manoeuvres while the rider demonstrated his amazing balance and strength. It doesn't stop there because the four High Wire walkers (Vincente Quiros Dominguez, Roberto Quiros Dominguez, Brayhan Sanchez and Flouber Sanchez) who not only performed acrobatics high above the stage but they even rode a dual bicycle on the wire, while another balanced a chair atop of them. It was truly quite stunning!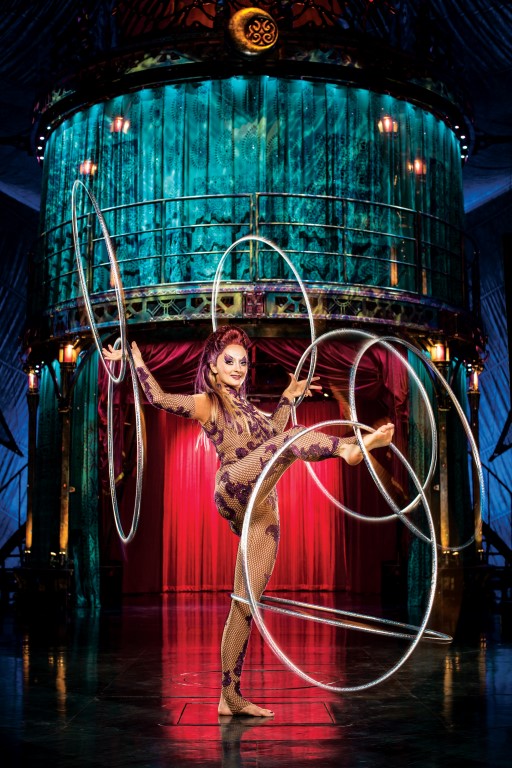 Photo: Morgan Norman Costumes: Marie-Chantale Vaillancourt  © 2014 Cirque du Soleil
The Wheel of Death (Jimmy Ibarra and Ronald Solis) which is a circus favourite had these performers jumping, flying and cheekily gave the audience a fright as they strutted their mastery of this device high above the crowd as the wheel spun quite fast. Add in an almost seductive hoop manipulation act by Irina Akimova plus a ridiculously high balancing chairs act by Yao Deng Bo and once again, these performers will leave you bewildered with your brain trying to understand how they achieve the impossible.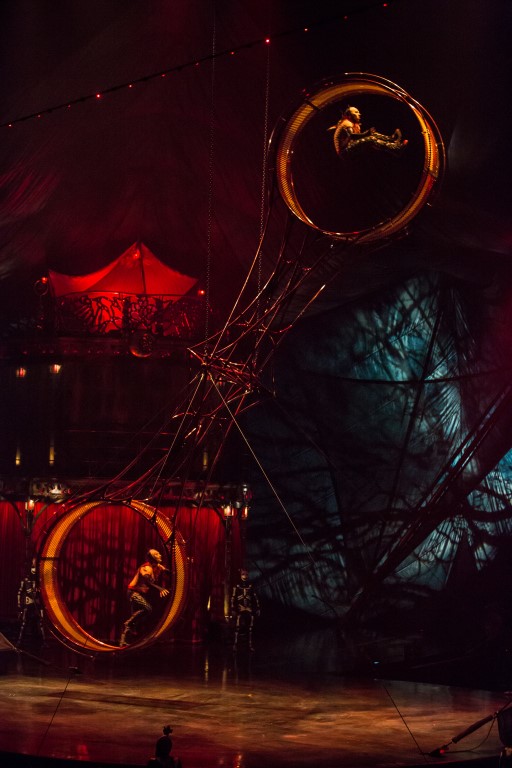 Photo: Matt Beard Costumes: Marie-Chantale Vaillancourt ©2012 Cirque du Soleil
Furthermore Kooza features three highly hilarious clowns who "volunteer" two audience members to help with their act and on opening night this included Candace and Max who became part of their joke which left the audience in hysterics. In terms of audience interaction, a group of skeleton dancers that was a cross between Vegas Showgirls and the Day of the Dead moved through the crowd to keep the attendees distracted until the next act appeared just add to the overall enjoyment and interactivity of this Cirque du Soleil brilliance. The final act was the Teeterboard as performers jumped, flew and spun in the air, including men on stilts which was a great way to conclude the show that celebrated a history of circus.
Photo: Carlos Müller Costumes Marie-Chantale Vaillancourt © 2016 Cirque du Solei
Final Thoughts?
Kooza is another wonderful Cirque du Soleil extravaganza that not only pays home to the traditional circus but amps it up to the next level with man-made magic and wonder that will make you laugh, gasp and leave you bewildered as you experience the world's best circus troupe. So if you have never seen a Cirque du Soleil show before, this will be the start of something beautiful and if you have, you already know what you're going into, so get ready for another thrilling ride as you witness the marvel of Guy Laliberté's amazing circus.
The Melbourne season of Kooza runs until March 26 and the Perth season opens on April 13. For information and ticket sales, please visit www.cirquedusoleil.com/kooza.
Cirque Du Soleil Kooza Gallery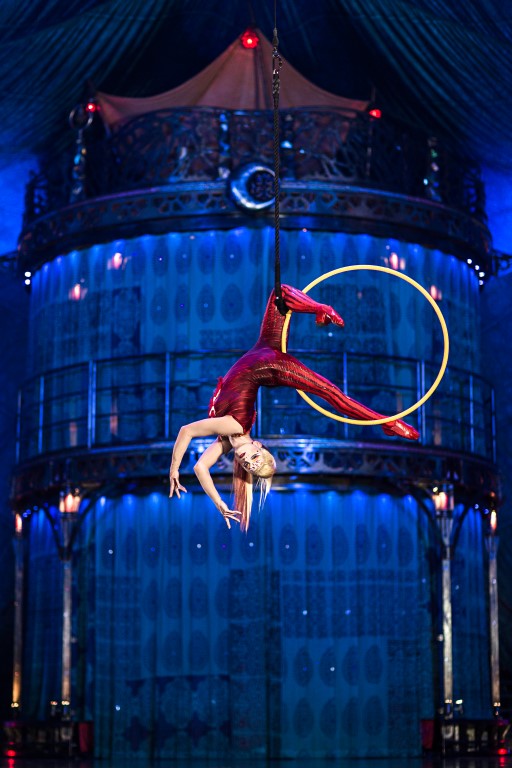 Photo:Brau Perez Marti Costumes Marie-Chantale Vaillancourt © 2016 Cirque du Solei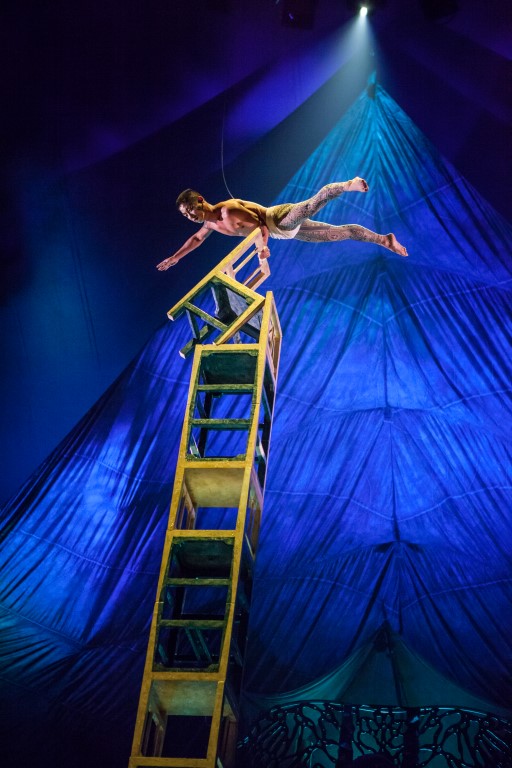 Photo: Matt Beard Costumes: Marie-Chantale Vaillancourt ©2012 Cirque du Soleil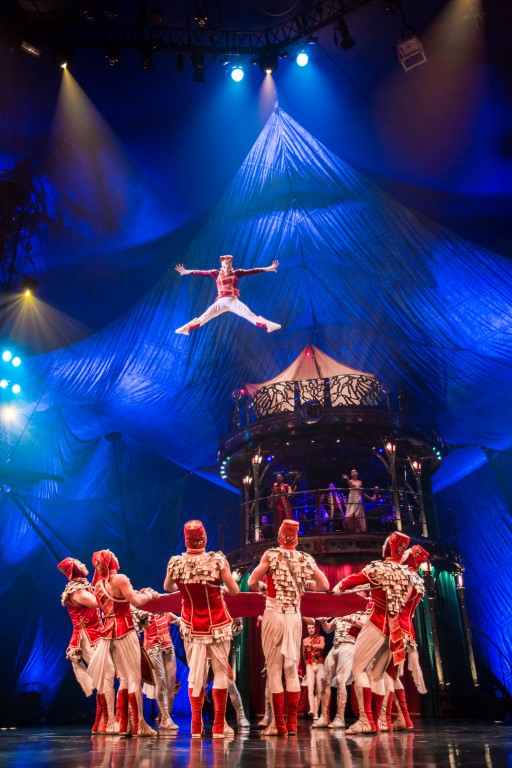 Photo: Matt Beard Costumes: Marie-Chantale Vaillancourt ©2012 Cirque du Soleil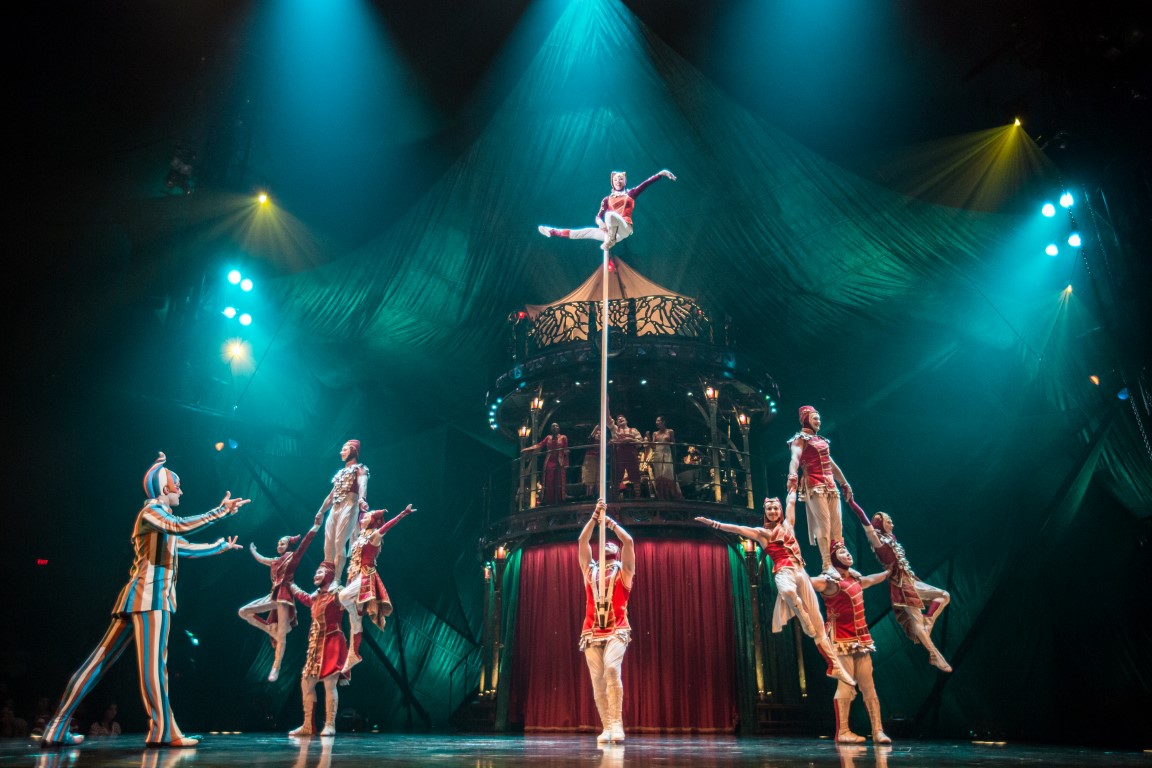 Photo: Matt Beard Costumes: Marie-Chantale Vaillancourt ©2012 Cirque du Soleil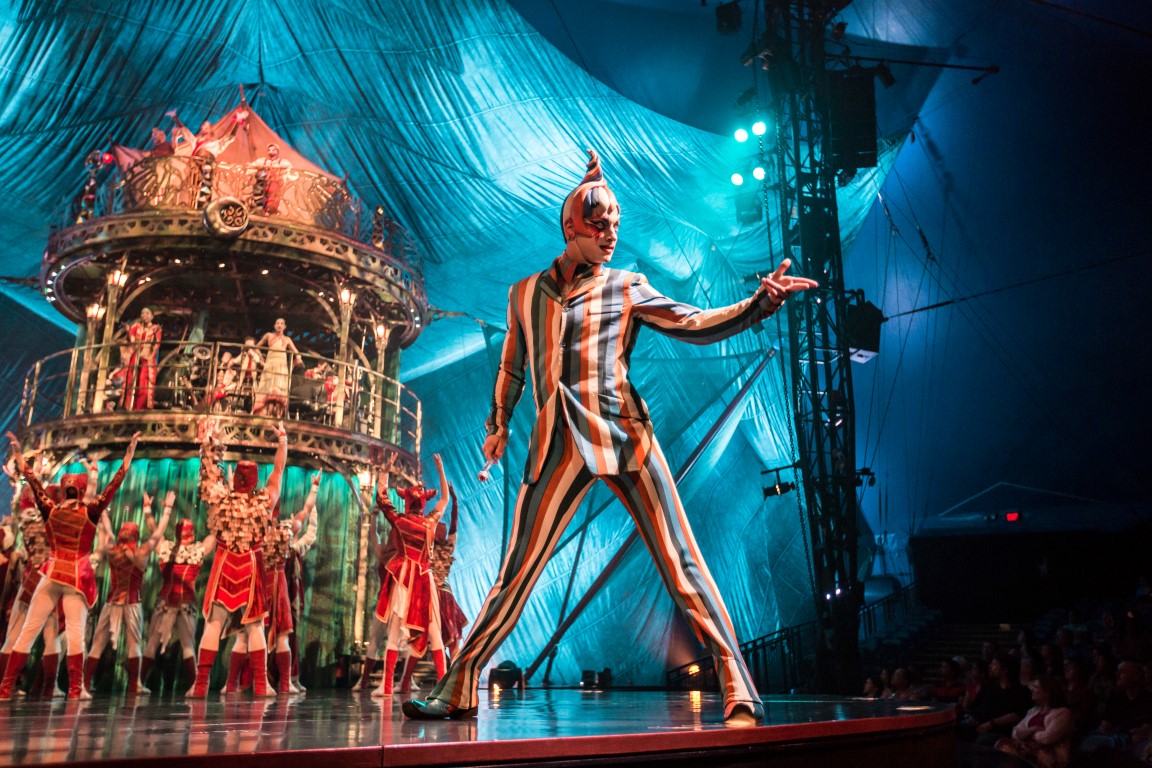 Photo: Matt Beard Costumes: Marie-Chantale Vaillancourt ©2012 Cirque du Soleil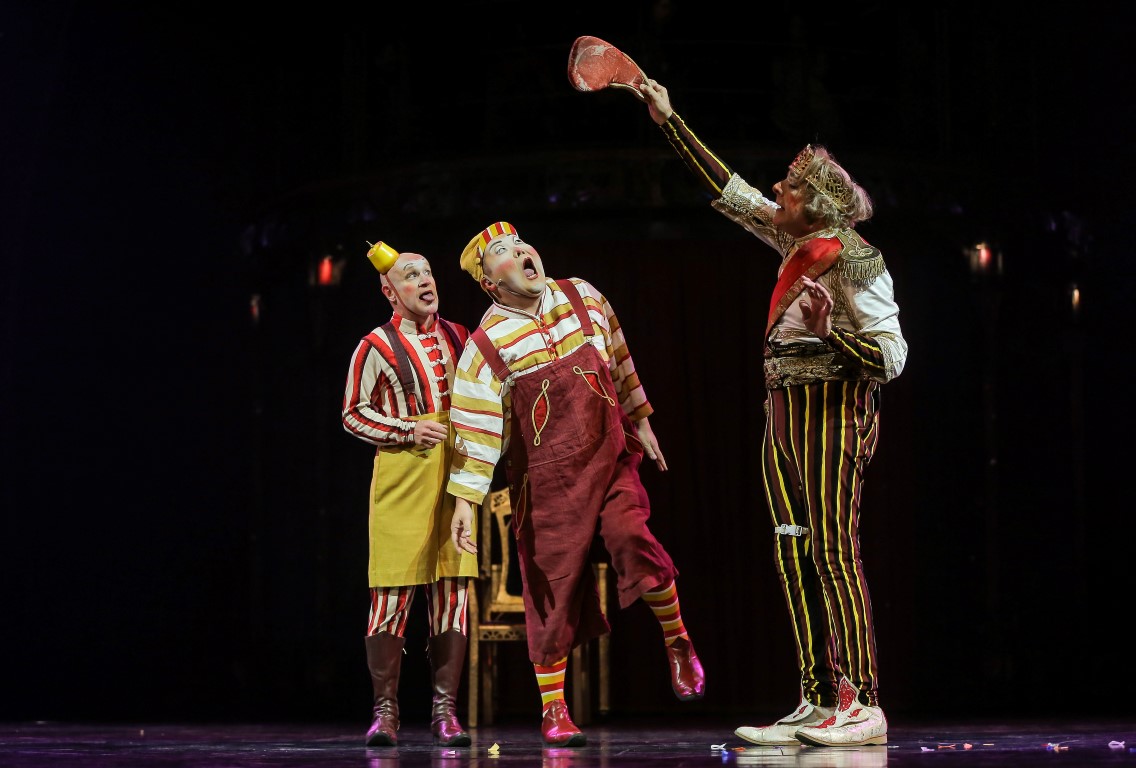 Photo: Carlos Müller Costumes Marie-Chantale Vaillancourt © 2016 Cirque du Solei
Photo: Matt Beard Costumes: Marie-Chantale Vaillancourt ©2012 Cirque du Soleil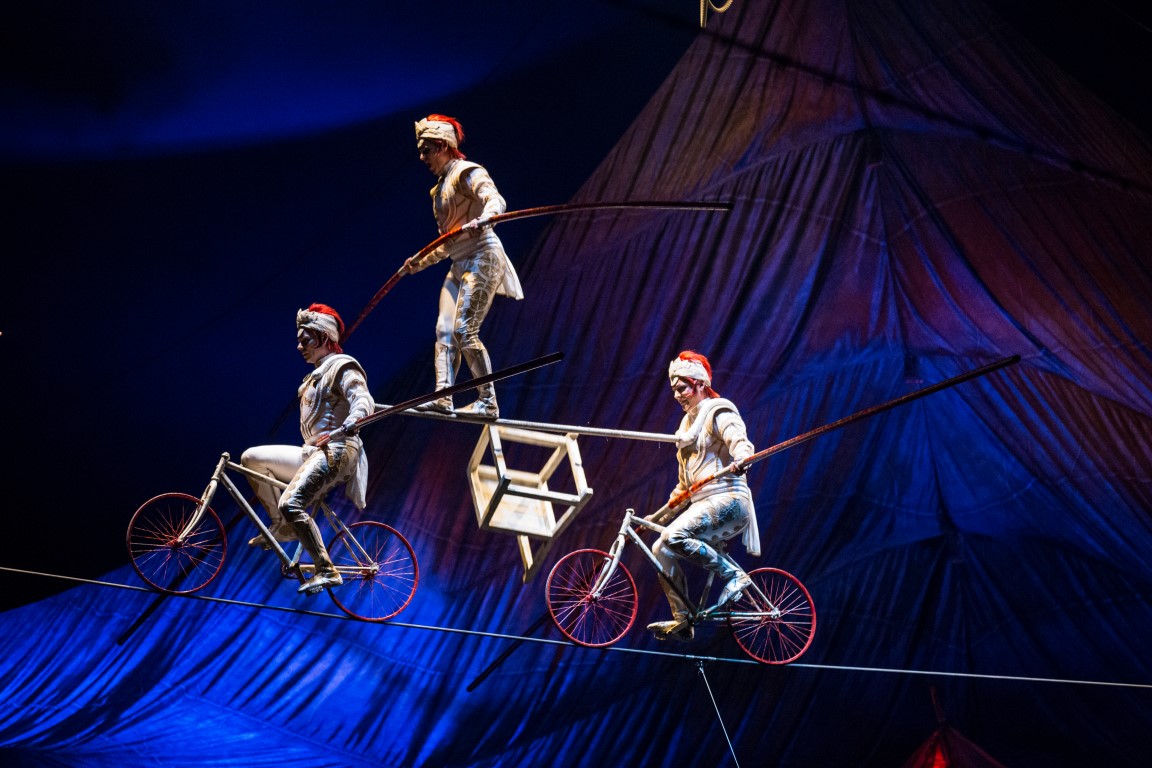 Photo: Matt Beard Costumes: Marie-Chantale Vaillancourt ©2012 Cirque du Soleil

Photo: Matt Beard Costumes: Marie-Chantale Vaillancourt ©2012 Cirque du Soleil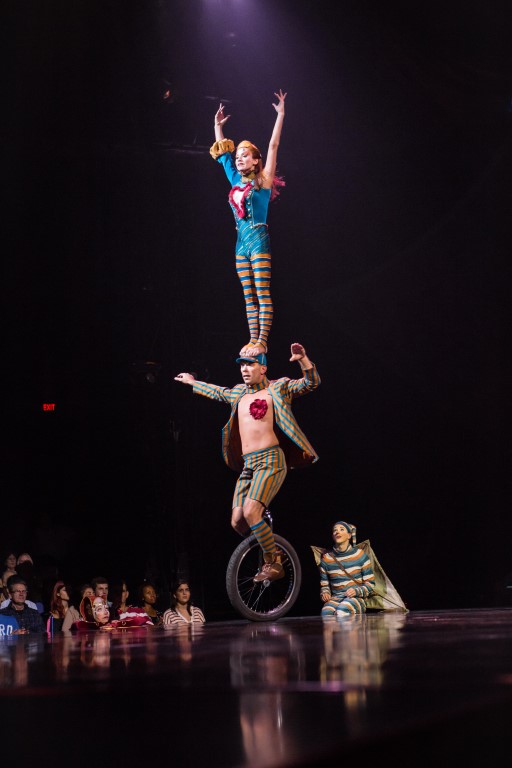 Photo: Matt Beard Costumes: Marie-Chantale Vaillancourt ©2012 Cirque du Soleil